OVERALL WINNER:
BEGINNER'S BEST WINNER:
- Purple
TOP-3 WINNERS (public voting):
- Robot Warehouse Keeper
- Ghostbudsters
- Only twos are allowed

RUNNER-UPS:
- 2 Seconds
- Twain Axe
- Out twogether
Congratulations to the winners and everyone who took part in jam, well done!

Thank you to all Organizers, Supporters and Content-creators who helped with the jam.
Special thanks to UGJ Staff, Helpers and Mini-Helpers!

The theme was: Two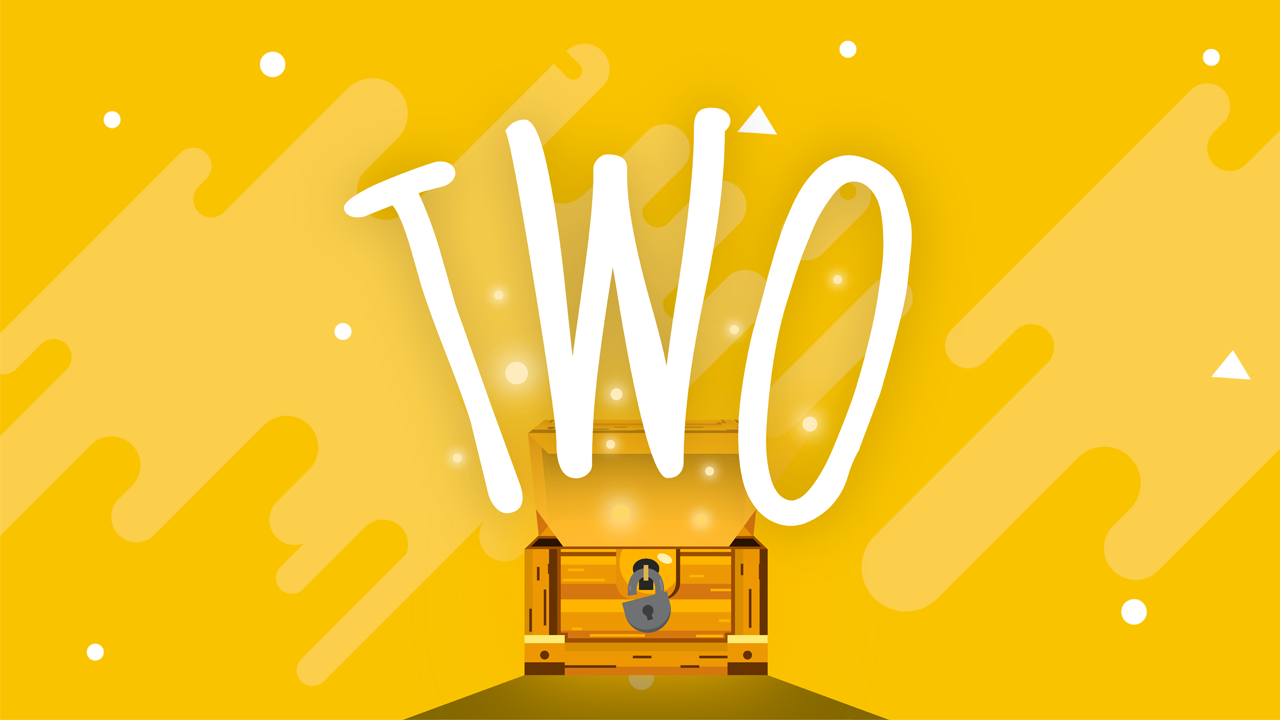 Welcome everyone to the first ever United Game Jam!
This is a 48 hour game developing marathon starting on June 26 (20:00 IST), focused on design, mechanics, and clever ideas.
The jam has a couple of goals: create games, have fun and bring the community closer together!
Our Organizers:
its_HarshArora, gamedev.in, GAMADDICT, INDIE GAMER, Slime's Code Hub, Shirious's Gamedev Den and Grand Dog Studio
Our Content-creators:

Nikhil Malankar, McNeal Game, Reece Geofroy, Timbelion, Davis Studio and Internal Studios

Our Supporters:
Black Potion's cauldron and Vertex Soup


What about the theme?
The theme will be announced in Our Discord Server when the jam starts, so that everyone will start brainstorming at the same time! No, we can't give any hints about the theme!
(For jam, Beginners are considered as people with 0 games uploaded on itch. As it is a Beginner Friendly Game Jam, the theme is chosen in such a way that hopefully no one will have any trouble creating a game on this)



Who can enter?
Anyone, from anywhere. You can work alone or in teams.
Make sure you have an itch.io account and press the big button on this page to join the jam! Don't worry, you are not forced to submit anything after you press the button so go ahead and press it even if you are not sure about being able to join!
At this point, all you can do is wait and get excited about the jam! Make sure you read the rules so you know what's allowed and what isn't! This way you can ask about stuff that's unclear before the jam starts!

Jam updates in: United Game Jam Discord Server



Who will judge the games?

For starters, the participants. Then all our Content-creators alongside with our Organizers will play the top games, before showing a handful of favorites on their respective YouTube channels.
What will the games be judged on?
This is a design contest, so how the game acts is more important than how it looks. The criteria for judging will be "Design", "Relevance to the Theme" and "Innovation".

What about Winners?
- Top-3: The public will choose top 3 from among top 20 entries, so bring your A-game!
- Beginner's Best: Best game made by a beginner.
- Overall Winner: Organizers will pick a game that they think is the overall winner of the jam.
These 5 games creators will receive:
# Assets: Groovy Music & SFX pack , Mini Loops
# Games: Gravity Wars , Khan VS Kahn + $5 worth games
Overall Winner creator will receive:
# $40 worth assets of choosing
Beginner's Best creator will receive:
# eBook: Developing Turn-Based Multiplayer Games with GameMaker Studio 2 and NodeJS
Other than this, For runner-ups we have:
# Assets: Mini Loops
# Games: $3 worth games
Note: All Winners will also get a special role in its_HarshArora Discord Community community.


Rules:
Like most of the events, there are also some rules you have to follow during the jam.
- No NSFW games.
- You can use any asset (including fonts) from the internet as long as you have the correct license for it, but you need to link it in Description.
- In description, don't forget to mention whether you're a beginner or not, along with the game engine used and describe your game's relevance to the theme.
- The game should have either a Web build or a Windows build (.exe).
- Feel free to may make a VR game, but consider that only a few people will have the tech to actually judge your game and it's unlikely that you'll be ranked properly.