Pamphlet-size adventures for The Other World's Favorite RPG!
Here's what you need to know:
Troika! is the Other World's Favorite Fantasy RPG. A free SRD version of the full game (as well as the one of prettiest PDFs you've ever seen) is available here.
Make a sweet pamphlet with a wild adventure! A pamphlet is: one piece of paper, meant to be folded in some fashion. An adventure is an adventure! Put the two together! Here's a pdf template of a tri-fold brochure you can use if you want (I stole it from Mixam haha).
You're welcome to submit more than one. I'd love it if you did!
Make sure to tweet your submission and tag @MelsonianArts so I can shout about it!
Don't forget to include the legal language laid out in the book: "[Product name] is an independent production by [publisher name] and is not affiliated with the Melsonian Arts Council." On the upside, you get to use that sweet Fortle graphic available for free on the Numinous Edition page, (and at the bottom of this one) if you want. I buried the lede—WE'RE DOING A GIVEAWAY!
That's right! Everyone who submits a pamphlet to this jam is automatically entered into a very exciting drawing for a beautiful copy of Troika! Numinous Edition, with the Limited Edition Cover! Just look at it: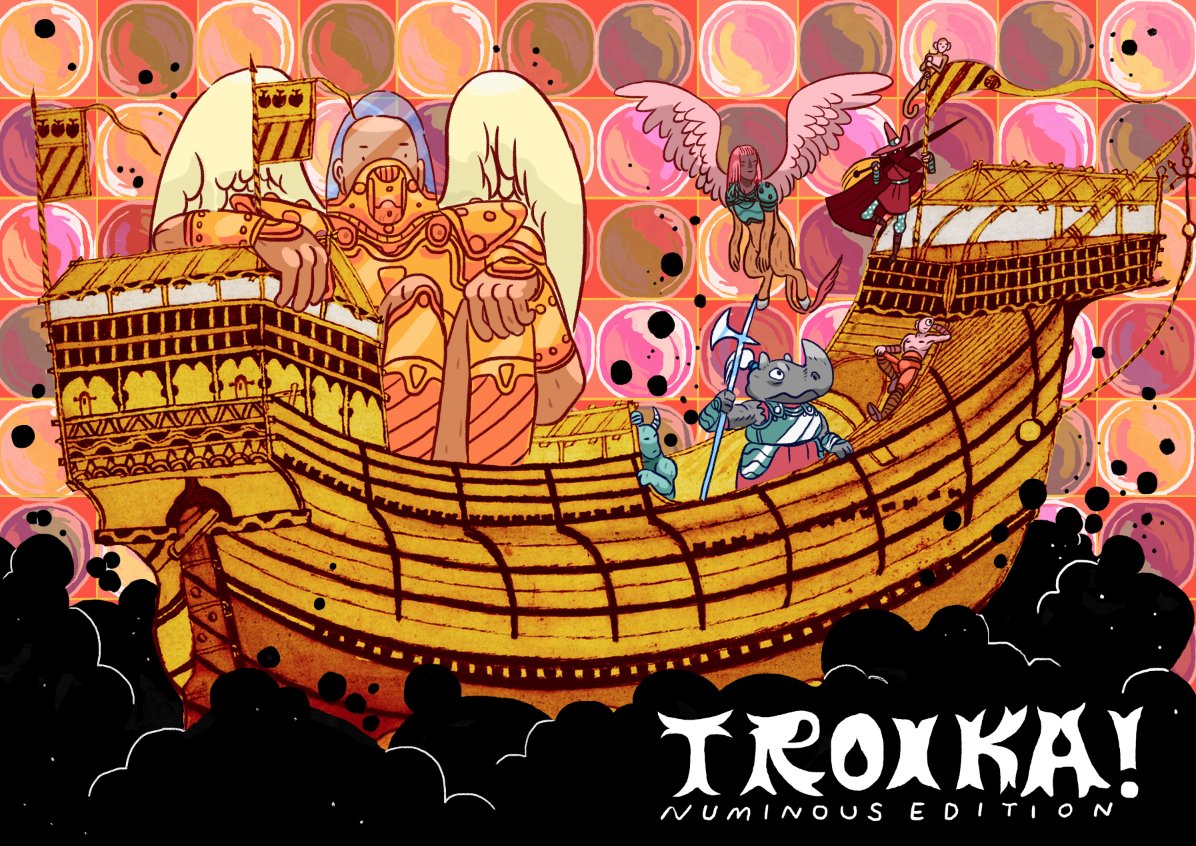 Also, as always, don't be a shithead: keep your pamphlets and yourselves clean of bigotry and hate.
If you have any questions or concerns, don't hesitate to contact me! I'm Jared (@infinite_mao) on twitter dot com.