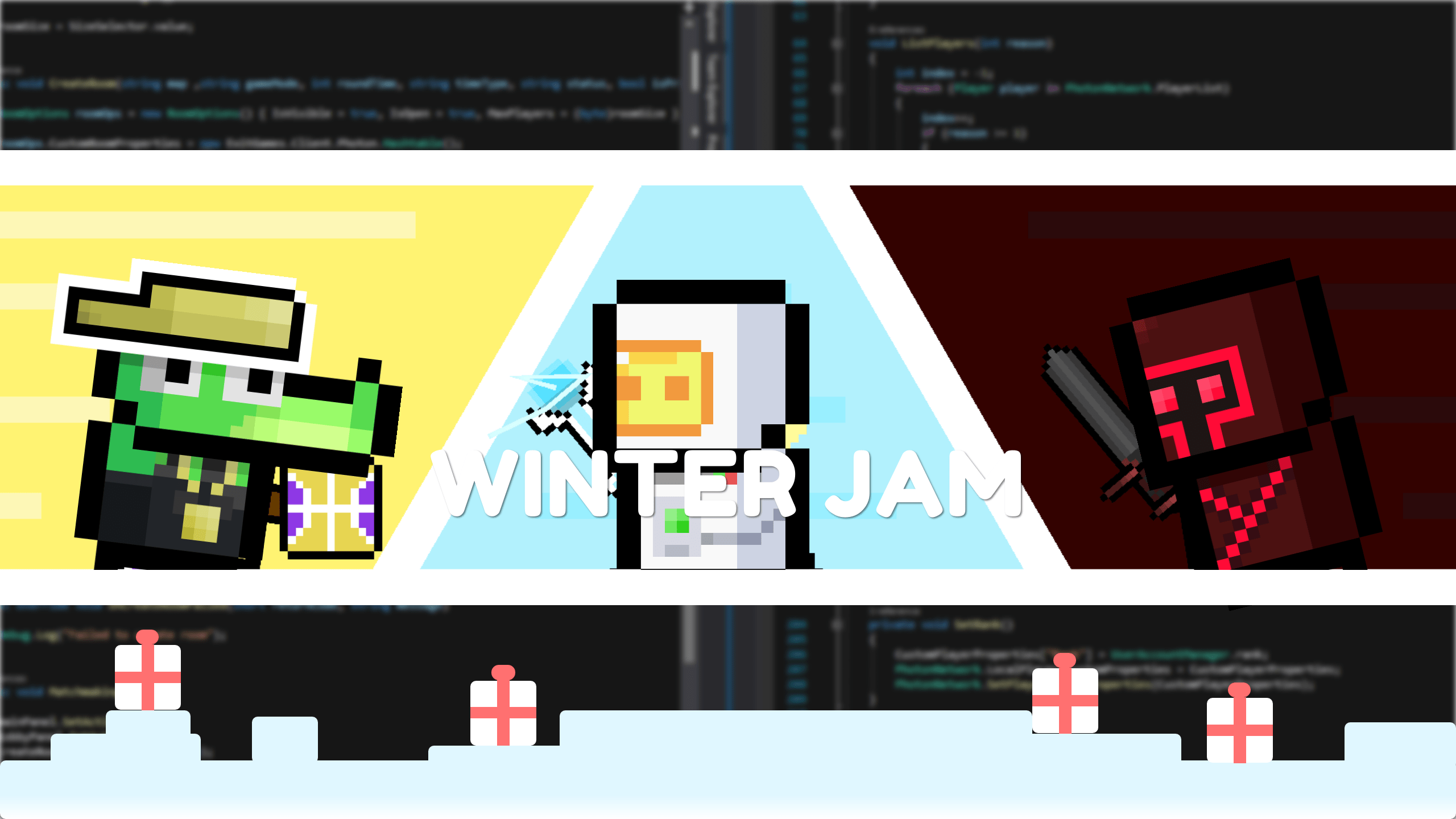 NOTE: Submissions should be in a Webgl or Windows

Theme
The theme is: Gold Rush & Time Travel - must use both
About
The Winter Game Jam is a community game jam that last two days. The jam is with both the Sasatronics and Treixatek discord servers.

Rules
Max Team Size: 2
Assets: Only one third party asset can be used
Engine: any
Both themes must be used
No NSFW (do i even have to tell you)
WebGL or Windows
Voting
Vote for games that actually win in the category, not your own or just because they are your friends. The voting ends on the 31st and is available to anyone so get your vote in. The three you will be voting one for each game are: Theme Execution (was the game well connected to the theme), Game Mechanics (did the game have enjoyable core mechanics), and Creativity (was the game creative when following the theme).
Timeline
| | |
| --- | --- |
| 12/29/19 - 9pm UTC | | Game jam starts |
| 12/31/19 - 9pm UTC | | Submission period ends, voting starts |
| 1/1/20 - 9pm UTC | | Voting ends |