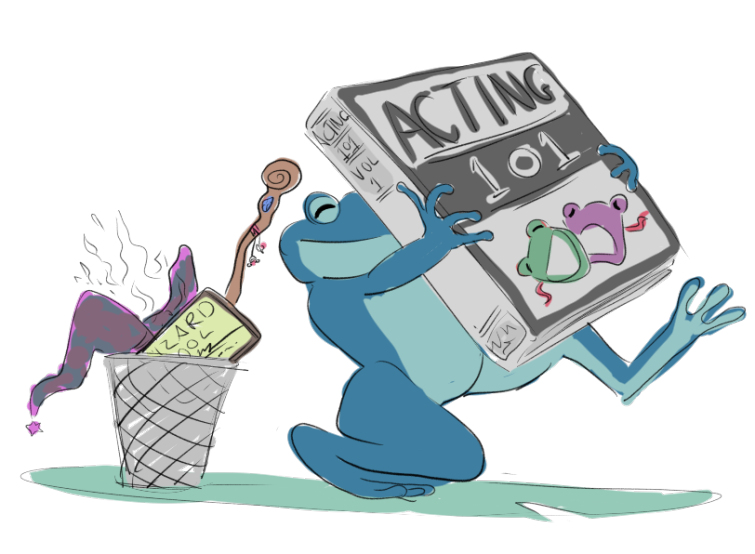 RPGDF presents: #TCSjam2k19
Transferable Class Skills! In this months jam, the idea is you're a d&d class but don't want to Dungeon nor Dragon so what do you do with those trained class skills and abilities?
Maybe the war is over and it's time to turn swords into ploughshares.
Maybe you're from a great lineage and, "With apologies to my circus-acrobat-turned-rogue grandfather, I'm abandoning the criminal empire he started and finding my destiny elsewhere!"
Maybe you're a retired hero and have to figure out how to use your skills in your twilight years as a beekeeper.
Maybe you've studied at dungeoneering college for 6 years and want to change your major.
Our Jam Guidelines are as follows:
Must involve a known archetype that in someway rejects why it exists.
Does not need to be d&d specific. Can be any genre.
Encouraged for the new profession to be non-combat.
Extra Challenges:
Create a cool archetype and immediately subvert it!
Who says clowns can't be a class with skills and abilities?
Any questions please @ or DM on Twitter at @Yadelah1!
This game jam is hosted by the RPG Design Friends as part of Twelve Months Twelve Jams (#12jam). We stand for inclusion, diversity, and community, and seek to foster game design that support those things. While this jam invites creators from all ages, genders, ethnicities, and backgrounds to participate, we aim to amplify the voices of creators of color, black creators, and LGBT+ game designers of any and all experience levels.