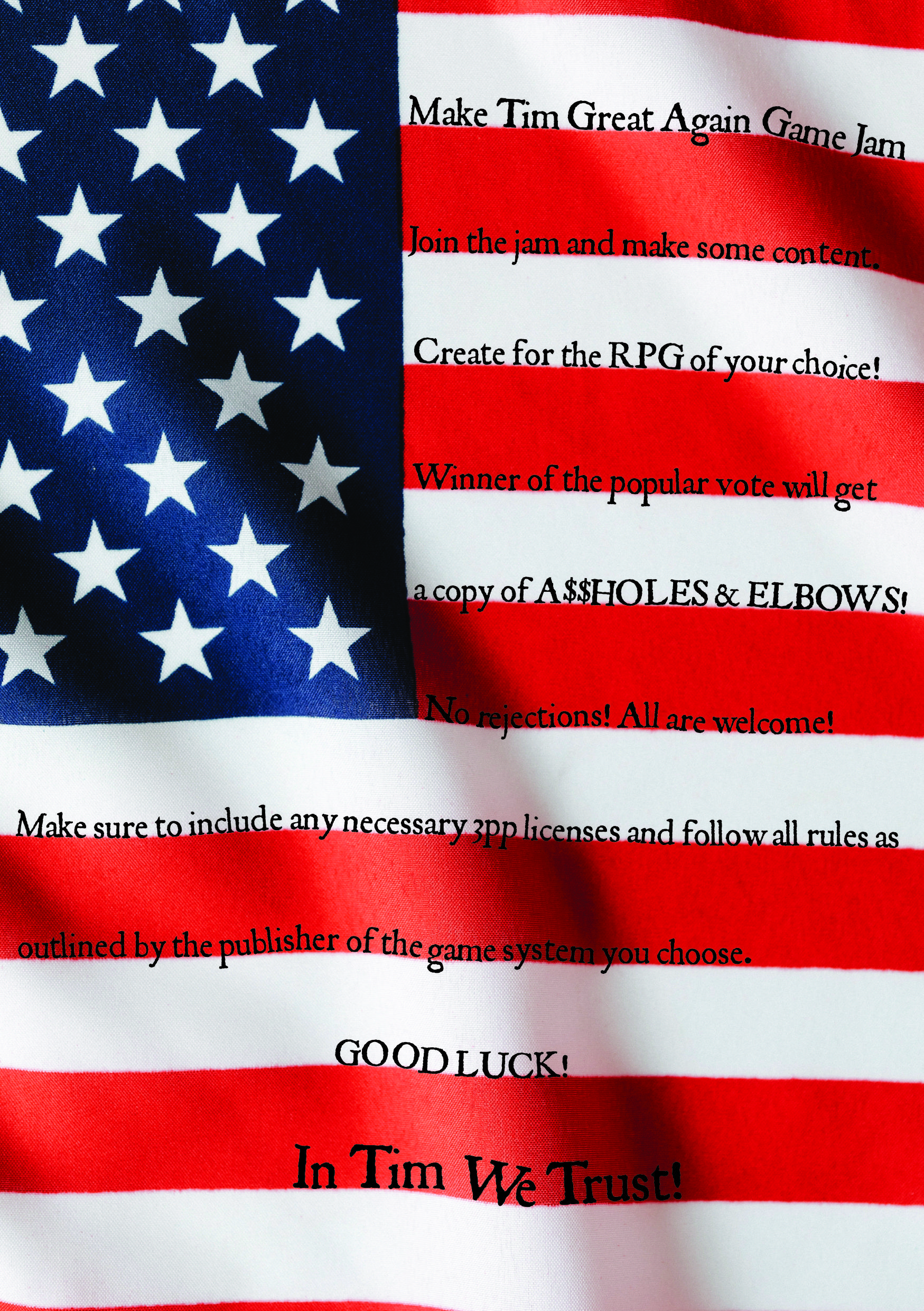 Tim bought my CY_BORG pamphlet A$$HOLE$ & ELBOWS a couple weeks ago and didn't provide his shipping details. I've emailed Tim. Twice. No response. I feel bad. Tim spent his hard-earned money on buying something from me (tbf he did get to download the PDF) and I can't ship it to him. Maybe Tim follows me on itch. Maybe he'll see all the silly things I've made and send me his details. Tim will tell!
Join the jam, make something, and have a chance at winning a copy of the same pamphlet that Tim may someday receive. But only if you share your shipping details.
Entries will be judged on...
TIMest
Contains an address
Has personal info about Tim
Punniest
Use #MTGAGJ if you post on social media!