This Jam is about creating a tool.
It can be a drawing tool, an animation tool, a music tool, a writing tool, a character generator, an idea generator, a game engine, a new programming language, an mp3 to jpeg file converter, a spelling mistake generator, an MS Paint clone, or anything else.

Low-effort buggy tools that you develop in 30 minutes are welcome.
Ultra classy, customizable and full of features tools are welcome.
(NB: rules and guidelines may still change, so check back when the Jam starts.)


You can work in team if you want to.
You can start working on the project before the jam starts or finalize an old project for the jam.
But you can't submit a project that was already published on itch.io before the jam.

Is available on multiple platforms to reach as many people as possible. (Web/Linux/Win/Mac...)
Is free and open source. (share your code)
Can be used in a video game development process.

Will be announced someday......

Tools will be rated by anyone based on three criteria:
How nice it is to use.
How much I could potentially use it in the future.
How innovative or original it is.

Another Jam will be hosted in the future with the constraint of having to use the tool that will have won this Jam. (Of course, this is only if the winner agrees, otherwise we take the second etc.)

.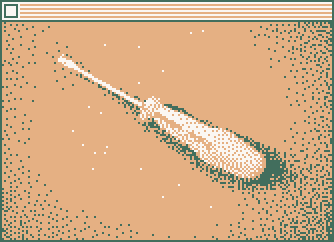 Questions?
If you have questions, please use the community section.

Credits:
1-Bit Icons (I and II) by VECTORPIXELSTAR.
Font Mister Pixel by Christophe Badani (VTF).
The EN4 Palette by ENDESGA.
Photographs of tools by Marcelo.