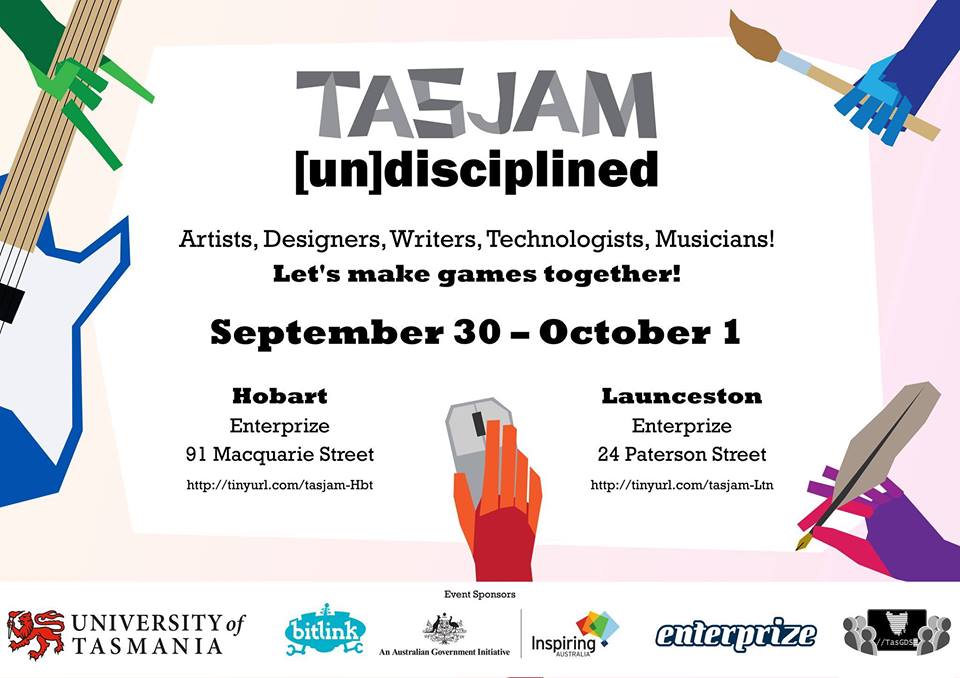 Welcome to TasJam:Undisciplined!
In this, the Tasmanian Games Development Society's fifth TasJam, we're encouraging a multidisciplinary approach to developing games, and would love to see participants from technical, musical, artistic, design, and writing backgrounds come together to form teams to build amazing games - let's see what this creative island can do!
TasJam:Undisciplined will commence on Saturday 30th September at 10am, and end on Sunday 1st October at 4pm. Participants will get a theme on the day, and have 30 hours to create a game prototype!
TasJam:Undisciplined is proudly sponsored by the University of Tasmania's School of Engineering and ICT, Bitlink, Inspiring Australia, and Enterprize Tasmania.