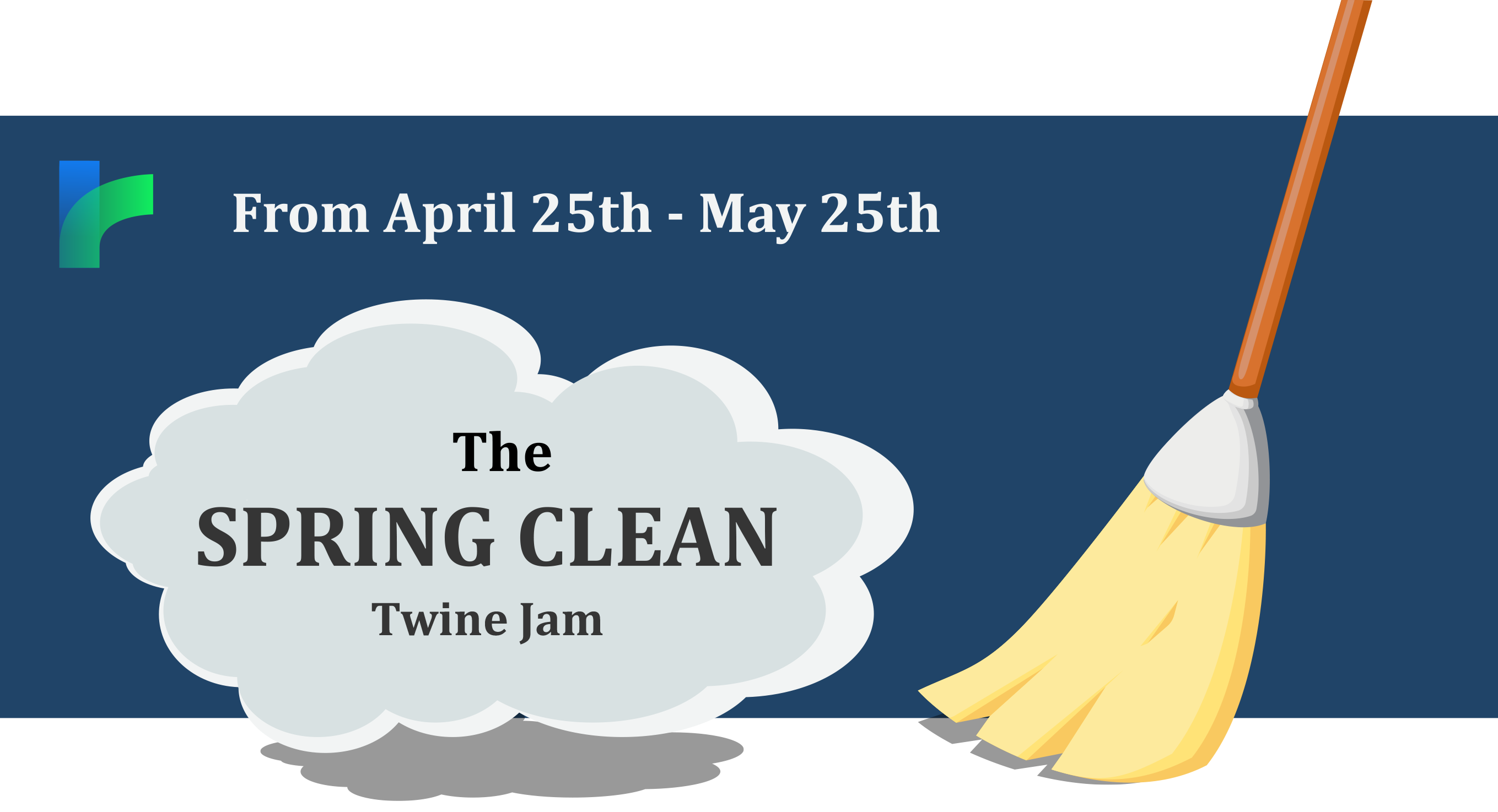 Open to submissions from April 25th to May 25th.
Spring is a time of renewal and rebirth, and a time for both endings and beginnings. It's also a time of cleaning. Maybe an even better time for that than normal if you're in quarantine. In this spirit, we invite you to take a project, clean it up, and bring it to some sort of end, or to start something new and share it with us.
If you have a Twine project you've been working on, try to finish it or create some sort of demo or other release to show off. If you aren't working on anything like that right now, that's fine too; now is a great time to start developing a game with Twine! New projects may use the theme "spring cleaning" and authors may interpret it however they want. If you already have an idea that doesn't align with our theme, however, that's fine as well.

Guidelines.
All submissions must be made with Twine (Twine 1, Twine 2, or any Twee compiler), using any story format.
Submissions may be of any genre. NSFW submissions are allowed provided they are properly labeled and don't break any of Itch.io's rules or guidelines. Please use content warnings for your submission (whether they are SFW or not) where appropriate.

Incomplete games (demos, prototypes, proofs of concept, etc) are encouraged as long as they are playable in some form. Please indicate if a submission is a significantly incomplete portion of a larger work.

Voting.
This is a non-competitive game jam and no rewards will be given, but we will have several voting categories for fun and bragging rights. Voting will close on June 8th. Anyone who enters the jam will be able to vote for their favorite submissions in each of the following categories:
Most promising demo
Best visual design/UI
Best use of multimedia (sounds and visuals)
Best game mechanics
Best character(s)
Best descriptions
Most fun to play
Best emotional impact
Personal favorite