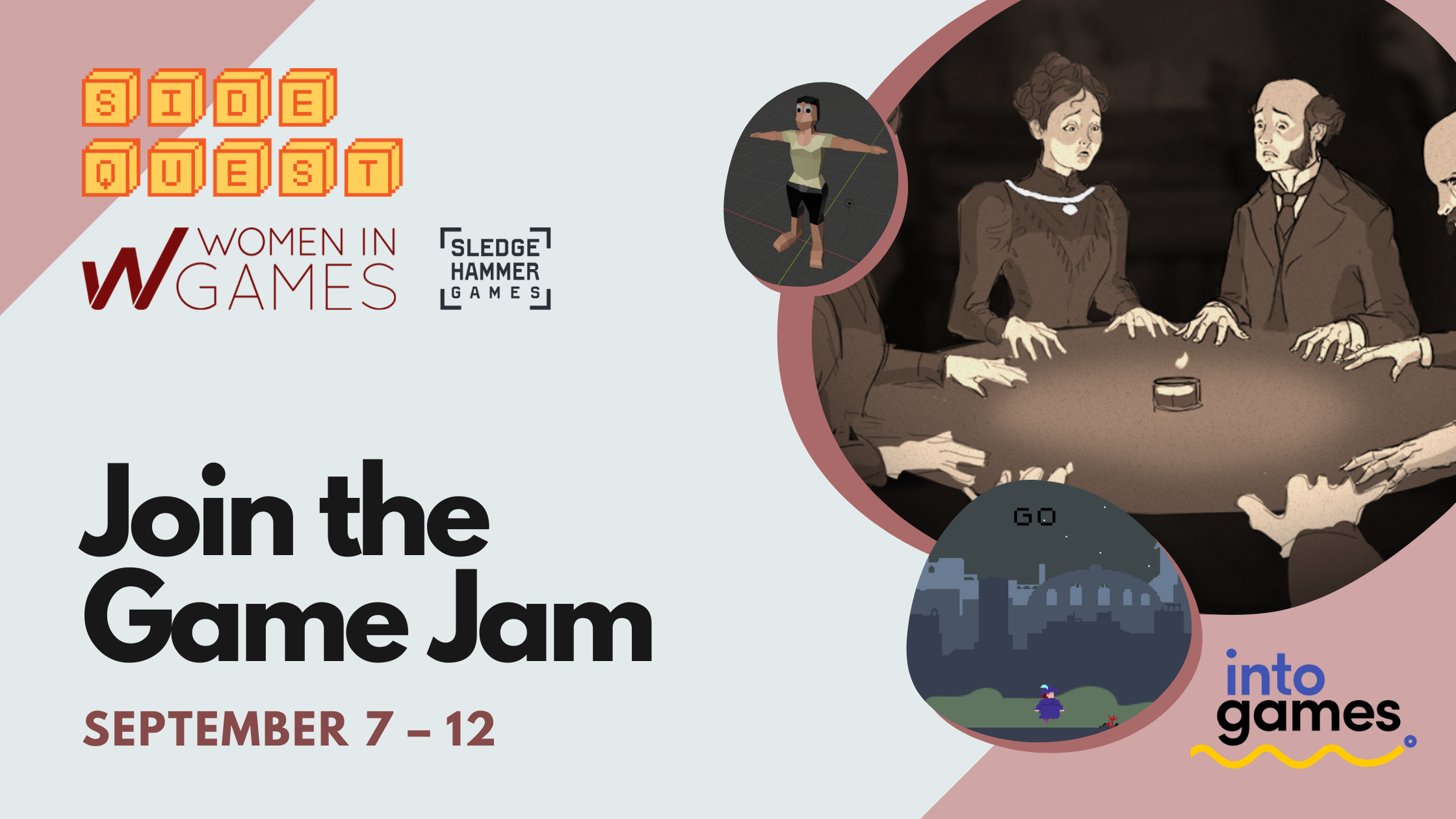 A global jam to celebrate the Women in Games conference 2020. Learn development skills and join a supportive community of diverse game makers. Sponsored by Sledgehammer Games and Into Games.
The official Women in Games 2020 jam is powered by SideQuest, the monthly game jam run by Into Games and backed by Sledgehammer Games, the creators of Call of Duty: WWII!
We have an exciting brief, prizes to be won and your game, played by potentially hundreds of games industry staff at this year's Women in Games Conference.
During the jam, we'll be hosting lives streams from games industry professionals, giving you career tips and game making know how along the way.
-------------------------------------------------------------------------
The brief is: Mother
Motherhood - something seldom explored in mainstream games. What does it mean to be a mother? How do you interpret the role between a mother and child, or perhaps mother earth and nature? You might explore a relationship you've had with a maternal figure, or how mothers have a unique power to create life – what might that mean when it comes to game mechanics? Can the player create within your game, or are you guiding them through an emotive narrative? Get your creative juices flowing and be as abstract as you like, we want to see your imagination shine through.
-------------------------------------------------------------------------
Why are we doing this?
The games industry consists of only 28% women, and this is skewed even further in senior positions and certain departments, with nearly 90% of all programming roles in the industry fulfilled by men. Into Games and Women in Games are partnering to not only spotlight the amazing work done by underrepresented women in the games industry, but to make game-making accessible to young women who are interested in making games but don't know where to start.
Join the Side Quest Discord community to get the full breakdown, rules, and to find other members to collaborate with.
Follow the Side Quest Twitch channel to join daily livestreams from major UK game studios streamed Monday through Friday at 3pm.
Speakers for this jam will be announced on the Side Quest discord on the 4th, 5th, and 6th of September on the Into Games Twitter and Side Quest Discord