The Senscape Adventurous Jam is back!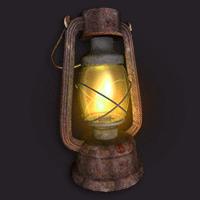 Join us for an exciting opportunity to build a quick narrative project in Unreal Engine 4, an event that welcomes both experienced and novice developers alike! You'll have two weeks to stir up your creative juices: go experimental, heavy on narrative, perhaps tackle completely visual storytelling, or just good old fashioned point and click. It's up to you! The two main rules are that it must be a narrative-driven game and must be developed with Unreal Engine.
Never used Unreal before? No problem! The jam has been designed in a way that Senscape can guide you through the development of your game with professional training sessions, both for beginner and advanced developers. Coaching and resources will be constantly provided in our Discord community. And if you still need assistance, a team of Unreal evangelists will be regularly online in our community to answer all your questions.
We have years of experience working with Unreal Engine and learned how to adapt the engine to your needs. The idea is to have fun while making a game, yes, but also employ best practices, organization, management, and production workflow techniques to reach success.

The best part? For the first time Senscape will be offering cash prizes for the winners:
1st. place: USD 1000
2nd. place: USD 500
3rd. place: USD 300
4th. place: USD 200
Yes, you read that right: we're giving away two grand in prizes!
And the theme of the jam is... *drums roll*
"Memories and possibilities are ever more hideous than realities." by H. P. Lovecraft
More specifically, Herbert West—Reanimator. An intriguing and cryptic quote! Not necessarily horrific, mind you; while spooky things are certainly welcomed, this passage also evokes the fragility of memories or perhaps the quest for identity. How you use this theme in your project is really up to you. Good luck!

---
Stay in touch!
---
Senscape has been supporting the adventure game community for many years. We're the developers behind games such as Serena, the highly anticipated ASYLUM, and the cult classic Scratches. Our friendly and lively community on Discord will be our primary point of encounter for this jam with dedicated channels and resources. You can follow our Twitter account as well for the latest news and announcements.
The Senscape team will be online on Discord at every moment to keep an eye on your projects and provide support if needed. Coaching sessions with Unreal evangelists will take place on Discord as well during the event to provide support as well. You're more than welcome to meet other devs from our community if you need more people in your team, or want to join a team.
Resources that will be posted on Discord in the coming days include our recommended assets from the Unreal marketplace to build adventure games, suggestions on how to organize your team, devise your project plan, useful tools, and much more!
---
Schedule
---
The jam is jam-packed (ha, we're so clever!) with cool activities. Here's the quick overview:
Theme voting: November 22-23 (at http://discord.gg/senscape)
Unreal lesson livestreams: November 24-25-26

Beginning of the jam: November 26
Submission of game title and project plan (optional): November 29
Deadline to submit finished games: December 13
Announcement of winners: December 17
Novice developers are more than welcome to participate, even if this would be the first game you're making! The jam has been prepared with you in mind, which is why we will optionally receive a submission of your project plan and tell you our thoughts in advance, especially if it can be developed in two weeks.
Here's a more visual calendar with all the important dates:

---
Prizes
---
What, unlimited fame and glory isn't enough for you? Alright, we do have some goodies anyway! Games will be evaluated by a select group of judges, including mods from our community and staff from Epic, and the three best projects will get the following rewards:
Cash! From $200 to $1000, depending on the quality of your project.
---
Rules
--- Anyone is welcome to participate in the jam, regardless of experience!
You can go solo or with a team. Maximum team size is 5. We recommend our Discord to connect with other developers and organize your team.
Your game must be developed with Unreal Engine 4.
The genre of your game must be adventure. Please refer to the note below for our definition of adventure.
Your game should include a reference to or fit in some way with a theme voted by our community.
Please don't start working on the game prior to the jam as it's unfair to other participants.
You may use pre-made assets, either made by you, from a previous project, or from a marketplace. You should, however, indicate if the work is 100% original or if assets were sourced from an online marketplace. As such, these should be noted with credit given to the original creators in your submission.
Submissions that are offensive in any way or in poor taste will be disqualified and removed.
Remember that your game must be free to play until the voting period is over.
Please include a reference to the Senscape Adventurous Game Jam in your game credits or store page, even if later released commercially. By submitting a game you give Senscape permission to showcase your game in any future videos, streams etc.
It's very important to have fun during the jam!
Note that we define an "adventure game" in this context as a narrative-driven or story-based game with optional emphasis on puzzles (i.e.: logical or inventory-based) and little or no reliance on action elements. Thus, your project could be anything from a traditional point-and-click adventure to a visual novel, to a mind-blowing interactive experience that transcends the medium if it doesn't tax any reflexes.

In other words: physical challenges should not be your primary game mechanic. So it's OK if you have to escape from an unexpected threat in your narrative game, but if running and escaping is the primary mechanic, then it won't be taken into consideration. Good examples of narrative games featuring some action sequences that fit our criteria are Firewatch, Until Dawn and Telltale's The Walking Dead. Examples of games featuring strong narrative content that don't fit the criteria would be Amnesia, L.A. Noire and the Uncharted series. If in doubt, propose your concept in a project plan and we'll get back to you!
---
Voting Criteria
---
After the submission period, judges will evaluate entries with the following categories in mind:
Creativity: The overall presentation and vision of your game, how well its concept works, how original it is.
Storytelling: How compelling your story and its setting is. If you made extensive use of environmental storytelling, the design of your environments will be considered for this category.
Gameplay: How your mechanics fit with the story and ultimately feel to play.
Entertainment: Whether your game was fun to play or not. And yes, disturbing and scary horror games are welcome — we'll consider the overall experience.
Visuals: How good the game looks, understanding that this is a jam.
Audio: If the game has sound effects and music, this category will be considered, although we recognize some narrative subgenres may not need extensive use of sound. We still encourage you to work on this area.
Categories will be given more or less weight depending on the nature of your game. The use of sound is one example: it's perfectly possible to tell a good story just with sound, and in such a case excelling in the Audio category will be crucial. Just as well, strong graphics are welcome but not always necessary for the execution of a good story. However, if setting and atmosphere were essential to your story, then the Visuals category will be given much more importance. Just don't feel like you need to comply with any of these categories — you could submit an experimental piece that doesn't necessarily excel in any of these categories, and it still could be amazing!
Winners will be announced on Friday, December 17. The team of judges will be disclosed in the coming days.
---
Live Lesson
--- Unreal is a versatile and powerful engine, but a common misconception is that it's very demanding and only appropriate for building AAA games. Far from the truth! We at Senscape are developing ASYLUM with Unreal and found that the engine offers a terrific array of features to create narrative games.
In our Twitch lesson happening prior to the jam, our team of professionals will be covering a wide range of topics of Unreal Engine. The lessons will provide insightful tips and techniques on how to build narrative games using, among other tools, Blueprints, the elegant visual scripting language available in Unreal. Both newcomers and veterans are bound to learn something new!
All training sessions will take place at 6PM GMT on https://www.twitch.tv/senscape
Wednesday 24 - Gameplay Framework // Instructor: Agustín Cordes
Get acquainted with the design philosophy of Unreal as we deep dive into its Gameplay Framework. Best practices, tips and tricks, and how to organize your project while keeping scalability in mind. Understand when and how to use Player Controllers, Game Instances, Game Modes, and more.
Thursday 25 - Sequencer: Production Workflow // Instructor: Tais Sofía Sztrum
Learn how to use Sequencer, the multi-track editor in Unreal, to devise exciting cinematics for your game. Organize your shots and use tools such as Rig Rails, Rig Cranes, Cinematic Depth of Field and more to bring that movielike feel to your cutscenes.
Friday 26 - Interfaces with UMG // Instructor: Agustín Delger
Become familiar with Unreal Motion Graphics, the scalable interfacing system in Unreal that lets you quickly create powerful UIs. In this lesson you will learn how to create a simple dialogue system tailored for adventure games with it.
More lessons may be scheduled, so stay tuned!
---
Content Creators
---
The adventures submitted during this jam will be played by lots of fantastic creators that joined our community! Every video will be tweeted and posted in our Discord. The following people have expressed support and are looking forward to playing your games. Are you a content creator that wants to be featured here? Ping us on Twitter or send us an email.
TBA
---
FAQ
---
Can I start thinking of ideas ahead of time?
Of course you can! Just don't start making the actual game until the jam begins. Also, we recommend you scale back your ideas.
Does it necessarily have to be a short game?
Well, no — we suggest a short length of maybe around one hour at most because it's a jam and focused, well-executed stories can be more powerful. Also, remember that we established a maximum team size of 5.
Does voice acting count towards the maximum team size?
No, your game can feature as many voice actors as you need. But please, remember to credit their work when you submit the finished game!
Can I use pre-made assets?
Absolutely, but you must have the appropriate permissions and mention any required attributions. Remember to disclose any assets that were not created during the jam when you submit your game, so that judges rating its audiovisual categories can give a fair rating.
What platform should I create my game for?
You may create your game for any platform. But! It is highly recommended that you create the game with Windows as the primary platform in mind. Mac and Linux versions are a welcome too, but they should be preferably optional builds. We can't guarantee every judge and content creator will be able play games that at least don't offer a Windows build, which could affect your final rating.
Do I have to use the whole jam period?
Not really, but we do recommend you make the most out of the available time. Even if the game is ready before the deadline, you could polish some areas, test some more, etc.
Can I use other peoples' work in my game?
It's the same case as with pre-made assets: we do not take responsibility for any unauthorized uses of other peoples' work (including music, sound and art) and any consequences that may result from its use. So please make sure before you submit that you have the appropriate license/authorization for each asset you didn't do by yourself.
Do I keep the rights to my game?
Certainly! You keep the rights to everything you created for this game jam.