Secret Spaces
An environment-focused contest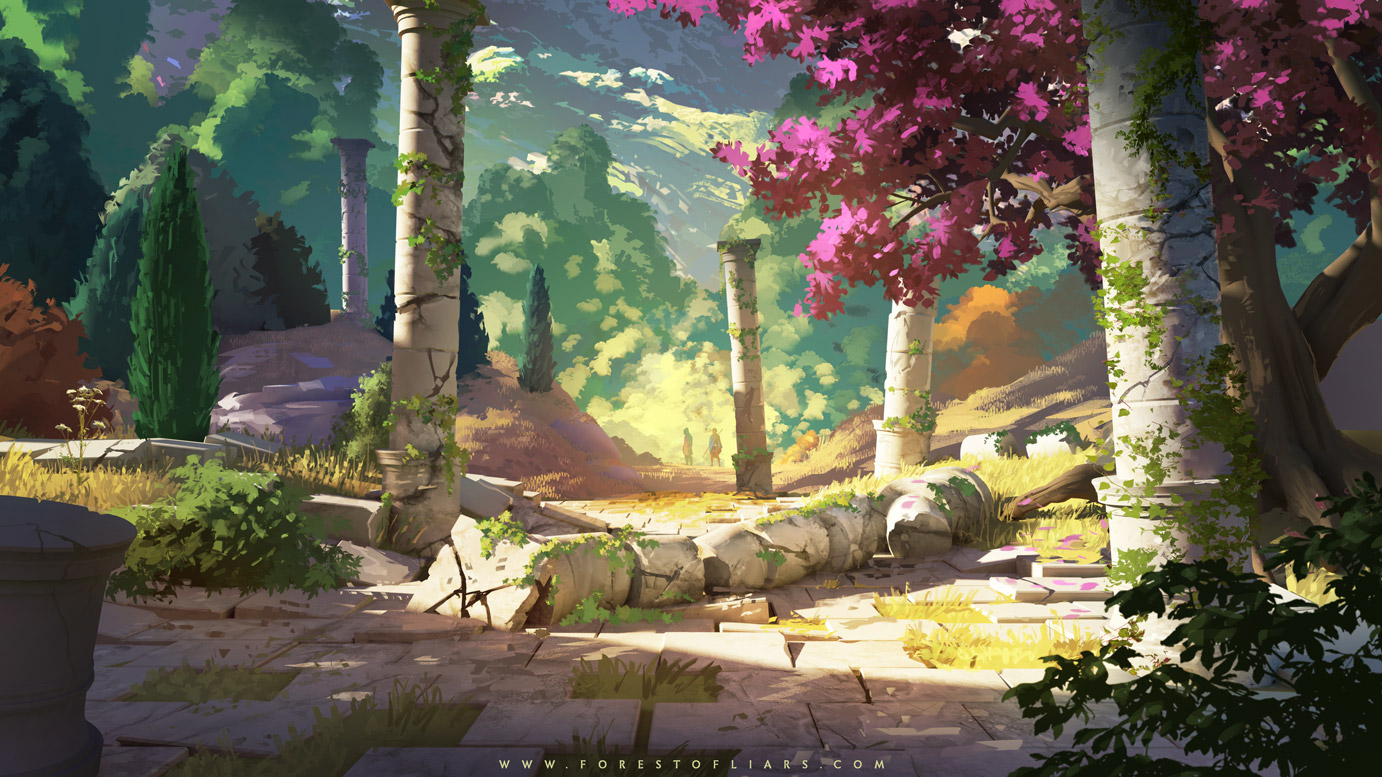 Welcome to our month-long game jam! This contest is hosted by Core and Extra Credits, in collaboration with Sylvain 'Tohad' Sarrailh. The goal is to make an experience in Core that is inspired by Tohad's beautiful concept art. Let's get to it!
The event has concluded! Here are the winners:
Homes and Hideaways
- Best Visuals: Wizard Hideaway by Dryuko
https://www.coregames.com/games/aca096/wizard-hideaways
- Best Interactive Experience: Clockwork Hearth by MattKaustik
https://www.coregames.com/games/940d94/clockwork-hearth-secret-spaces
- Runner up: Snowcrawler by randomphantom
https://www.coregames.com/games/a46af3/snowcrawler
- Best Overall: Summer Escape by WitcherSilver
https://www.coregames.com/games/fa316c/summer-escape
Abandoned Cities
- Best Visuals: Temple Hop by Keppu
https://www.coregames.com/games/bed955/temple-hop
- Best Interactive Experience: Kenopsian Highlands by elmartipro
https://www.coregames.com/games/89e3d1/kenopsian-highlands
- Runner up: Ascent by DuesCode
https://www.coregames.com/games/7164e7/ascent1
- Best Overall: All Is not Lost by Elzean
https://www.coregames.com/games/4ea5ad/all-is-not-lost
Mystical Woods
- Best Visuals: SecretSpaces_FinalRestingPlace by LiamMcDesign
https://www.coregames.com/games/f1c3fc/secretspacesfinalrestingplace
- Best Interactive Experience: The Other Side by Zax37
https://www.coregames.com/games/a8488f/secret-spaces-test-release
- Runner up: Child of the Rainbow by Melamoryxq
https://www.coregames.com/games/37d434/child-of-the-rainbowcodetest
- Best Overall: Runic Woods by Drogan
https://www.coregames.com/games/5e3534/runic-woods

Theme + Categories
'Secret Spaces' refers to the quiet places you can escape to. Whether it's a peaceful, sunlit glade or a cove that acts as a respite from the horrors of the night, the space is yours.

When creating a scene in the style of Sylvain 'Tohad' Sarrailh, you'd want to aim at having something that feels alive. To achieve this, three elements are important: colour, light, and depth. To match his style, you should emphasize the variety of shades and search for a wide colour range. Pay attention to shadows and light, as lighting is a fundamental part of Tohad's work. Combining these elements will help you to produce good image depth and lively scenery. Exemplary work coming soon.

Since this is a game jam, we also encourage you to add narrative, interactivity, and gameplay to the 3D environment you create.
The specific categories that you will be judged on are:

| | | |
| --- | --- | --- |
| Homes and Hideaways | Mystical Woods | Abandoned Cities |
| Where do you go to recharge? All variants are welcome, as long as it feels like home to you :) | What wonders abound deep in the forest? If you look closely, you can almost make out something glowing in the grove ahead... | How can there be so much beauty after the fall? So many mysteries lie waiting to be uncovered - I wonder who will be the first to uncover them. |
| | | |
More inspirational images (and full-size variants of the above) here as well.
Dates
July 1st - 31st (see above for exact times).


Getting Started
Download Core for free
Join our Discord and/or reference our documentation
Make and publish amazing games!
Submit the link here
Categories/Prizing
Each category will have the following prizes (so 3 of each of the below):

Best Overall - Grand prize ($500), Runner-up ($300)
Best Visuals ($200)
Best Interactive Experience ($200)
Note: Each entry must be made in Core and submitted correctly (to exactly one category) to be eligible for an the prizes (which are in the form of Amazon gift cards).
About Core
Core is a new (free!) game creation platform that lets you build, publish, and play games.
Core makes prototyping and iteration fast, so it's a great platform for game jams, especially if you want to quickly set up a 3D multiplayer experience. You can get started making games right away using thousands of free, high quality music, sound, and art assets, with no coding required.
Core is backed by the power of the Unreal engine, and it lets you create and customize your game as you see fit, from custom game logic in Lua to primitives and models that you can kitbash together with visual effects to create an elegant scene
Videos

Here's how to quickly make a fully functional game in Core, in only 10 minutes! (yes, really)
And here are the results of our last environment art contest, to inspire you and show you what's possible with the upper limits of the engine!

And here's a quick video for our fantasy tileset that shows off building in Core:
Resources
Core Documentation - Packed with tutorials, examples, and references, this is the place for all you need to know to use Core.
Core Academy - Check out the 'Intro To Game Design' course for an even more guided experience to make your idea into reality.
FAQ
How are entries judged?
- Popular vote is used solely as a preliminary ranking. The official judges, Tohad and Core employees, will rank the final submissions based upon the categories listed above. The judges decisions are final, as they have the sole discretion in determining the winners.

How do I submit my entry?
- Create any game (can be an empty one essentially), and use it when you submit. The actual submission we'll judge is the required custom field when you submit it to the jam - a URL link to your Core game. You also must choose the category to submit to. Screenshots/videos/gifs in the game (on Core or itch) are a small but nice bonus :)

Can I submit multiple entries?
- Sure! You can only win one prize, but every entry you provide increases your chances of doing so.
Is Core kitbashing or making new assets?
- Both! New assets are created within Core by combining a wide selection of complex and simple shapes, hindered only by your own imagination. Our art director's blog post describes the ideology behind it all, for those who are curious.

Are the detailed legal rules anywhere?
- See here
Getting Started
Download Core for free.
Join our Discord to chat with us and get more help.
Check out our documentation if you need help.
Enjoy!!
We're so excited to see what you can create!!