What is Secret Santa Jam?
Secret Santa Jam is your opportunity to make a unique personalised game or experience for one special person. After signing up, you will be allocated a person for whom to make a game (a giftee) - and a person will be allocated to make a game for you!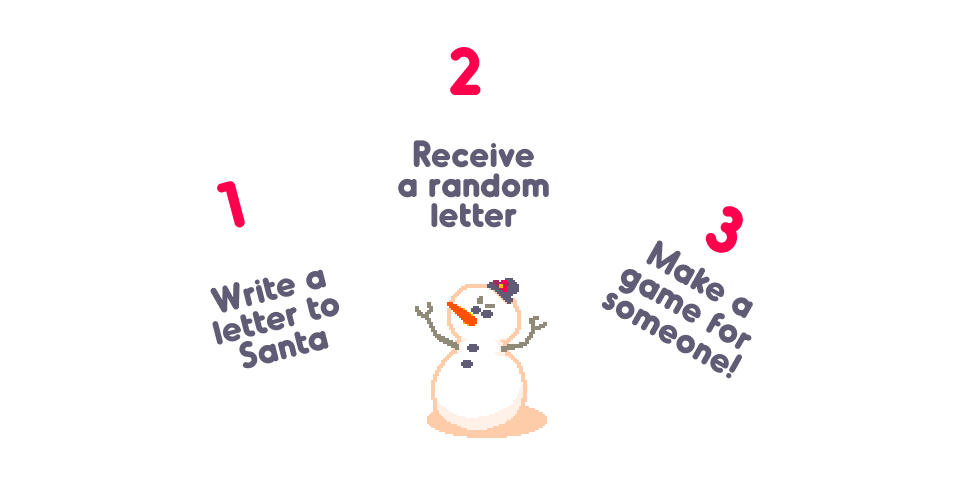 Joining the jam
After joining the jam on itch.io go to the Discord server and click on the ✅ reaction. A Discord bot is used for managing the secret santa part of the jam. It will assign santas to all the participants, and allow you to anonymously communicate with your giftee.
You must join the Discord server to be able to participate properly.
You should sign up in advance of the event's running period, from Friday 20th November at 12:00 (noon) EST until Sunday 20th December at 20:00 EST. At the start of the jam you will be notified of your giftee and can start creating.

What should I make? Is there a theme?
Upon signing up each participant will write a 'letter' with a short bio about themselves, the kind of things they like, and any supporting information that might be useful to the person making their game (their wishlist). When the event starts you'll be provided your giftee's letter and can make something with that in mind.
There's no fixed theme - just try to create something that will make your giftee happy, excited, intrigued, or something else!
What if I can't finish my game in time?
Like any game jam, there will be some people who can't submit by the deadline, which means not everybody will receive a game. We ask everyone who participates to bear this in mind, especially with the busy nature of the holiday period. Nobody should feel guilty, and nobody should feel sad if they don't receive something - even if your santa can't deliver a game to you, you still get the gift of giving your game to someone else!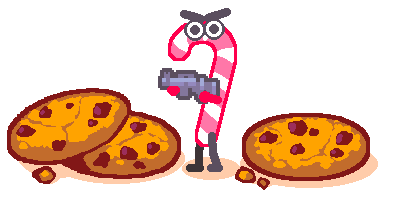 How long should I spend making my game?
The event runs for a month, but you don't need to spend a month making something! The extended running duration is to give everyone the best chance of fitting development into their schedule, whether that's allocating a day, a week, or something else to it. The holiday period is a busy time, don't stress and create as healthily as possible.
How do I share my game? Does it need to be public? Can I make something physical?
The only requirement is that you make a game that is accessible to the recipient, with respect to language, platform, and anything they may note in their provided letter. Your creation can be a personalised private gift to your giftee, but we'd love to see things shared with the world!
We ask that submissions are kept unlisted/private until the end of the jam, at which point all games will be sent to the intended recipients.

Can we join as a team?
Sign-ups are done individually (you make a game for one person), but there are no limits on collaboration - ask a friend to compose some music, write dialogue, or anything else! You can use any pre-made assets (e.g. asset store packs or carry-overs from older projects) as long as you have the license to use them.

When you're done, post your creation as a submission here!

If the game is a gift, who owns the final code and assets?

You, the creator, retain ownership and rights to any source code, assets, or other work produced during the jam. The gift is giving someone else the experience of a game created with them in mind.
I want to join, but I'm afraid to disappoint my giftee :(
Don't worry, game developers are cool people! I bet they would be more disappointed if you didn't participate. And remember: it's the thought that counts.