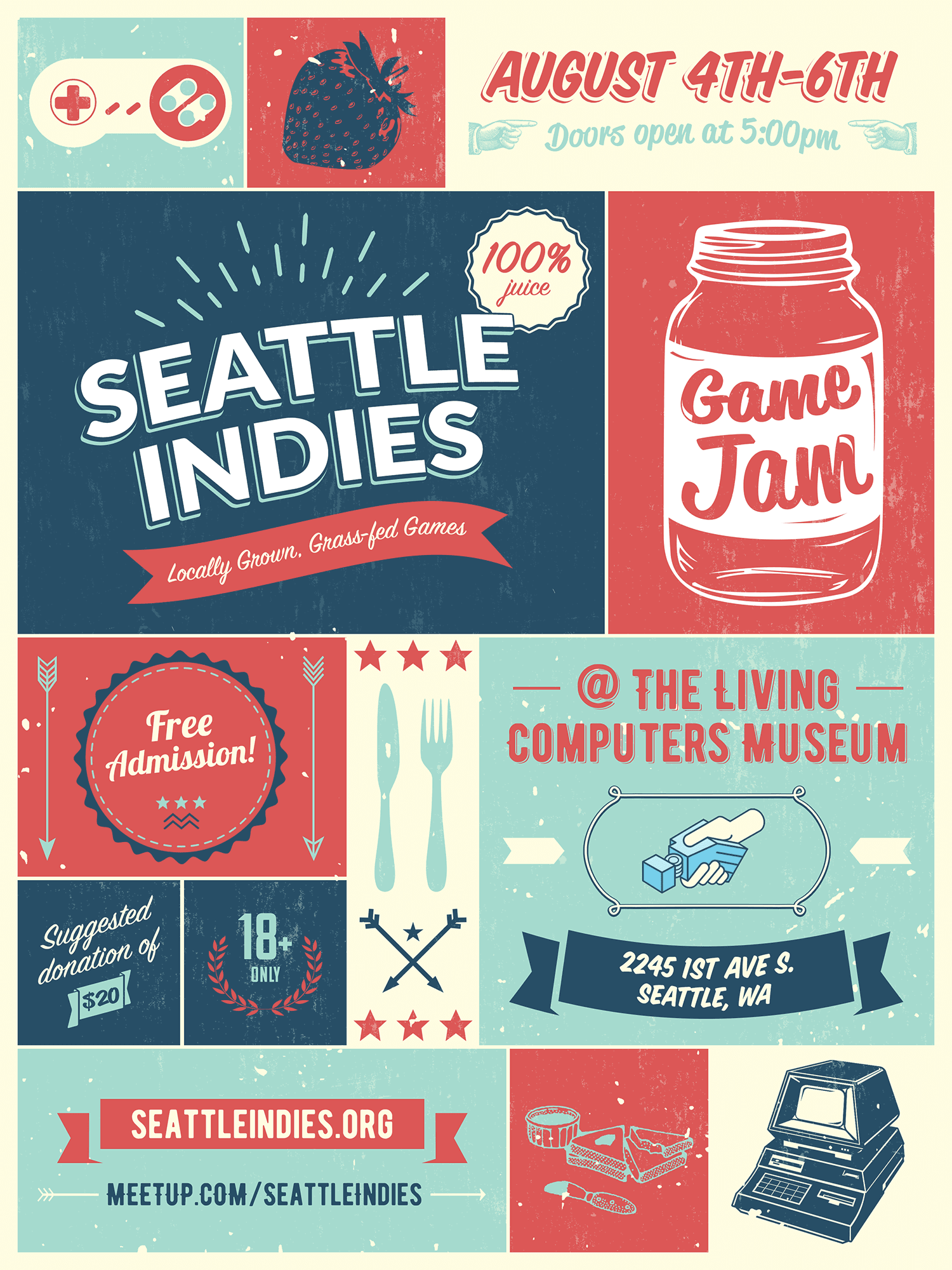 Seattle Indies is holding it's very own, first ever annual game jam, where the theme is selected by YOU!
The Seattle Indies Game Jam is a 48 hour event generously hosted by the Living Computer Museum where the theme is decided by our wonderful community! Participants will be tasked with creating a game between 6:30pm on Friday to 6:30pm on Sunday, in whatever format they choose, while using the selected theme as guidance. The Seattle Indies Game Jam is not a competition, but rather a chance to explore the medium, collaborate with others, and learn new skills, in a celebration of the unique abilities and perspectives of each attendee! Participants will then have the opportunity to show off their work at the end of the jam to everyone in attendance, and celebrate their creations together!
The Event
We will updating this schedule throughout the month, so stay tuned to this page and the Seattle Indies Discord for updates!
The Living Computer Museum is graciously hosting the event, and providing secured, 24/7 access to the site! Please be sure to bring all materials you need to create your project with you - desks, power and wifi will all be provided.
Participants will have from 6:30pm on Friday to 6:30pm on Sunday to create their projects, and submit them to the organizers. We will be providing more details on the submission process closer we get to the event.
08/04
5:00pm - Doors Open
6:00pm - Keynote
6:30pm - Jam Begins
08/05
Jam Continues!
08/06
6:30pm - Jam Ends!
7:00pm - Show and Tell Rules
While on site, please respect all posted signs, staff, organizers, and other attendees. This event is governed by the Seattle Indies Code of Conduct, so please review before attending! There is no sleeping allowed on site - please make sure you head home and get the rest you deserve! If you have any questions regarding this event, feel free to PM any organizers on Meetup, or email us at contact@seattleindies.org.