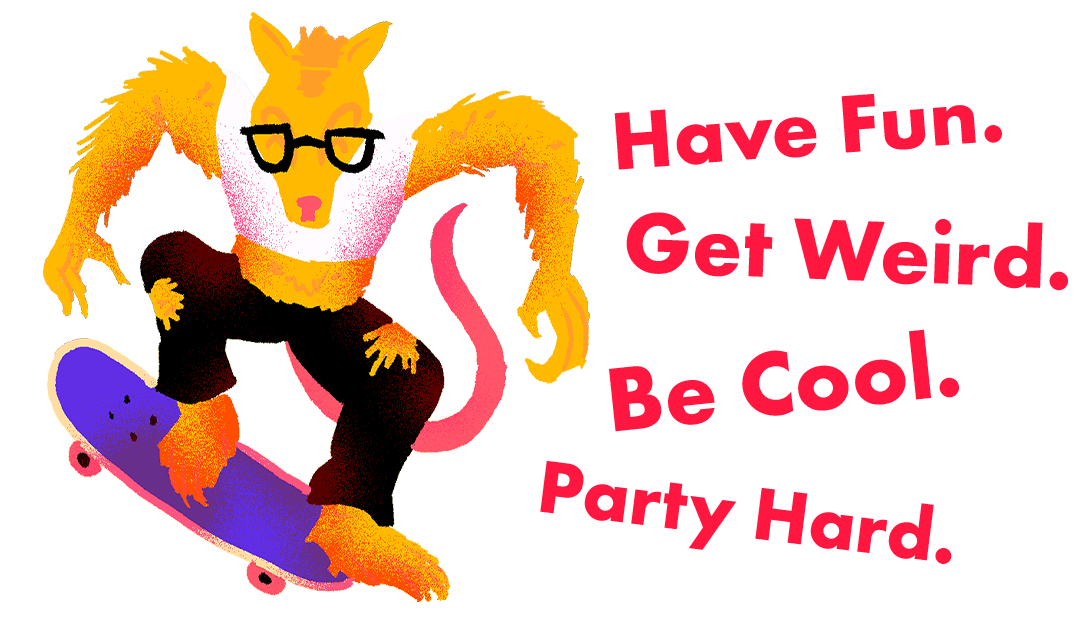 Make whatever you want for SCRATCH + CLAW. Adventure modules, additional rules, encounters, maps, whatever speaks to you.

Like the game, this can be as chill or as extra as you want. We've got mutated animal gangs in a post-human wasteland, but we've got parties and hangouts too. Fight irradiated human husks and mammalian warlords or just look through the wastes for rare vinyl variants of your favorite record.

Also like the game, the rules for this jam are very light:

no hateful, offensive, -phobic, or generally unacceptable content of any kind.
You're encouraged to make your supplement pay-what-you-want but can charge a minimum if you feel like it too.
use content warnings if your project involves anything questionable. the core game includes reference to recreational drug and alcohol use and violence but is intended to be treated as pg-13. you can go lighter or harder but label appropriately for player safety.
SCRATCH + CLAW is a really lite tabletop RPG by Adam Vass of World Champ Game Co. inspired in equal parts by The Warriors and Street Sharks. There are no character creation rules but instead characters are procedurally generated with over a quintillion possibilities and revealed through scratch-off tickets (like the crappy lottery ones you get for a dollar). When your character dies, scratch off a new card and keep going. Cards are available in packs of 3-20 at worldchamp.io/store. For the duration of this jam, get 10% off with the code JAMMERS. A portion of proceeds from Scratch & Claw sales (physical or digital) go to benefit the Last Prisoner Project, a non-profit dedicated to cannabis criminal justice reform, specifically aiding those who have been harmed by past-criminalization.
Belowis a logo to use and the color palette I use if you want to match the style. All the type used is Futura PT which is included in adobe fonts if you have access (but google font Nunito is close enough). Contact me via twitter (@WCGameCo) and I'll write a title and draw one animal for your project in the same style as the existing Scratch + Claw content for free!

On your page, please include the following license info too: "(your project) is an independent production by (your name) and is not affiliated with Adam Vass or World Champ Game Co., makers of Scratch + Claw RPG."