Follow our Twitter for jam updates and theme announcement!

The themes are...
Cat + Gun or Micro-world

Combine them or use them individually! No points will be deducted if you only use one theme in your game :D

This is a game jam that involves both gamedevs and streamers in the contest.
We are extremely excited to announce that ScoreSpace will begin to publish games on PC! We are planning to publish one game a month starting early next year.
We're also super excited to announce that LootLocker will be sponsoring this jam (more on that below).
The competition starts with the game developers. Their job is to create a game with a high score feature within a 72-hour period. Once the time runs out, the games are judged by participants, streamers, and hosts. After the top three games are chosen, the torch is passed to the streamers.
The second part of the competition is for game streamers. The goal for the streamers is to get a high score in one of the top three games in 48 hours. Once the time runs out the streamers submit their recording and the players who achieve the highest score in each game win.
All games entered in the contest are automatically considered for a publishing deal with us!!!

All games must include a leaderboard system (offline or online) so that the players can compete for a high score if they happen to win the contest. We suggest you check out LootLocker for your leaderboards as they can be added to your game really easily.
You can make the game on your own or in a team of up to 4 people. You can find other people to team up with on our Discord.
All game engines are allowed!
Games that are NSFW should have a warning in the description or when the game first loads up.
You and your team are encouraged to make everything from scratch during the event. If you use any pre-made assets you must list them in the description of the game and you must have the rights to use said assets.
All games submitted must be digital games that can be played on Web, Windows, Linux, or Mac. (It's easier for people to play Web games.)
The top 3 winning games are required to implement Lootlocker leaderboards after the rating period to ensure score accuracy.
Legal - Anything you make during this ScoreSpace Gamejam is your property. ScoreSpace and our sponsors claim no rights or ownership of your game. If ScoreSpace wishes to publish your game we will contact you directly with a deal.
Any game submitted to a ScoreSpace ran game jam may be shown on our social media without your express permission.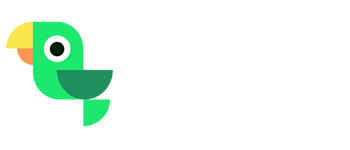 LootLocker Leaderboards
We're excited to have LootLocker sponsor this game jam!
LootLocker is the cross-platform game backend-as-a-service that lets you build, ship & run your best games. They support most popular game engines with SDKs for Unity and Unreal, and basic integrations for Godot, GameMaker, Construct, and GDevelop.
One of LootLocker's most popular features are their out-of-the-box leaderboards. They are easy to implement, cross-platform, and completely free to use for up to 10,000 monthly active players. If you're participating in the jam and want to leaderboard that just work, or if you're looking to add other features like player progression, currencies, or user-generated content, LootLocker's got you covered!
Here's everything you need to get started with LootLocker:
- Create a free LootLocker Account
If you need any help with LootLocker, join their Discord where the developers can assist you. And make sure to check out their documentation for more information.

The games will be chosen by developers who participated in the jam, streamers, and the ScoreSpace staff.
All of the awards below are chosen from the top 20 games
The Developer's Choice is the award that is given to the developer's top-rated game from the jam. The developers vote based on the categories below. (1st)
Gameplay: How did the game flow, did it have tight controls, what was your experience while playing
Theme: How well did the entry stick to the theme, did you like their interpretation of it
Aesthetics: How well does the game utilize its visual style and how appealing is it
Sound: How well do the music and sound contribute to the game
The Streamer's Choice is the streamer's favorite game in the jam, and the one they think will be fun to play on stream (2nd)
The ScoreSpace Choice is the favorite game among ScoreSpace staff. (3rd)
*In a situation where the same game is chosen for more than one category, said game will receive the highest placing they were awarded and another game will be chosen for the lesser category.

All games entered in the contest are automatically considered for a publishing deal with ScoreSpace!!
The top 3 games also get their game played in the second part of the jam by streamers!
Winning does not guarantee a publishing deal but earns you first consideration.
Winners will receive a special discord role in the ScoreSpace Discord server.

Be sure to join our Discord to stay updated and ask any questions that you may have!
Stay updated on our Twitter