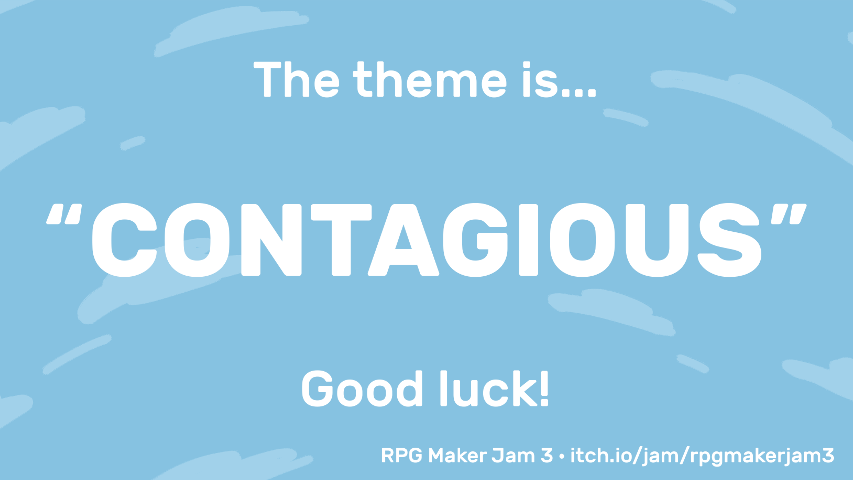 Rules
Use the version of RPG Maker of your choice.
Work alone or in a team. Find a team.
Create a game in 3 days.
Use the core resources, find some on the web, or create your own. You're free!
Tips
Feel free to make any type of game: an RPG, a puzzle game, a narrative game, etc.
Don't be afraid to draw your own art even if you're a programmer. Players will appreciate your personal touch!
The theme is there to spark creativity. Don't be intimidated, do whatever you want with it!
If you have another question, don't be shy and ask us on Discord. :)
After the jam
For 2 weeks, anyone will be able to play games, comment and rank them in various categories!
---

A jam hosted by the french community RPG Maker Alliance.
itch.io / Discord / Twitter / Facebook / Forum / Wiki / YouTube