#procjam is a jam about making stuff that makes other stuff - come and join in this November with a relaxed, friendly jam, free tutorials and art packs to help you get started, and a great community! Find out more at www.procjam.com.

#procjam just has one rule: Make Something That Makes Something. That means we experiment with generative techniques, from rolling dice and picking things from lists, to using the latest ideas in technology to make complex and weird things. But you can enter anything into #procjam! You could make an art piece, a toy, a tool, an experimental prototype, a full videogame (or boardgame!), a meditation aid - anything you can think of!
Whatever you make, let us know what you're up to! Tweet with the hashtag #procjam and don't forget to submit your work to the jam using this page when you're done. Find us on Twitter and our official website!

PROCJAM is designed to help everyone take part. Here are some things you need to know:
You can start early, or finish late. The dates are there really as guidelines to let you know when other people will be jamming. Some people can only work on weekends, some people can only take an evening here or there. Last year I spent four weekends instead of jamming through the official days. Do what works for you - let us know if you need a late submission code.
If you think it's a #procjam entry, it is. Don't worry if it's a game, or if it's really art, or if it's 'proper' procedural generation (that doesn't exist). If you made something and want to share it with us, please submit it!
We love physical entries. We've had paper-and-pen entries before, so don't feel left out if you have a non-digital idea! itch.io will still accept the submission too - send us photographs or printouts!
Every entry has a place here. Some people submit complex works of art that they needed decades of experience to create. Other people submit their very first procedural project here. Our community is friendly and welcoming, and we're excited to see everything that you make!

Every year we release free art packs to help people make beautiful things. Our 2017 art packs - by @cryoclaire242 and @devilsgarage - are now available! You can find them along with our previous art packs, over on our art page!

Brand new for 2017, we're funding four tutorials about generative software, covering topics like music, literature, and cool new techniques like wave form collapse and answer set programming. These tutorials will also be translated into other languages too, thanks to our kind Kickstarter backers! We have two tutorials released so far, with two more to come.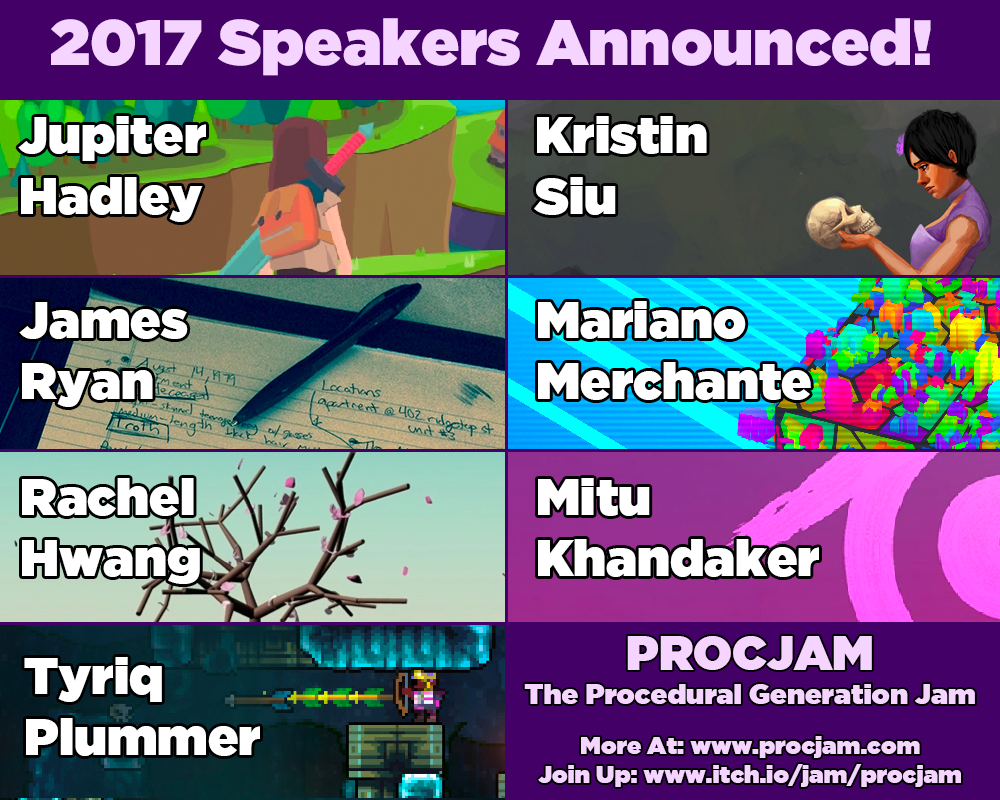 Our 2017 speakers have been announced! Every year we have talks from people in and around the generative community. This year we're not having a live talks day, but we are putting a huge bunch of great talks on YouTube, with a live premiere during the jam. Read more about this year's speakers here, or check out our previous years' talks on YouTube?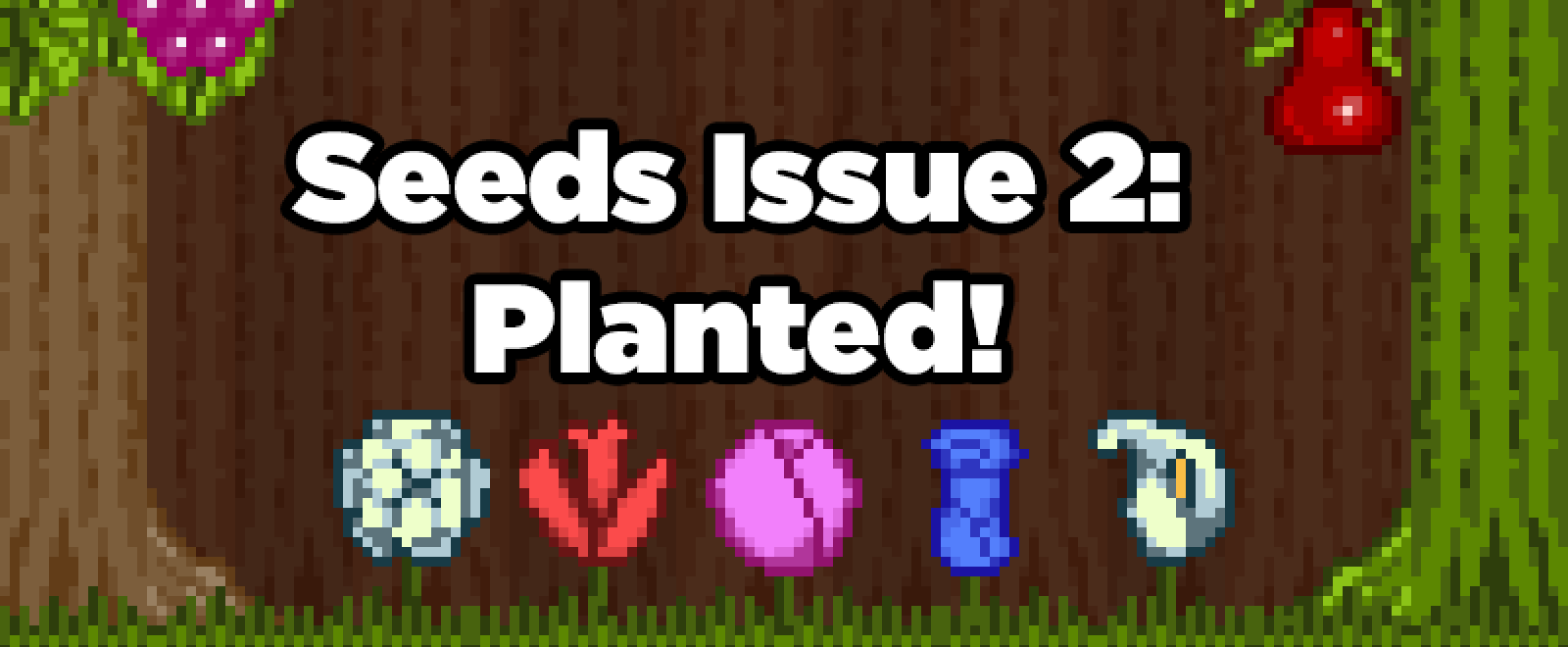 Seeds is the official zine of #procjam! Last year we published over 100 pages of art and writing from community members, and this year we've had loads of submissions ready to go into Issue 2. We'll be releasing it close to the jam! Read Issue 1 here.

While you wait, why not take a peek at PROCJAM 2014, 2015 or 2016?