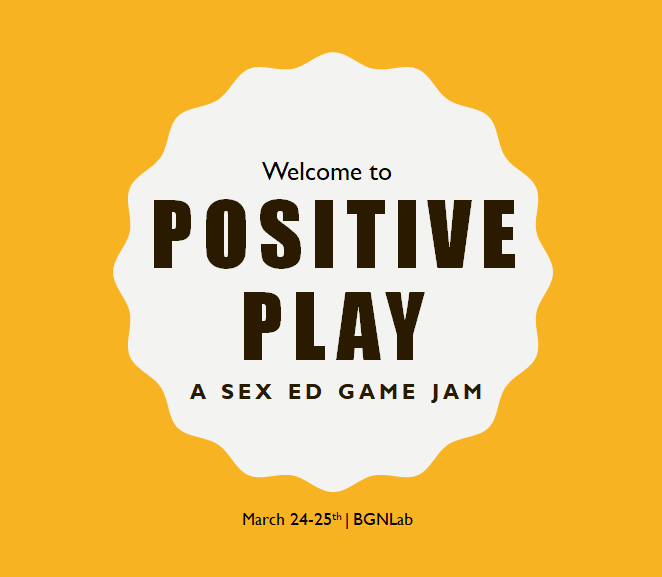 Positive Play brings together aspiring game designers, public health students, sexual health experts, and gender-equity organizations to explore positive depictions of sex and sexuality through games. Participants in this two-day jam (March 24-25th) will work collaboratively to develop games with learning outcomes related to one of the following topics: sex positivity, LGBTQ2S+ inclusivity, consent, and destigmatizing sexually transmitted and bloodborne infections.
Partners
Guest speakers include representatives from Canadian Public Health Association, No More (The Campaign to End Domestic Violence & Sexual Assualt), as well as co-founders of the Advocates for a Student Culture of Consent (ASCC).
Briefing Materials
Resources

Essays, criticism, and scholarship on sex, sexuality, and games.
Game dev assets
ASCC's presentation + additional resources
LGBTQ2S+ Resources
Game archives categorized according to LGBTQ2S+ content.
Games
Examples of games that address sex and sexuality in a positive, provocative, and/or productive way.
Additional Resources