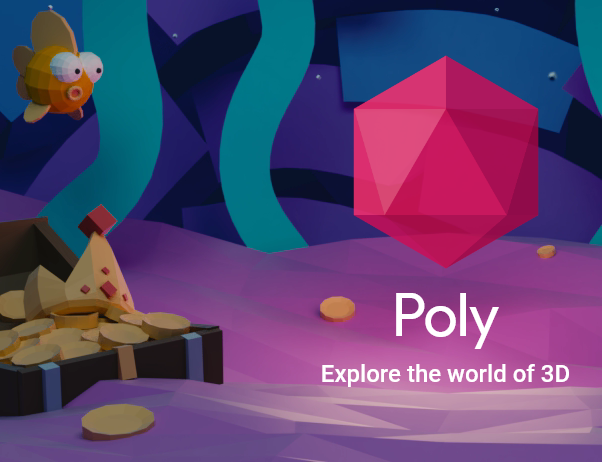 What is PolyJam?

This is not a "low poly" jam, but you're quite welcome to use that style if you like. The name started around an idea that has since evolved. But its a great name, so I'm sticking to it :).

While most jams are still great for personal development, they often require you to develop absolutely everything for your game all in one shot. If you're new to the jam experience, this can be intimidating and even frustrating.
PolyJam attempts to provide a "pure" game development jamming experience, where it is about creating a fun game and not about creating the most amazing art.

With PolyJam, many of the typical limitations are removed. You may use almost any free assets you can get your hands on, including thousands of downloadable 3d assets from hand-picked sites which will be listed on our discord server. Originally, PolyJam was only going to allow assets from Google's poly service, but after consideration we are now open to other asset sources. (If you can offer a good suggestion for asset resources, let us know and it may be added to the resources list.)

Without worrying about your assets, you can focus on coming up with a great game idea, building mechanics and creating a cohesive and fun game experience.
This is a month-long jam providing plenty of time to really plan out and deliver your best (hopefully) without interfering in your regular day-to-day activities... (you know, jobs, school, that sort of thing :)
Seek help and advice on our community discord server and grow as a game developer while you compete.

Who can enter?

Beginner and experienced jammers are 100% welcome. The community element will allow us to help each other to become better devs.

Can I use my own models and music?
Yes, you can definitely make your own assets. If you want to, go right ahead! This jam is about freedom, so you can get your art and sound assets from anywhere. You will be rated on your game design and game play rather than on your ability to create the art.
Can I use ....?

Short answer: Yes, you probably can. If you have the legal rights to use something, then it will be accepted. Naturally, pirated or trademarked assets cannot be allowed. That's the only limitation.

You can use assets from sites like Google Poly (https://poly.google.com).
Same goes for music, SFX and other assets.
You can use any game engine, including UE4, Unity, GameMaker and GoDot among infinite others. You can use the built in "starter" assets if you so desire.
You can grab characters and animations from Mixamo, MakeHuman and other similar tools as well if you like.
A suggested resources list will be provided, but the sky is the limit.
The goal of this jam is not to limit your creativity but to provide open artistic options while still maintaining fair play.

What is the theme of this jam?
For PolyJam you can pick any one of the 3 following themes:

A Flashback to Last Year
Breaking Bad Habits
Save the Cheerleader, Save the World
For this first jam, we would really like to make it so that you will have to develop a game around the theme rather than fitting the theme into a previously dreamed up game.

Participants will be asked to strongly consider the theme when rating your game for the community portion of the vote.

Theme is intended to be the biggest part of the challenge.

How will my game be rated?

Since you will be able to use assets you did not create yourself, art and sound will not be rated. I'm sure you will receive plenty of feedback when people try it out. (Note: If you decide to create your own assets, you will still see how they affected the overall game in the other scores.)

You will be rated on:
Theme - How well does the game incorporate the theme?
Gameplay - Do the controls feel right? Is it intuitive?
Originality - Did the game do something that felt new and exciting (without ruining the overall fun of the game)?
Fun Factor - How much fun did you have playing? Did you want to keep playing? Would you come back and play again? (No seriously, did you put it in a special folder?)
How many people can I work with?

You may participate on your own or in a group of up to 3 people. If you want to work in a team, you are encouraged to build diverse teams so that you can learn from each-other.
I have questions, where can I ask them?

A Discord serverhas been organized, use this link to join. For simplicity, the community forum functionality will not be provided here, you can reach the community via Discord.
Note: More details will be added here over the next several days. Stay tuned.