Cape Town based studio Free Lives is sponsoring a physics jam for all interested South African devs who are keen to explore the basics of physics based game design. We hope this jam encourages more developers to use this feature as we have found our games that use physics to be relatively low budget yet high profit generating IP's. The more people we have in our country that are honing their skills in physics the more opportunities will become available to make a successful game development career possible. It's also a crazy fun way to make games!
We encourage you to join the Make Games SA Discord community to meet and connect with other game makers.
This competition is open to South Africans only and to anyone no matter experience level. Teams can be as big as you want. You're allowed to use whatever tools you like, and use pre-existing code/sounds/art/assets where it helps you. But if you use assets you are required to disclose them. We want to award prizes for the new code and art and sound produced during the jam.
The optional diversifiers for the jam are:

Losing Momentum
That Looks Like It Hurts
Load Bearing
The More You Have The Worse It Is
Ricochet
These are optional diversifiers, in a sense "Physics" is already the theme for this jam, but if you want an extra constraint to narrow your options and inspire you to try something different, please pick one of these. You can pick multiple optional diversifiers if you want to really challenge yourself, but if you already know what you want to make and it doesn't fit with any of the diversifiers you're also welcome to fo that.

Please indicate in your submission your team's experience level (student, hobbyist or professional), if you have a mixed team then please detail the experience levels of the members and the judges will use their discretion. Please also mention whether you would like to be considered for the diversity prize.


1. Competition starts on 20 AUGUST 2021 // 18:00
2. Deadline for entries: 29 AUGUST 2021 // 20:00
3. You may work for all 10 days of the jam, or either both weekends, as we expect many of you will have commitments during the week. (Physics gameplay can be a lot of work to polish, but often the best ideas are very simple, don't get too ambitious!)
4. You can enter as an individual or as a team.
5. Use whichever language, tool or development system you are comfortable in.
6. Your game must contain all files needed for it to run and should not require other bulky systems to be downloaded or installed, exceptions are browser plugins like Flash and self-contained DLLs distributed with the game.
7. While any fixes post-jam will be taken into account, the version submitted at the time of the deadline will be played and judged, so make sure it is PLAYABLE WITHOUT ADDITIONAL INFORMATION NOT CONTAINED IN THE GAME.
8. Competition is open to entry for South African residents.
9. You retain all copyright to your work.
10. The illegal use of copyrighted material will not be tolerated. Do not steal!
11. All risk or liability in case of copyright infringement or other legal issue resides with the entrant, Free Lives takes no responsibility for entered games.
12. The judges' decision is final and no negotiation will be entered into. Free Lives together with guest judges Punches Bears & Juan de la Torre of Devolver Digital will choose the winners. Winners will be announced 17th SEPTEMBER 2021.

Best Physics Games Play
Winners: Elderdash + Kickflip, The Horse
Best Ragdoll Physics
Winners: MONKE + Simian Slam
Technical Achievement
Winner: Time is Money
Diversity Best Physics Game Play
Winner: HOTBUNZ
Student Best Physics Game Play
Winner: Last To Leave
Hobbyist Best Physics Game Play
Winner: Elderdash
Best Visuals
Winners: Physics Practice + Elderdash
Best Sound
Winner: Last To Leave
Best Humour
Winner: Elderdash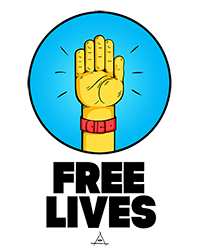 Join the DISCORD community here