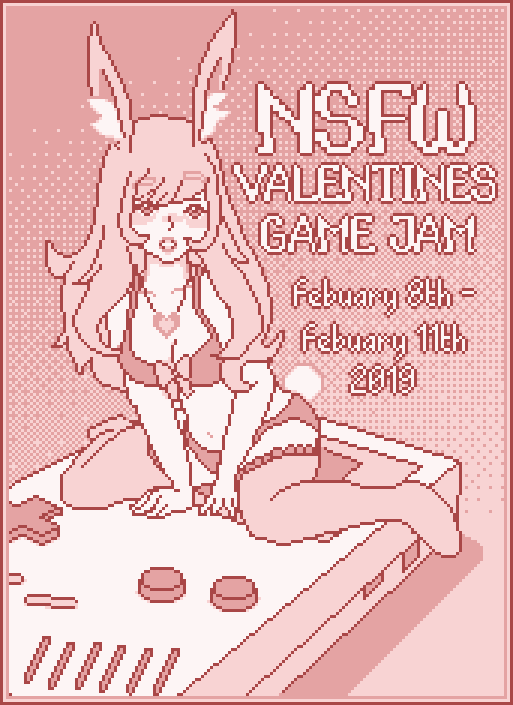 ABOUT
Welcome to the first planned Variety Jam! This jam will be a NSFW game jam that will deal with themes of sex and/or romance. This is my first hosted game jam as well, so any feedback would be appreciated. This jam is for all kinds of developers, and has no limitations in terms of programs or engines.

What is a Variety Jam?
Variety Jams is a new community that's been created to play host to various jams with no connected theme or plans of repeats.
Discord Server

THEME
The secondary theme is: INTIMACY

TEAMS
Find Teams using CrowdForge! These teams will show what jobs are needed and will create a chat place for you to help organize with.
Crowdforge Page

RULES
- Only use assets that you have permission to use.
- Make the game within the time frame given. If you have previous assets or code from before the time, that's okay to use, just don't start on the actual construction of the game until the secondary theme is announced.
- How you deal with the NSFW content is up to you. It doesn't have to be hot scenes, it can be 5 pixels humping if you want!
- Teams are allowed.
- No minors or people who look like children are allowed to take part in sexual acts in your game.
- Minors are not allowed to participate in this jam. Sorry.

PRIZES?
Nothing but glory and having a good time! ; )