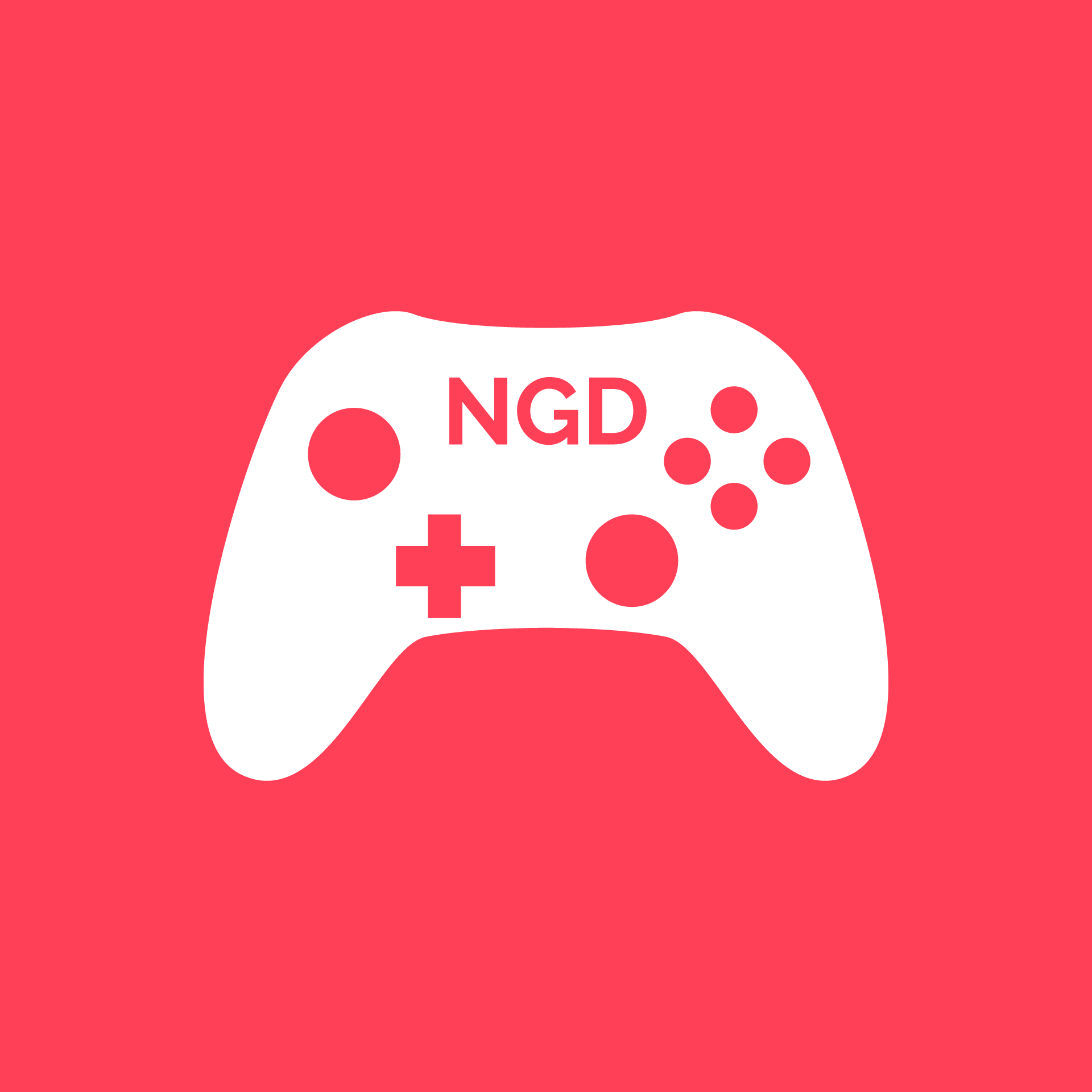 This is the same logo used for the discord server as well!
Welcome to the first ever NGD Game Jam!
This jam is specially designed for both new and existing game developers want to expand upon their knowledge that's required to excel in the industry.
Can I join this jam?

Yes, no matter how experienced you are, what profession you have, how old you are, Heck... you could be a gardener for all I care, as long as you follow the jam rules and have a great time then you can apply!
How do I find other people to collaborate with?

Well, you can go to the community tab and look for people there or you can go to our discord server (Link is below) where we have over 50 members who are more than happy to help you and even collaborate with you! You can probably find plenty of people on social media or on sites like Reddit!
What's the THEME?!?

Well, the theme will be announced at 11am 31st August. Yes, we will announce the theme 1 hour before the jam starts so you and your team will have time to discuss your ideas and plan out the game before you develop. This is a key step in real game studios and it will reduce stress once it starts. The theme will be announced on both here and in the discord server. It may be on the discord server first and you may have to what a few seconds before I update it on here.
What kind of game can I make?

You can make nearly any game, 2D,3D,Text based, Card, board etc except from Sports Games. So let your creativity run free!!
The jam's rules:
You can use art assets that you have acquired from sites and marketplaces like Unity Asset Store, Unreal Marketplace and opengameart.org, also Kenny Assets!
Note: this may change before the jam so bear that in mind.
You can work in teams of how many people you would like!!
You need to credit all the creators of the assets within your game, no matter if they say its not required. This is a place to help people excel in the games industry and by crediting them, will help spread the word about their work.
The game has to be created in the jam's time frame.
Please dm me on Discord if you have a late submission
If you are late for the jam more then once, you are a goat 🐐!!
That's it!
General Help :
Since this is a jam aimed at new game devs, I am going to provide some examples of tools, software and tutorials that will help you with game development.
| | | | |
| --- | --- | --- | --- |
| Game Engines | Unity(3D,2D) | Twine/Quest(Text) | Godot(2D, 3D) |
| 2D Art | Adobe Photoshop(Paid) | Krita(Free) | Gimp(Free) |
| 3D Art | Maya(Paid) | Blender3D(free) | 3DS Max(Paid) |
| Audio | FL Studio(Paid) | LMMS(Free) | Audacity(Free) |
I hope you have fun during the jam because that's what Its all about!
Join our discord server!
Note: Jams are about having fun and making a game, no matter the quality. Please don't take this jam too seriously as you may become sleep-deprived and be in a bit of a sad state. Its best to work with friends so do so. Thx!