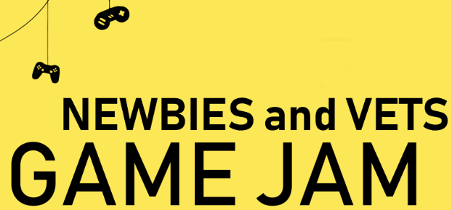 48 Hour Game Jam hosted by USC's Makers of Entertaining Games Association (MEGA).
Runs from Friday October 25, 6:20PM to October 27th, 6:20PM (PST).
Theme: Boundless
Entries:
Participants must have signed up in person at the event on Friday.
Submission Requirements:
Submissions must be submitted via itch.io before 6:20PM on Sunday - we recommend you submit on the early side in case you encounter trouble.
At bare minimum the game should be able to run on Windows, but as long as it can be showcased in person on the computer you're presenting from, it should be fine.
Judging:

At the end of the jam, awards will be given to these categories:
Gameplay: How interesting were the mechanics used in the game/how well were they implemented?
Art: How good/fitting was the art style for the game/theme?
Narrative: What games had the strongest narrative/tone (funny? emotional? could be anything)
Audio: How good/fitting was the music/sound design in the game?
Overall: What game had the strongest overall showing?
Voting:
The categories will be voted on in person after the game showcase. All participants will be able to vote on which game they think fits best for each category. More details to be given on-site.