Build a game in real-world New York City!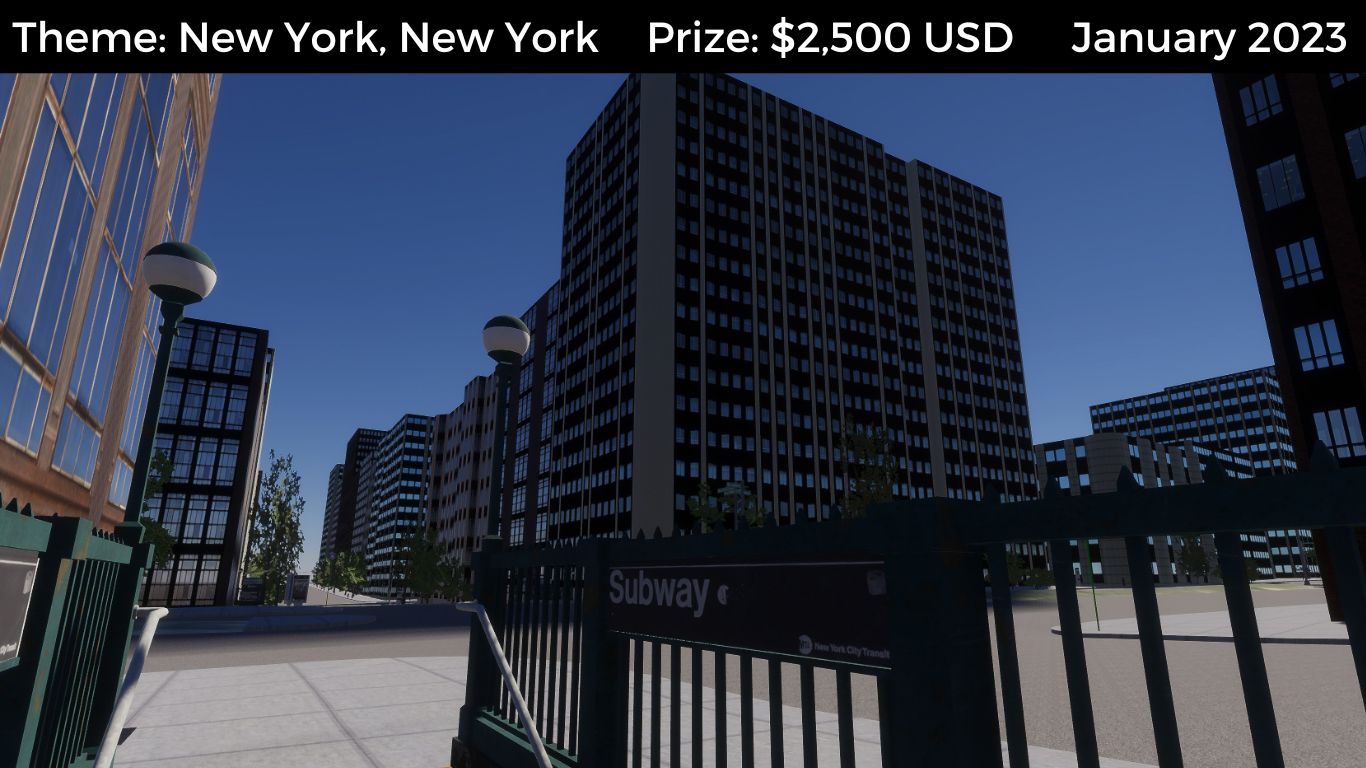 Game Jam NYC is a game jam where participants create games using real NYC buildings, streets, and terrain. We provide the customizable game-ready environments, you build the game! We're awarding $2500 to the best game overall, rated by gameplay, visuals, creativity, and use of the theme.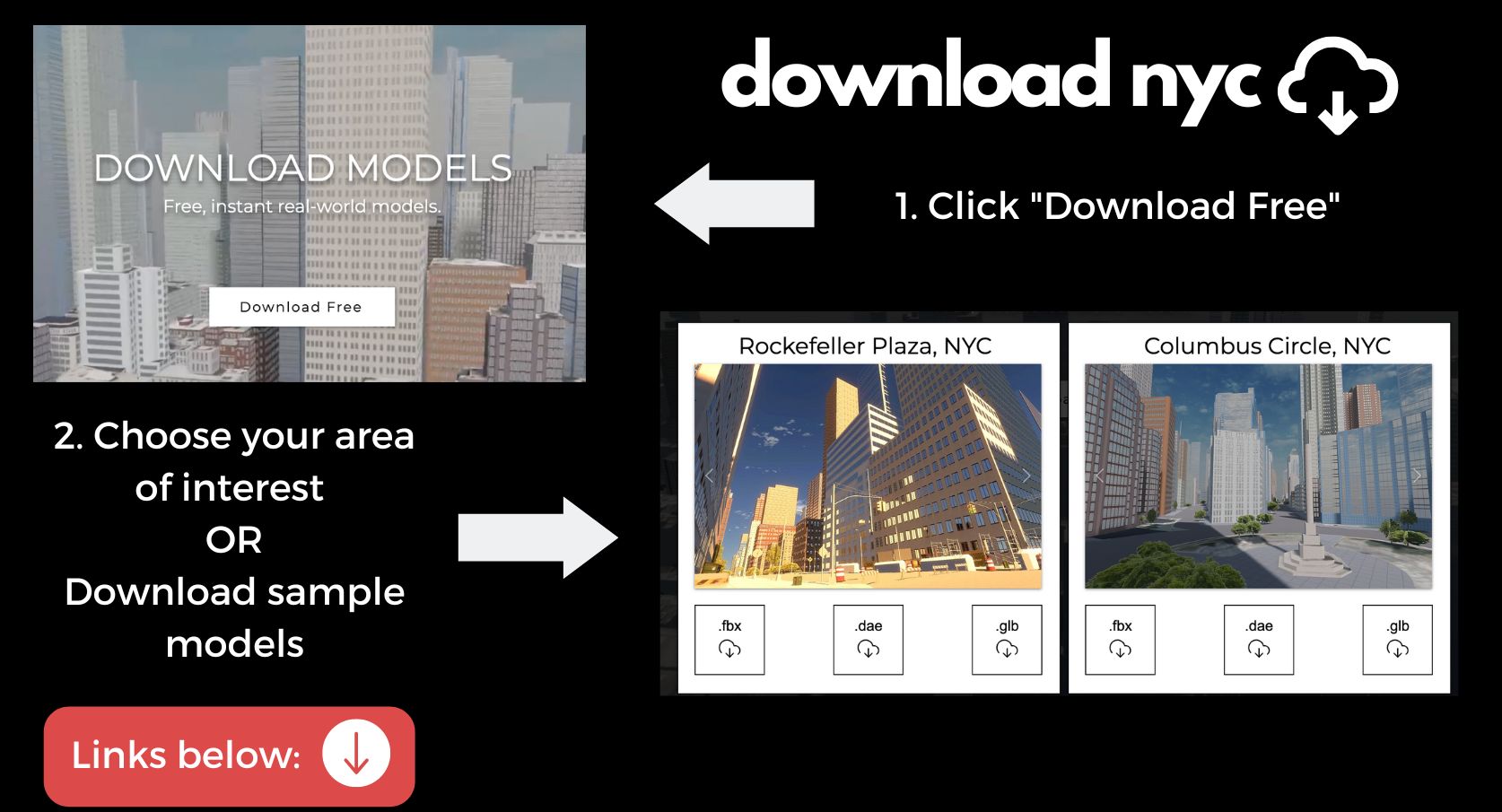 Get Models HERE!
Choose your own section of New York or download one of our sample models.
Unity Asset: Rockefeller Center Unity Asset: Columbus Circle

Rules:
Must feature Geopipe NYC models
To be eligible for the cash prizes, you must have Paypal, Venmo, or some other way for us to get our money to you. You must also supply a Discord account or email so we can contact you.
You may work alone or in teams- there is no size limit. Teams are responsible for dividing the cash prize amongst themselves.
Your submission should reflect original work–no plagiarism. You may use premade assets as long as you credit the assets used in the description of your submission page.
Contest entries related to the topics below do not fit our brand values and will not be approved for publication: 

Direct political affiliations and political symbols, campaigns, or movements 
Sex, nudity, drugs, or smoking 
Swearing or profanity 
Blood, horror, terrorism or torture 
Shooting humans or cruelty to animals
Racism, bullying, or other bigoted behavior/content

Entries should not contain copies or references to any existing third-party work or creation or infringements of any third-party intellectual property right without appropriate credit.
You must be at least 13 years of age to participate and enter.  Local laws apply. No purchase necessary. Void where prohibited.
Geopipe employees and their immediate family or household members are not eligible to win the contest. Geopipe will determine eligibility at its sole discretion.
By entering the game jam, you also grant Geopipe permission to use screenshots, videos, and the name of your entry for marketing purposes.