ASSET SUBMISSIONS ARE NOW CLOSED!
This is a weeklong jam where you can only use the assets provided without making more!
Each participant must send me at least 1 asset or more, These can be anything from:
Models (FBX) (A fully rigged character with animations (this counts as one thing), a hat, a toaster, a leg, etc)
Sounds (WAV)
Musics (MP3) (loopable if able)
Images (PNG) (picture, icons, sprites, etc)
Fonts (TTF or OTF)
Its fine if you didnt make the asset yourself, just make sure its Royalty Free (and let me know where you got it from)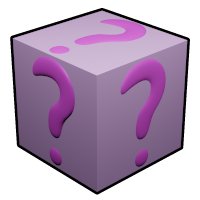 RULES
You have a WEEK to make a little game with these assets without making more.
You arent required to use ALL the assets.
You may use any engine of your choice.
Project itself must use a Minimum of 5 assets provided.
Teaming up is allowed!
You may use your own custom made shaders and effects.
Editing the asset (changing color, turning a model into a 2D image, etc) is allowed!
THEME: Start With Nothing NONE
TLDR: You give me atleast 1 asset or more, it can be anything from a model, a sound effect, music or a picture. I then collect all the assets and put it in a big ZIP for everyone to use for their project
ASSETS COLLECTED: 286
MODELS: 28
SOUNDS: 79
MUSICS: 27
IMAGES: 137
FONTS: 15