Welcome to Mini Jam 8th edition Fantasy!

Mini jam is an open studio game jam for independent game developers.
(that means you can use any game engine you want!)
yey (◕ω◕)
This jam's theme is fantasy.
You will be given a set of limitations for your game.
The limitations will be announced when the jam begins.
Thanks to our partner, Bit-Studio, we can now give the winner of Mini Jam 7th edition a prize!!! The winner will get an article on Bit-Studio.com!

Don't be a jerk
Keep game content PG 13 or lower
Make sure that all assets used you either own, or have permission to use
No swearing
You cant upload your game to more than one game jam
Make sure that you follow the limitations given
Have fun
! Any games that don't follow the given rules will be removed !
The limitation is for your game to take place in only 1 room.

Click here to join the mini jam discord server.
All events will be posted on the discord server, so be sure to join.

Crowd Forge is a place were you can find partners for various open-source projects.
Click here, to go to the crowd forge site.
No seriously, use crowd forge if your going to have a team in Mini Jam!

Bit-Studio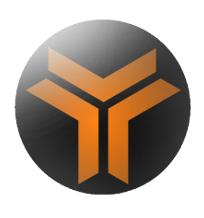 Bit-Studio is a french website that presents every Thursday a new promising computer project made by enthusiasts.
The goal is to help young developers to publicize their works and for visitors to discover real gems.

Q: What is this game jam you speak of?
A: A game jam is a competition in which you, and or, a team of people make a game within a specified time limit.
Q: Do I have to follow the theme?
A: It is advised.
Q: Can I work in a team, and if so how big can my team be?
A: Teams are allowed, and there is no limit to the size of your team.
Q: Can I start working on my game before the jam starts?
A: Brainstorming and related are allowed, but physically starting to build your game before the jam starts, is not allowed.
Q: Can i submit my game in another game jam?
A: Submitting your game to another jam is not allowed. Furthermore, we will remove any games made before the jam started.
Q: Should I do this game jam?
A: Yes, yes you should.