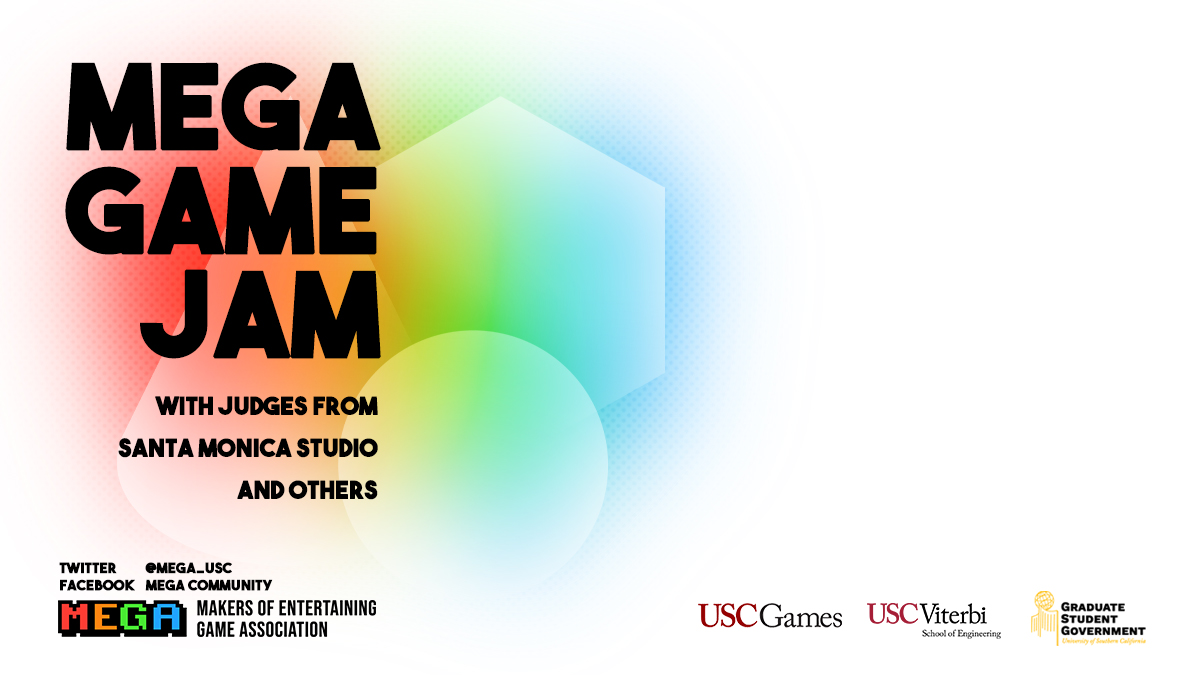 48 Hour Game Jam hosted by USC's Makers of Entertaining Games Association (MEGA).
Runs from Friday February 28th, 6PM to March 1st, 5PM (PST).
Theme
You're not supposed to be here
Rules
Entries
Participants must have signed up in person at the event on Friday.
Team Composition
Team size cannot exceed 6. New members can still join mid-jam as long as the team size limit is met. In violating this rule, the team will not be considered for awards.
Originality
All submissions must be original. Refrain from copying an existing game's mechanics/art. Inspiration/parody is fine, but stay reasonable.
All art assets have to be produced during the game jam. Base materials/models/textures are allowed.
Games must be appropriate to be shown to fellow gamers - no offensive, hateful content is allowed.
Submission
Games should be submitted before the deadline. We will only extend the deadline for those with technical difficulties
Awards
There are 5 awards:
Best Art, Best Narrative, Best Game Design, Best Audio, Best Overall
Judges from Santa Monica Studio and Riot Games will be attending the Closing Ceremony and will vote for all awards except Best Overall.
The Best Overall award will be voted by everyone after the game showcase. All participants will be able to vote on which game they think fits best for each category. More details to be given on-site.