WELCOME TO THE MURDLE.COM MAKE-A-MYSTERY JAM!
I am G. T. Karber, a Hollywood mystery writer.
Earlier this year, I made a murder-mystery game called Murdle that is now going to be a book series from St. Martin's Press.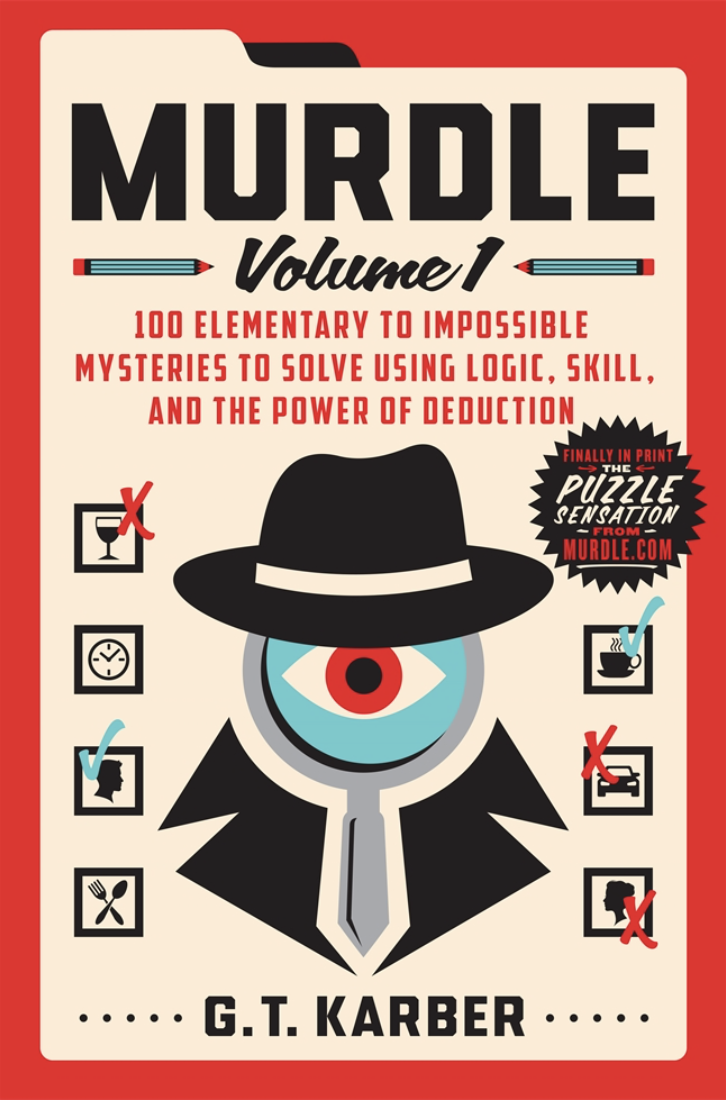 Here is a copy of the first book in the series --
you can pre-order it today!
Making a murder mystery game was one of the best things I did in 2022, so I wanted to encourage other people to do the same. Hence the Make-a-Mystery Jam.
Here is the challenge: you have until the end of 2022 to finish and release a mystery game. Any medium, any format -- you can start from scratch or finish a project you've been working on for years.
To help you with this challenge, I've set up a space on our Discord and I've worked the phones to put together an incredible list of prizes!
Do you have what it takes to complete this challenge? I believe absolutely everyone can make a mystery game, and I hope that you will. I'm excited to see what everyone can create.
Sincerely,
G. T. Karber
P.S. Here's all the information:
EARLY BIRD PRIZES
Foulplay Games, a women-owned murder mystery company from Seattle, has offered a murder-mystery party game to the first 5 games that are submitted to the Make-a-Mystery Jam!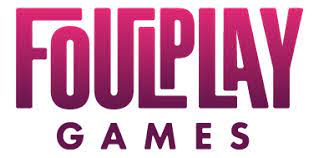 Worm Club has offered two keys for Frog Detective 1 and 2. They're going to go to the BEST HELPER: a person who distinguishes themselves by helping your fellow gamedevs in our Discord and on itch.io, because making games requires a community.
CATEGORY PRIZES
BEST OFFLINE GAME. Murder-mystery subscription-box maker Hunt-a-Killer has donated a copy of Death at the Dive Bar and Body on the Boardwalk to be given to the best game that you don't play in front of a computer.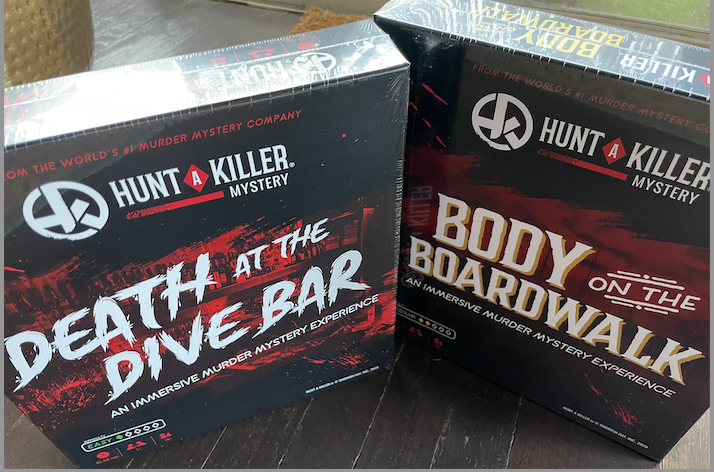 BEST TEXT GAME. St. Martin's Press has donated this hefty stack of mystery books! This is an amazing haul, and it's all going to go to the creator of the best text game (this includes short stories, too).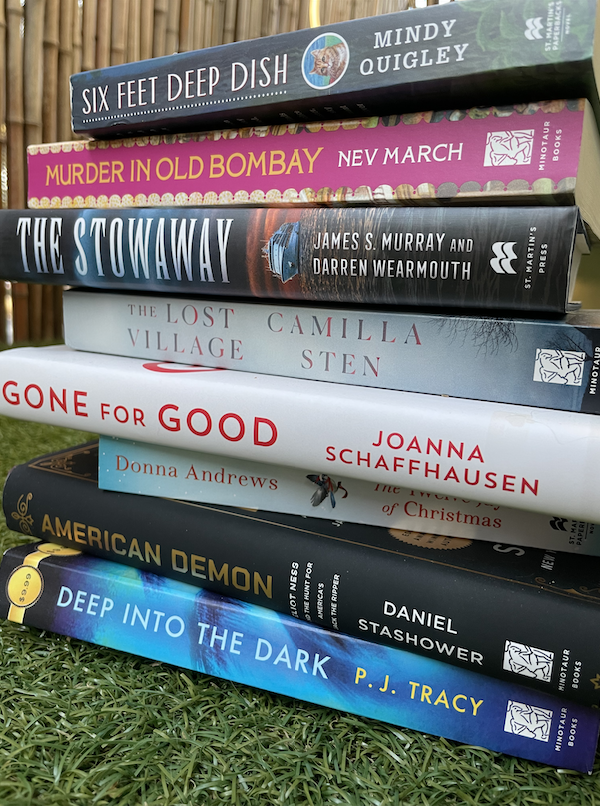 BEST MINIGAME. I am going to donate a pre-order of Murdle: Volume 1 to my favorite minigame, defined (roughly!) as a game that should be played in less than ten minutes. This one isn't going to be subject to the votes. I'm just going to hand them out.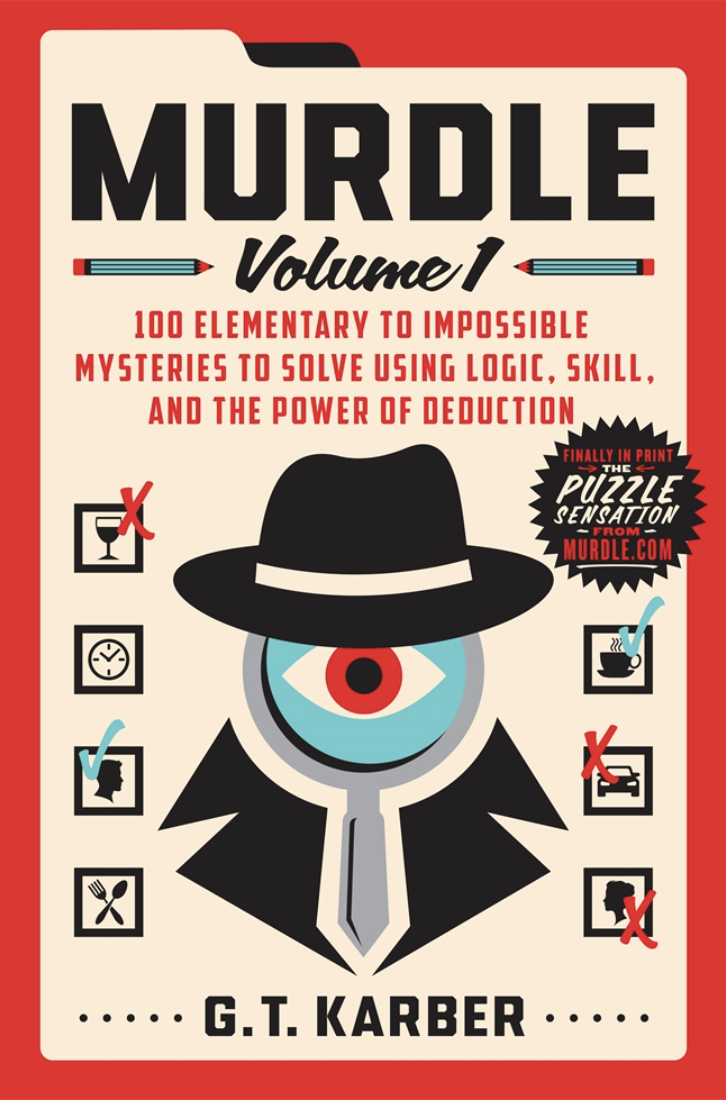 GRAND PRIZE
And finally, the game game that receives the highest rating from the other entrants as well as a panel of expert and celebrity judges will receive the Murdle.com Best Game Award:
$250!
In addition to all of this, we're going to be announcing more prizes as the month goes on. If you would like to donate a prize of your own, reach out to me via email at webmaster (at) gtkmysteries (dot) com and I will add your prize to the list!
WHY A WHOLE MONTH?
I've had a lot of fun doing short quick game-jams in the past, but I think that there are a couple of major downsides.
If you're busy that week, you can't participate!
It encourages crunch as a practice.
The games are -- quite obviously! -- pretty rushed.
With a month, I think the game jam will be more accessible to people, will allow them to make a full game they are proud of! In addition, if you've been working on a game off and on for years -- use this as an excuse to finish it and submit it!
I know that most game jams require you to make the entire game during the duration, but I firmly believe that the hardest part of mysteries is the ending. No matter how much of a head start you have, finishing is always the hardest!
I want to encourage people to finally dig up that old prototype and expand it into a full game, because I honestly believe that's the hardest part of game development, and I want to give everyone with a project they might never finish a challenge to finish it before 2023, and start the new year with a new game.
Selfishly, I really love mystery games, and I want people to finish good ones!
WHAT KINDS OF GAMES ARE ALLOWED?
As long as its a mystery, any kind, including--
browser games
text-based games
board games people can print out and play
rules for a party game
puzzles
one-page RPGs
short stories even! (so long as its a fairplay whodunits)
The only requirements are that it's a mystery that people can play!
WHAT IF I'VE NEVER MADE A GAME BEFORE?
This would be a great first one to try! You have a whole month to make it, a very supportive group of co-creators, and a genre that allows for code-lite experiences!
1. Start small! Don't try to make an MMORPG. Consider making a board game, or a social party game, or even writing a short story. The one trick I've learned to game development is practice.
2. Try making a text-based game with Twine! Twine is a great tool for writing interactive narratives, and it's easy to learn!
3. Iterate! Make your game as simply and as crudely as possible, and then improve it. Don't try to make the title screen so perfect you don't have time for the rest of the game.
4. TEST! TEST TEST! There is nothing more important than testing. Let people play it and tell you their thoughts or -- even better! -- watch people play it without explaining anything to them. You will learn so much about what is intuitive and what is not.
5. Ask question in The Detective Club Discord!
6. Tweet me your questions. I love to help new gamedevs.
WHAT IF I'VE NEVER MADE A MYSTERY GAME BEFORE?
Here are a few tips, based on hundreds of murder mysteries, articles, and more:
1. Make sure you know whodunit before you write the rest of it! GK Chesterton once wrote, "The essence of a mystery tale is that we are suddenly confronted with a truth which we have never suspected and yet can see to be true. " You need to know the answer to figure out what clues to plant. Think about what that suspect being the killer means for the rest of the story, and write about that.
2. Write compelling characters. The case and the clues will be much more interesting if the characters are compelling. Give them unique wants and fears and see how they come alive! Make sure your killer has a good motive that people can understand.
3. An old tip: For maximum effect, the killer should either be someone we have never suspected at all (with a motive we did not suspect, but which makes complete sense) -- or the most obvious suspect who we thought had been completely exonerated.
4. Don't hide your clues! Show us the clues, but not what they mean. If the whole mystery turns upon some statement or some clue that someone made, it shouldn't be something that the player barely remembers! It should be something that they clearly remember, but misunderstood or misinterpreted.
5. Explain all the red herrings! Don't leave loose ends. The sign of a good mystery is that everything is tied up. Explain any mysterious phone calls or footprints left behind. The success of a murder mystery is not in the mystery but in the resolution!
WHO GETS TO VOTE ON THE AWARD?
Everyone who submits a game gets one vote! In addition, I am hoping to get some expert judges to cast votes, as well. Those will be announced during the month!
The games will be ranked by the average of the ratings of their SUSPECTS, TWISTS, and RESOLUTION, so there are no extra points for any particular medium, only for fulfilling the expectations of the mystery genre!
The highest rated games in each category will receive their respective category awards, except for Best Minigame, which will chosen by me (G. T. Karber). In the event that an Offline Game, Text-Game/Visual Novel, or Minigame wins the Grand Prize, they cannot always win their respective categories, and another game will be selected.
WHEN DO WE START?
Submissions are open on December 1 and they close when its 2023 in Pacific Standard Time.
Will you accept this challenge?!