WELCOME TO THE MAKE-A-LEVEL LEAP DAY (February 2020) JAM!




I finally got the server going!!! https://discord.gg/VqphcvT




Celebrate LEAP DAY 2020 with this fun and focused jam of one (extended week) to create ONE single (aWeSoMe) level!!! Why you ask? So you can put all of your creative/constructive energy into one perfect stage (level building can be a surprisingly daunting task)! This is just for fun and mostly to improve level designing skills! It will be publicly ranked and you might win some fun prizes too!




INCONGRUOUS!
Whoa, that word looks weird in all-caps... but anyway, the theme is "incongruous" (and a great vocabulary word, too!) Basically, something that is out of place, doesn't quite fit, or not in harmony! A popular saying associated with this could be "[something] sticks out like a sore thumb!" For example Leap Day is incongruous with the rest of days of the year (well, that's a bit of a stretch, I suppose!) Or wearing a swimsuit on the ski slopes! Feel free to interpret this in any way you see fit for your level! Remember the theme is mostly for suggestion to get your ideas flowing!

Here's an incongruous image: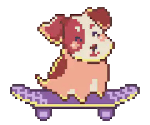 (A puppy riding a skateboard)




The rules are simple: use any game development engine of your choice but it must be a PLATFORMER and you should make only ONE level (stage). Work solo or in a team, standard jam rules apply (you must start when the jam begins, make sure you own the rights to assets or have appropriate rights of usage) However, since it is a casual jam and the main focus is the actual level you can use a basic platformer template as a basis. But you have to make the layout of the level! One level to rule them all!!! ;)



THEME - How well does your level implement/interpret the theme?
LAYOUT - The most important part of any platformer level is layout! How well designed is your level; how smoothly does it play?
OBSTACLES - Similar to layout, but how well placed is everything that keeps you from beating the level, spikes, enemies, traps, etc.
GRAPHICS - Graphics are not only to look good but also to gauge movement, speed and how close to the ledge you can get!
MUSIC/SFX - Every good level needs a catchy song loop that you have to hear over and over and over again ;) Also, jump sounds!!!
CONTROLS - Everyone knows that all platformers need to have good controls, how well do your controls stack up?
DIFFICULTY - How hard is your level? Or perhaps too easy? To find a perfect balance is truly an art of making levels!
OVERALL - This is the main category! How good is your level overall?



1st PLACE - $100 + Kenney Game Assets (Kenney Game Assets 3 & Kenney Character Assets) + Special Prize!
2nd PLACE - $70 + Kenney Game Assets (Kenney Game Assets 3) + Special Prize!
3rd PLACE - $30 + Kenney Game Assets (Kenney Character Assets) + Special Prize!


A VERY SPECIAL THANKS TO KENNEY GAME ASSETS!!!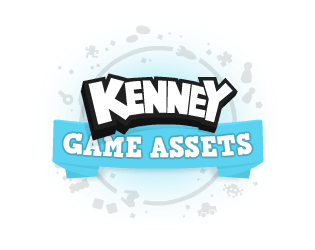 COVER/BANNER ART BY: The incredible Kenney!!!