Legacy Jam is an analog RPG jam exploring ideas of succession, consequence and time. Submissions are due on June 22nd!
Whether it's transitioning between Ages in Dialect, time passing in Kingdom or downtime & entanglements in Blades in the Dark, mechanically exploring the consequences of 'time passing' is an exciting and potentially under-utilised tool in analog RPGs. What changes, what doesn't, how actions affect the world and its inhabitants - all these questions are narrative gold!
Additionally, time often highlights the passing of generations, and the inheritance of traits, assets and expectations. Masks does a great job of having its characters feel the weight of previous generations, and several playbooks explicitly focus on concepts of legacy and mentorship.
As the seasons roll on, let's make some short games that explore the different consequences of time passing.
Rules & Guidance
Create a complete, short analog RPG (tabletop, larp).
'Short' is probably 2-10 pages of text & images, though legibility & accessibility are ultimately more important than page count here.
The game should stand alone (as opposed to a supplement for an existing game), but hacks of existing systems are encouraged.
Most of the work for your game should be done within the 3-week period of the jam, but feel free to pick up languishing designs you might have to use them as a starting point!
Your game must explore ideas inspired by legacy.
This could include; inheritance, succession & bloodlines but also; consequence, aftermath and repercussions.
Core to both of these interpretations is the passing of time.
These suggestions are not prescriptive! You do you.
Be mindful (and critical) of how you represent systems of power and those they oppress, especially if lineage and inherited privilege are featured.
Hate speech is not permitted in jam submissions, in any form. Don't use, promote, or normalise language that intends harm based on the rights and respect of physical and mental ability as well as racial, cultural, national, gender, and sexual backgrounds. (edited from the itch.io TTRPG forum Code of Conduct, the wise words of @DC).
Beyond that, if anyone has a resource that they think would be useful reading for this topic, hit me up.
Look after yourself!
If this jam is making you feel anxious or burned out, let me know. I'm happy to permit late submissions.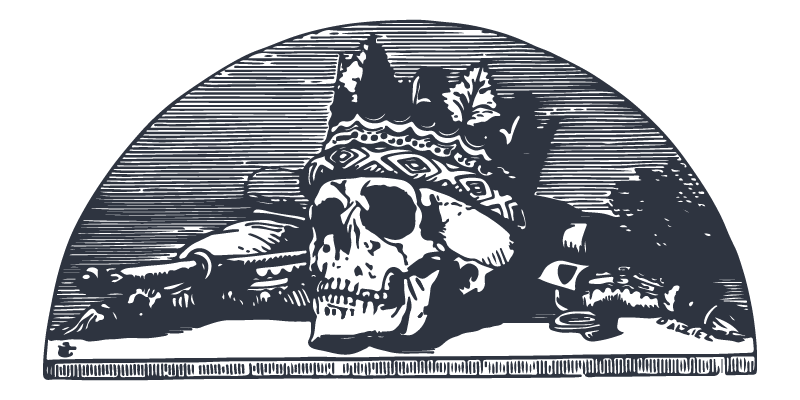 This jam is organised by Jack (@mouseholepress / mouseholepress.itch.io). Feel free to contact me with questions or comments!