Welcome to the 2018 Indie Game Maker Contest!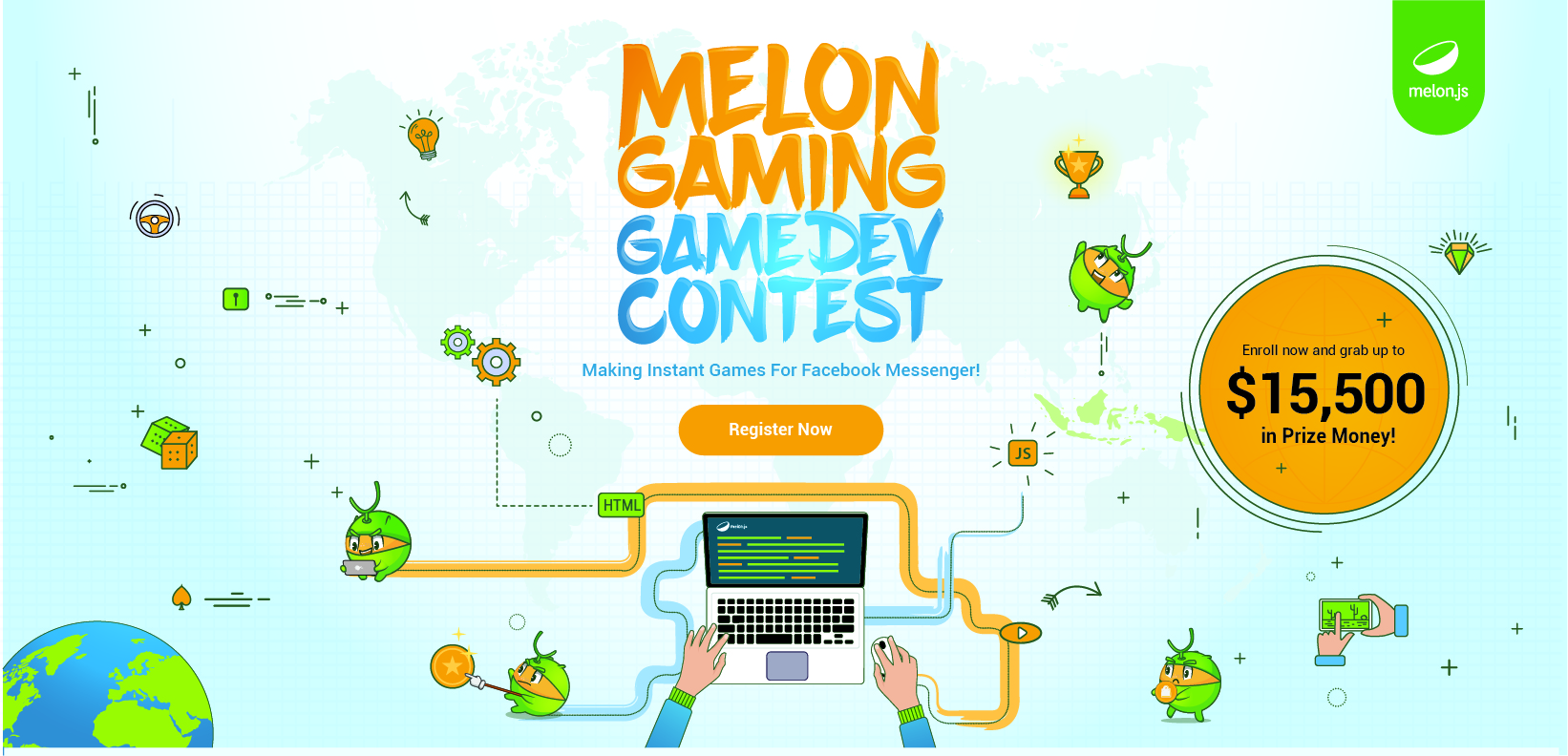 Melon Gaming GameDev contest is a competition where all game enthusiast develop a game by using melonJS engine to be deployed to Facebook Instant Games.
The event will be held virtually and we aim to reach all of the game developers around the world to join this prestigious contest.
In order to be officially registered to our competition, we would like you to please register yourself in our official website here : http://melongaming.com/en/GamedevContest
(Your registration on this website won't be counted)
PRIZES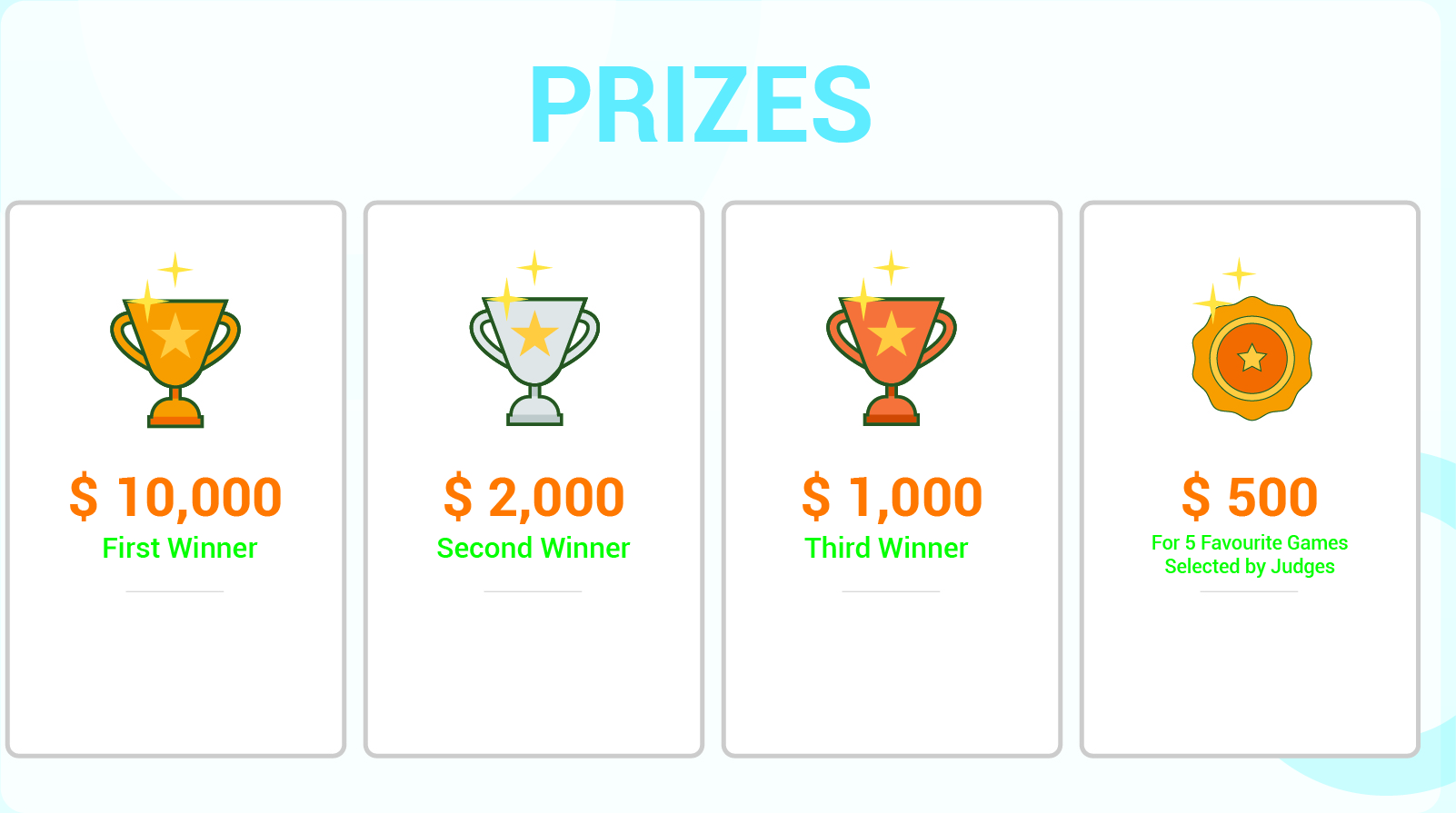 The most important goal of the Melon Gaming GameDev Contest is to make your dream games, and what better motivating factor than a large cash prize? This year we're giving out the prizes to the following:
1st Prize : $ 10,000
2nd Prize : $ 2,000
3rd Prize : $ 1,000
5 Selected games : $ 500
More details to follow click HERE.
RULES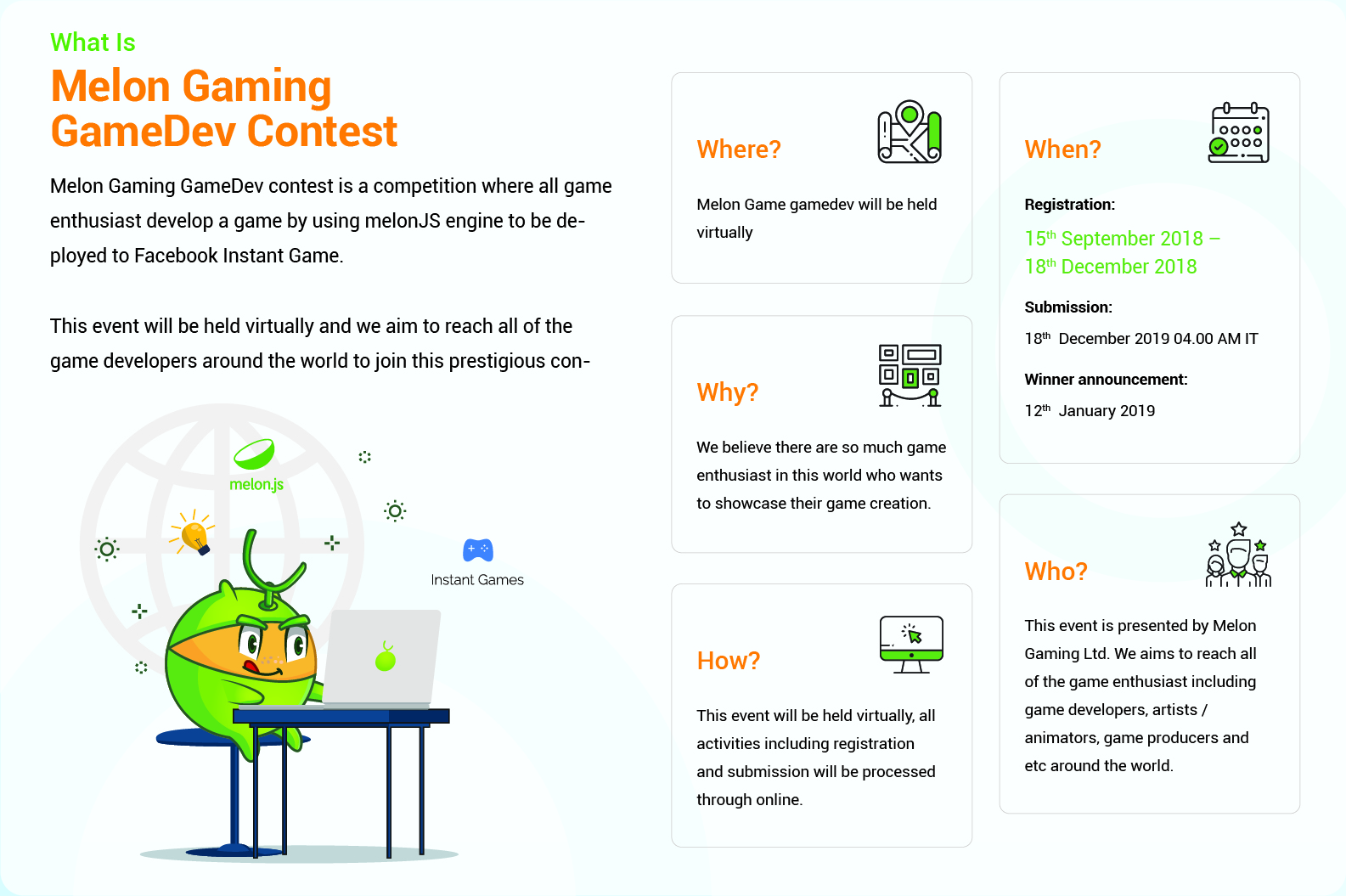 Before you open up the map editor and place that first event, make sure to read through the Contest Rules HERE!
The Rules page includes all the information you'll need to make sure you meet the contest requirements. Breaking the rules can lead to penalties, or even disqualification, so make sure to view them before getting started. It also includes Prize Conditions and Legal

COMMUNITY

Are you looking for a place to share progress on your project, recruit talent for your team, offer up your skills, or simply just get motivated? Then make sure to join the official Melon Gaming Maker forums and get involved! We've even setup a subforum exclusively to discuss the 2018 IGMC!
CLICK HERE TO JOIN THE FORUMS!
The purpose of Melon Gaming GameDev Contest is to gather all of the game enthusiasts around the world to develop games by using the MelonJS engine and published to Facebook Messenger instant games platform. we encourage the game enthusiast to pour the ideas and creativity to be the worldwide champions!