Health Hero Game Jam! 😀

Main Rules 🎯
Overview
More details about the Game Jam that starts this Friday and runs for 1-week:
Video Message from CEO , Video Message from our Community Leader about the Game Jam, tell your friends for prizes! Referral Giveaway

Who can enter?
This is an online game jam, so anyone, from anywhere, ages 18 or older, can enter the jam. (Those younger can take part, as long as a parent or guardian uploads the game).
You can work alone or in teams. There is no limit on the number of people per team and people can be in multiple teams.
What are the prizes?
*All game developers that submit a game will receive a free telehealth plan for you & your family Ex. https://telehealth.gohealthhero.com/ (US only)
🏆 1ST PLACE
$1,000 in your preferred currency
2 Rare Go!Bots/virtual metaverse land
Access to Go! Labs
Health Hero SWAG Box
Automatic entry for $HLTHY waitlist*
1 Vote for judging on all of our future Game Jams
🥈 2ND PLACE
$500 in your preferred currency

1 Common Go!Bots/virtual metaverse land
Access to Go! Labs (access/influence new features & product roadmap)
Automatic entry for $HLTHY waitlist*

1 Vote for judging on all of our future Game Jams

🥉 3RD PLACE
$250 in your preferred currency

1 Common Go!Bots/virtual metaverse land
Access to Go! Labs (access/influence new features & product roadmap)
Automatic entry for $HLTHY waitlist*

1 Vote for judging on all of our future game Jams

*$HLTHY is Health Hero's utility token that will be launched soon. More info: https://whitepaper.gohealthhero.com

When does the jam begin and end?
Health Hero Game Jam begins on June 24th at 12:00AM UTC. The jam ends on June 27th at 11:59PM UTC.
What's the theme?
The theme is health and a healthy metaverse. Create games powered by our game API using steps or activities to power the game action. For this Game Jam, you will be using our NFTs, but know that you do not need to have any prior experience with blockchain to be able to participate.
What would health-powered well-being & fitness ~versions of these popular games look like?
Street Fighter II (i.e Sleep Fighter II)
Mario Kart (i.e. Go!Karts)
Clash of Titans
Pac-Man
Legend of Zelda
Techmo Bowl
Fortnite
Sonic the Hedgehog
Farmville
Super Mario, Mega Man, Metroid
Top hyper-casual mobile games, etc...
Must use our Unity package here
Kick-off meeting here:
Package tutorial here: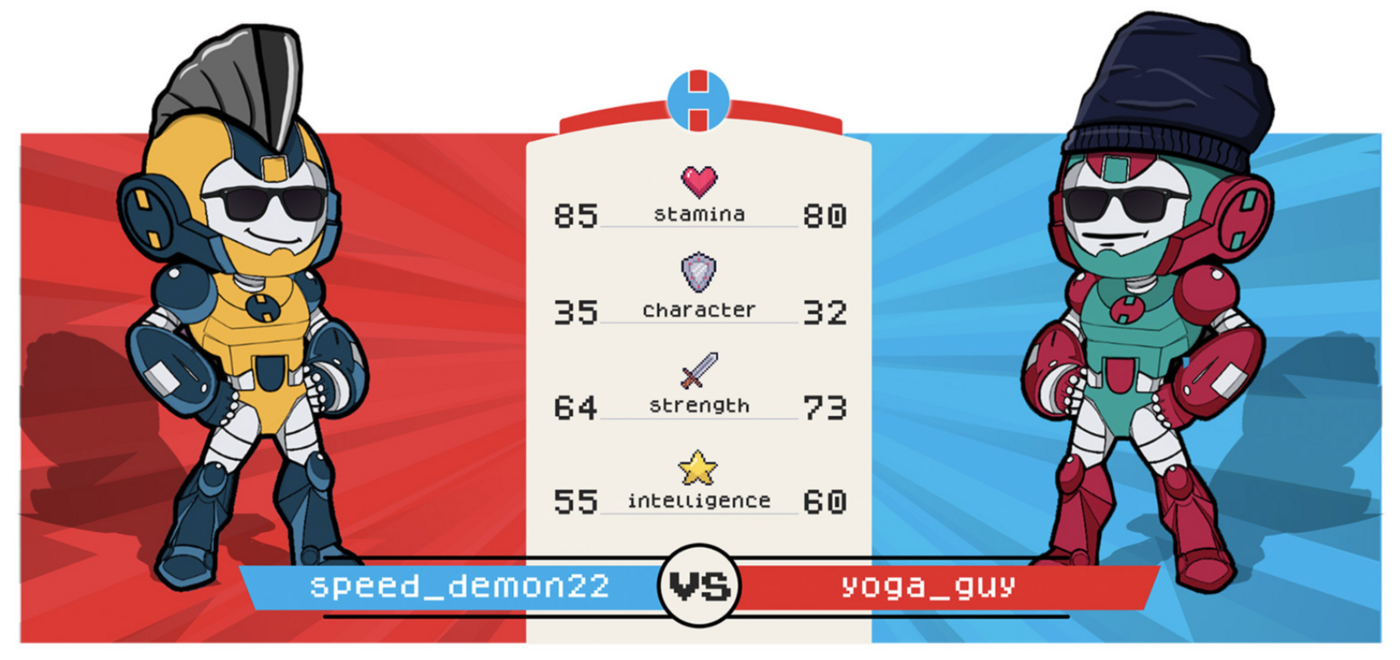 What can I make my game in?
You can use any technology stack, however, you must use our Unity package. The file must run on any browser and doesn't require any additional software. The game should be developed during the jam, but you may use some pre-existing code and can use whatever art and audio assets you have the legal right to use.
Is there a Discord I can join or how should I reach out for questions or assistance?
Yes! https://discord.gg/gohealthhero is our Community Server and you will be invited to a private Game Jam channel where all communications and support will be handled. You can also use the community section on the Game Jam to submit your questions.
Who will judge the games?
Games will be judged internally by the Health Hero team.
What are the judging criteria?
Games will be judged based on different elements such as technology stack used, design, utility, usability, gameplay, theme, and code excellence. Each area will have a total of 10 points in rating and the cumulative rating will be used to select the winners. Ties will be re-judged internally among the judges and a final winner will be selected. No ties will happen and 3 top submissions will win the prizes.
What happens after I submit my mini-game?
In this event, you get to make a game that focuses on the core gameplay loop around the Health Hero Game API. After submission, your game gets rated by the judges and winners will be announced on our Discord community and Twitter and will be contacted via email or Discord to request additional information for delivery of prizes.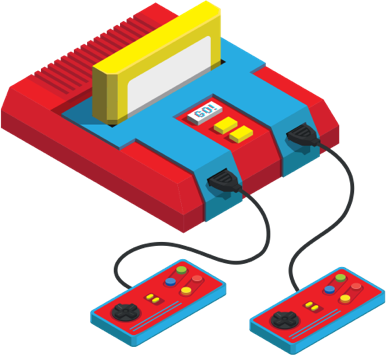 FAQ(s) cont...
How much $HLTHY would I get? What's a waitlist?

1,000 $HLTHY. The waitlist is a list we are collecting where the users interested will have access to an airdrop of $HLTHY before anyone else. More about $HLTHY here: https://whitepaper.gohealthhero.com Note & Disclaimer: $HLTHY is not launched yet. Health Hero is planning on launching the token within the next 60-120 days depending on the market's status. Any other delays in the token release could also represent that the token may not launch this year.
Can it be a fiat reward?
Yes. You can choose the currency of your preference.
Do I have the right to use my Go!Bot in a business or game and keep the profit?
No. But, Health Hero is planning on launching a Builders and Creators Program where you can submit your game or application idea and get the chance to earn royalties if your game or app gets selected in the program. More information about this program coming soon. However, you can fill out this form if you are interested in participating in this program let us know via support@gohealthhero.com
What package should I use?
The Unity package for this Game Jam can be found here: https://olivine-ceramic-d94.notion.site/Game-Jam-documentation-e2162c1eb2ef402483e112fa8da6fa74
Here's a tutorial of the package: https://youtu.be/_tXn0V6N-p4
If I don't win, do I still get rewarded with something?
Yes. All participants that submit a successful game or app will be rewarded with:
A free Telehealth plan for 12 months (US/Hawaii Residents Only)
Free W-NFT
Automatic spot on $HLTHY's waitlist. You will get 500 $HLTHY.
200XP if you join our Go! game
Shout-outs on social media
Invite to Health Hero Labs
Do you accept late submissions?
Yes. Late submissions will be accepted until July 2, 2022 at 11:59 PM
About Health Hero, Inc.

Health Hero is a "Play-to-earn health" platform focused short-term on disrupting the health insurance market but with an overall mission of ensuring one's lifestyle can finance their core needs. The platform is a smart, open, and decentralized gamified health engagement that leverages IoT/connected devices and modern DeFi, supporting 11K+ organizations around the world. Furthermore, they sell to employers, providers, and payers via a freemium + partner co-sell model and can tap into $7B+ of health-related liquidity pools. Distributing top-down via Microsoft, Salesforce, Cerner, Epic, and their top system integrators/resellers.
For any additional questions, please contact us at support@gohealthhero.com or on our Discord community.