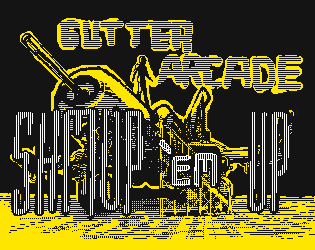 You have 30 days to make a shmup!
Winner gets a 3D printed NUMBAH WAHN hand trophy! Wow!

Rules:
1. Start from scratch.
2. Dont steal someone elses art.
3. WIN
"But I don't know how to make a..."
Shut up. Shut your mouth. Download GameMaker and follow this Ye Olde Derek Yu tutorial and make a shmup. https://forums.tigsource.com/index.php?topic=3251.0
"But I only know how to use twine"

Make a twine shmup. NO EXCUSES.
This jam is being hosted by Gutter Arcade, a small game dev community. Join us! Discuss game dev, video games, and talk trash in the discord. https://discord.gg/BGnHnFc