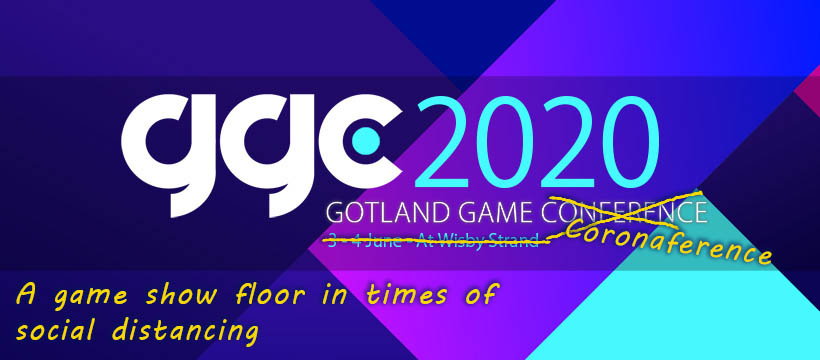 An online show case for student games at Uppsala University campus Gotland, Spring 2020.
Welcome to the Itch.io Gotland Game Conference 2020 Showcase!
Play testing and voting is open to all (including the general public) between Monday 1st of June (12:00) - Thursday 4th of June (23:00). The games remain available to download and play after the jam ends too.
Games are voted on (0-5 stars) in the following criteria:
Game Play / Game Feel
Level Design
Innovation / Experimentation
Storytelling
Art Direction
Audio
Presentation (eg. the game listing on itch.io)
Most of these project are the result of 10-week courses in their 1st, 2nd and 3rd year of the education. That means the students have had ~8 weeks of development time to complete their games. This year was of course rife with added complexity and confusion, as they had to deal with being isolated from team members during production. Every star rating counts. And, remember, you are talking directly to our students with your feedback. Please take this into consideration and be kind and constructive if you leave a comment.
Join the Facebook event to easily connect with other gamers and organize play parties throughout the week!
The results:
About the Gotland Game Conference:
The Department of Game Design sadly had to cancel our Gotland Game Conference 2020 due to the Corona outbreak. (For those who have never seen our conference, you can catch up with some on our YouTube channel.)
The conference serves two purposes. It allows the education to bring in brilliant minds, from around the world, to talk about pressing issues within the industry. It also serves as a public showcase for our students' amazing work. Even without a physical show floor, however, we wanted to give our Game Design students a chance to show their new games. And, as usual, they will all need to be play tested, scrutinized and celebrated!
Questions, suggestions, ideas? Contact Ulf Benjaminsson (Slack: @ulfben)