A unique and international Game Jam.



20th November (17:00h GMT+1): Theme reveal + Official start + + Supplementary activities!
22nd November (18:00h GMT+1): Submissions & Presentation of the final projects.

-Best Game -> 2.000€
-Best Original Art -> 1.000€
-Best Gameplay -> 1.000€
-Best Inclusivity -> 1.000€
The winners would be announced during StartupCities Summit 2020 on the 25th of November, and we will also send word through Discord, Twitter and our Itch.io page.
The THEME is...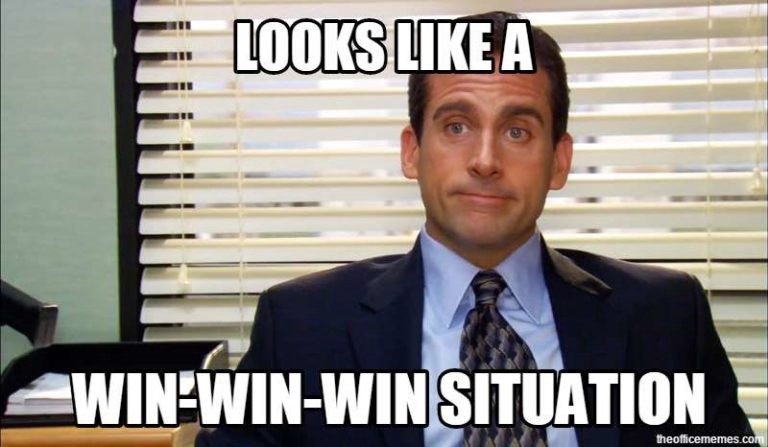 A Win-Win Situation!

The topic will be revealed via Twitch at 17:00h on Friday, November the 20th. We will also announce it through Discord, Twitter and Itch.io
The game must be developed during the game jam and have some relation to the topic.
If needed, you can use external assets as long as you have the rights (if you do, remember to say so!).
Best Original Art includes graphics and sound design.
You can use whatever engine you prefer.
Everybody can participate in our jam, no matter where you are from!
Mentorships will be requested and made through our Discord server.
Games which encourage hate or discrimination are prohibited.
Be kind! We are all here to have some fun.

If it's your first jam, that's great! Take advantage of the technical support offered by our mentors and our supplementary activities.
Your English is not very good? Don't worry! Even though English is the official language, the Staff will try as much as possible to help with the communications and will provide helping material for the presentation of your projects. If the galaxy was able to understand Yoda and Chewbacca, surely we can understand each other too! ;)
*EDIT* Winners:
Best Original Art: Upnea -Sleepy Raccoon
Best Gameplay: Volcano Snek - JUSTCAMH and ClockMaker
Best Inclusivity: Tiny Town - Subatiq
Best Game: Happy Happy Land - KnutselCo
If you have any doubt, you can contact us through our Discord server. We will be glad to help you!
You can also read the legal terms here.
This Game Jam is created thanks to the collaboration of various European cities within the event "StartupCities Summit 2020".