Welcome to Generator Jam 2021!
Hosted by Long Games.
Join our Discord.
The rules are simple:
Create a random generator that can be used in a tabletop RPG.
The generator can be for anything: magic spells, characters, locations, maps, weather, names, creatures, monsters, weapons, etc.
The method of generation can be anything: dice, cards, books, numbers, letters, a calendar, etc.
Your generator can be small and simple, or long and complex.
It can be designed for a specific rule system, or compatible with any system.
You can submit as many times as you would like.
By the end of the jam, we hope to have enough unique generators to play a full RPG with!

Generator Jam 2021 launches on 1 June 2021 and finishes on 30 June 2021.
Need some inspiration? Use our Generator Generator to generate a generator. Simply roll 2d4: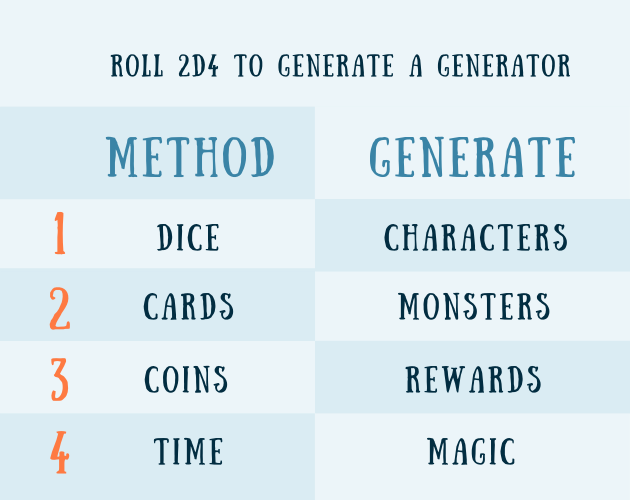 Note: Please be kind to each other. Any submissions that are intolerant of others may be removed.
For more on Long Games visit their website at: longgames.co.uk and follow them on Instagram @longgamesco