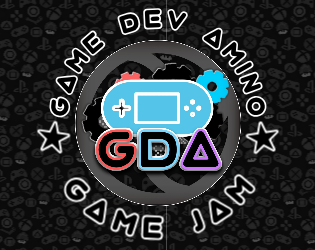 Welcome to the first GDA Game Jam! This is a small event in which members of GDA make a game based on a theme in a short amount of time, in this case, being 4 days, and an extra hour for late submissions! This Game Jam theme is....
"Life In Color"
As well as, there are a few rules that you must follow when making your game
1. Honor system! Don't submit old work., make sure to make something new and fresh! It's better for all of us.
2. Make a separate post on amino about your game, before uploading it onto this itch! It must include:
-A picture of your game/a video if able
-Who worked on the game, including their amino links if they use amino and their discord link if they use discord
- The hashtag #GDAJam19
-A link to the game on itch.

3. Late Submissions have a 1 hour time frame to get taken in after 8:00 pm EST. After that time frame goes by, no more games will be taken in!
4. No pre-made assets may be used! Everything has to be made by hand and from nothing