What is The Game Creators Space?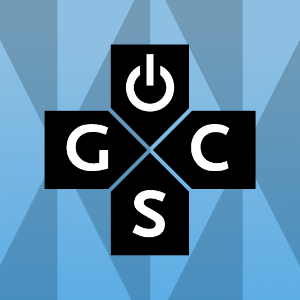 The Game Creators Space, or GCS, is a Game Development Club and Workplace focused on building Community, Experience, and Great Games! We've been active in our community as a student club based at the Northern Alberta Institute of Technology in Edmonton, and are excited to host our third Game Jam! We welcome participants and members from NAIT, Edmonton, Alberta, and around the world and are committed to helping our members succeed as game developers after graduation.
What is a Game Jam?
A game jam is an event where people get together to make games! Each game is made from scratch and is inspired by the theme, which is announced right at the launch of the game jam. Since each game jam has a time frame, games can be in various states of completion when they are submitted: and that's okay! Games are also not limited to video games - board games, card games, and even games like tag can all be a part of the jam, so long as you're willing to share what you've made via printable instructions!
Game jams are great tools for building skills, learning how to work as a team, and making something to put into a portfolio. In many cases, games that are made in game jams (whether completed for the jam or not) become fully-fledged games after the event!
The Game Creators Space Game Jam

Our game jams are scheduled to run about one month long, instead the common jam structure to run as a 48-hour event. This allows members to go at their own pace, as many are post-secondary students and are already working on lots of homework projects, as well as give an opportunity to invest more time into projects and produce awesome results! We encourage those participating to prepare a timleline of milestones from conception to completion and avoid procrastination as much as possible.
Showcase Event

With our GCS Jams, we host a Showcase ceremony to celebrate completion of projects and to enjoy food and drinks provided by NAIT! We host our members in a large theatre at NAIT, and members are invited to present their work to friends, family, and our community. All members participating are qualified to attend and present at our Showcase event. If you cannot attend you can stream the event live at our twitch account at twitch.tv/gamecreatorsspace. You can prepare additional materials ahead of time to enhance your presentation.
Challenges

As we approach our third game jam, we're introducing new challenges into this jam! These are optional challenges to include into your game., but these can add a lot of fun easter eggs into your game, or add a new technical challenge for you to try. For every challenge completed, you enter your name into a draw to win awesome prizes at Showcase! So for example if you complete three different challenges, you enter three tickets into our draw to win a prize. To qualify, either include an element or reference the topic, or complete the technical requirements.

Challenges:
Spooky Scary Challenge: Since we're launching on Halloween, we're stealing a bit of thunder from a favorite holiday of ours. Include either a Halloween theme (monsters, trick or treat, jack-o-lanturns, etc) or make your game a horror themed game to qualify.
Ook Challenge: NAIT is our home, and we live here for two years or more. Include a reference to NAIT or an Ook.
Berta Challenge: Alberta is a pretty cool place. It's got dinosaurs, Nickelback, and oil. Include a reference to a famous person or place from Alberta.
Oh, Canada Challenge: The rest of Canada is also awesome right? Right? Include a refrence of ALL of the rest of the provinces and territories of Canada.
Rules

A single entry per team - choose one person to submit the game.

We encourage every member to have an itch.io account, so they can vote, and add to the community board!

At least one member of your team must make it to Game Show-off Day (Date and time to be announced)

GCS Jam 03 is open to all students and alumni of Albertan schools. Guests are allowed to participate so long as they have not been placed in bad standing with any of the Alberta Game Dev Student Special Interest Group - which includes GCS, GADEC, The Games Den, GDC(UofC) and LDGA. For more information, or if you have any questions, message us!

You must have the proper rights for all content used in submissions, regardless of submission medium
All entries will be submitted in build (compiled) and source code (non-complied) form, where applicable.
You may use any tools, engines, or libraries to create your project

Code, art, and other materials must be made or procured during the event

You ARE allowed to use project templates, HOWEVER, all pre-made templates must be linked and shared with the submission
Paid assets ARE allowed, BUT please remove the paid asset from the source code file IF you do not have the rights to distribute!