Official Discord server - Join us! (Please note that you must be 14 years or older to join the server.)


Never made a game before but always been curious? Game-a-Week Jam is a non-competitive online game jam for people of all skill levels to learn something new. Set aside one weeks to join the jam and learn how to make a game along with others. Absolute beginners encouraged to join!
Our goal is to organize resources and make game development more accessible. We hope to foster an online space where you can share your progress with other budding game makers and get help from experienced devs. By the end of the week, you will hopefully have some working game or prototype to share—it's an exciting first step to making games! Individuals and teams are welcome, and we encourage you to both play to your strengths and try something new.
GAME-A-WEEK: https://www.gamedeveloper.com/audio/game-a-week-getting-experienced-at-failure
RULES:
Make a game every week: Start the project after Monday 12:00AM and finish it before Sunday 11:59PM. It does not matter whether the game is digital or analog. It does not matter what you use to create the game. The only rule is to make a game.
Release a game every week: Whatever you make, whether it is complete, stable, polished or good, release it to the world through a website you specifically set up for this goal. Spread the link to the page of the game of the week on every social medium you own. Ask people to give you feedback.
Do not revisit a game: You cannot work on previous week's game or idea again the next week. This is not about exploring specific games, this is about gaining experience. If a game is so special it sticks for a while, you can work besides Game A Week or after you're done. You still have to complete something else each week.
Try and avoid patterns in your work: Try and do something completely different each week. Instead of making digital games, try making an analog game. Instead of making an action game, make a puzzle game. If you find yourself in a pattern, take note of that pattern and break out of it for a week or two before deciding to head back. Make patterns a conscious choice, rather than an accepted and unquestioned reality.
Reflect: Do a write up containing answers to three questions: What went right? What went wrong? And what did I learn?
OPTIONAL THEME OF THE WEEK: Make a game designed for women that is not the sims or panders to stereotypes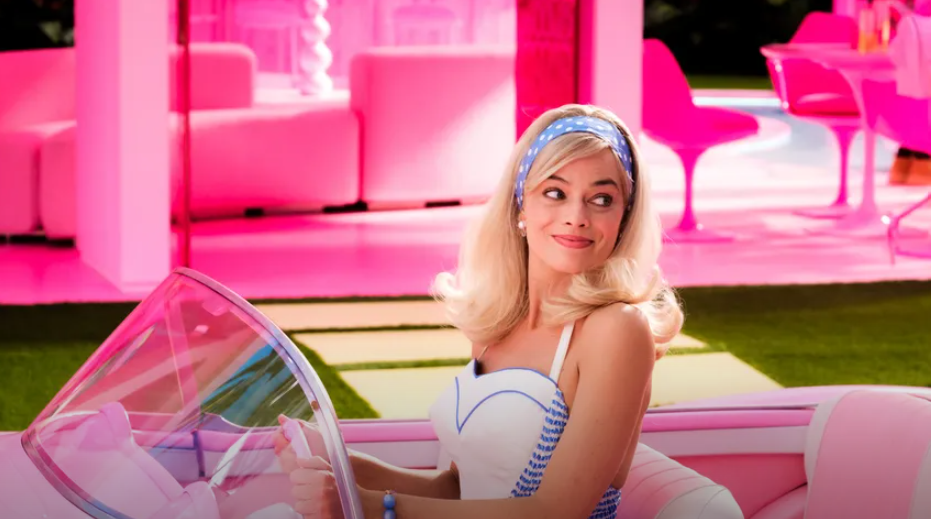 - For those getting triggered, here's the DD: https://www.youtube.com/watch?v=-BtmNI-xTbQ
- You may use the theme in your game, but you don't have to! The focus of Game-A-Week is completing anything and writing about it. We focus on effort, not outcome.
Official Discord server - Join us! (Please note that you must be 14 years or older to join the server.)
Don't want to go alone? Find teammates on our team finding thread coming soon! Or check the #teamfinding channel in the Discord server.
The jam is a safe space. Please review our code of conduct and help us keep it that way!
Please note that in fairness to your fellow jammers, games finished outside the game timeline are not allowed. In addition, games submitted to this jam cannot be submitted to other jams. Submissions violating these rules will be reported.
Full Rules and FAQ List
What is a game jam?
A game jam is an event where participants try to make a video game as quickly as possible.
Most game jams take place over the course of a weekend—24 to 48 hours is a typical length for a game jam, and they can take place online or in person. Some jams are ranked or judged, but as a beginner-friendly jam this one is not competitive. This jam is also completely online—you sign up and submit entirely on itch.io.
Who can join?
Anyone! You're especially welcome if you've never made games before—you just may find that it's not that terrifying or difficult with the right resources and community. Experienced devs are also welcome and encouraged to learn something new–whether it's an engine, language, or type of game they've never created before.
Yes, we really mean anyone can join, even if you have not made a game before or already have some experience making games or joining jams.
You can work alone or in teams. Only one person is required to submit the game, but you can add additional teammates who have itch.io profiles from the More > Admins heading under the game project.
There is no limit to team size. However, we recommend you keep your team size relatively small for ease of communication.
You are allowed to join multiple teams, but be mindful that making games is a lot of work and we do not recommend this for your first jam or more than 2 teams.
We do not pair you up with teams. However, you can use the teamfinding channel in the Discord server to find teammates.
Please note our Discord server age requirement is 14 years or older.
When is the jam?
Current jam dates are displayed on the jam page above.
However, if these jam dates don't work for you, we host this jam biannually! If you can't make the current jam, follow us and check back in the summer or winter.
You can brainstorm, plan, and outline (including concept art, diagrams, and pseudocode) before the jam. However, any assets used in the game (including sprites, game-specific code, actual game dialogue) should be created within the jam timeframe.
You can join the jam even after it's started.
What can I make?
Make a game (or functional interactive work) in a week! This jam's length is meant to encourage absolute beginners to take the time to learn how to make a game. Even if you have development experience, you should be learning something new—whether engine, language, or creating a kind of game you've never tried to make before.
For the sake of the jam, we encourage everyone to be learning something new!
You may use any game engine/framework/language to make your game and build for any platform you like, including mobile. For mobile, only APKs can be distributed on itch.io.
You are not required to build for a specific platform. Generally, the more platforms you build for, the more people can play your game, with web based games being the most popular.
You are free to make a tabletop, card, or analog game.
There is an optional theme announced when the jam begins. You don't have to use it— it's only there to help encourage ideas.
How do I join?
Sign up for itch.io and hit "Join jam" on the jam page.
Make a game.
Submit your game to this jam page
That's it! If you have to drop out of the jam, you don't need to do anything–the join button just helps us get an estimate of jammer count.
You can also fill out our entrance poll. This just helps us assess the general interests of jammers and to help you set realistic goals. It is not required to be accurate, and you do not need to let us know if your answer changes!
Jam submission rules
Your game cannot contain hateful, derogatory, or bigoted content.
It must be created and submitted within the game jam time frame.
In fairness to your fellow jammers (and other jams!), you may only submit your game to Game-a-Week.
Your game is not required to be finished–we accept demos and unfinished games alike! You are also free to update your game after you submit it, even after the jam.
We accept games with adult content, but they must be tagged +18 in the title and adult content must not be visible in the game thumbnail.
While mature themes are allowed in game projects, please label your work accordingly for explicit/disturbing content. While heavy content and themes are allowed, we ask that you handle traumatizing subjects sensitively. You may be asked to revise your game, but in a failure to fit this guideline we reserve the right to remove your submission.
We have the right to remove any game or jammer for violating conduct or submission rules.
We don't judge games. The jam isn't a competition–it's a community!
Legal and payment rules
You retain all rights to your game and are free to sell it even after the jam has ended. We recommend "pay what you want" as a payment model to make your game accessible but allow people to tip you if they want!
You do not have to pay to join or submit to the jam, however note that some game development tools cost money (but there are plenty of free options).
While we don't boot fangames, we are not legally responsible for anything that may happen.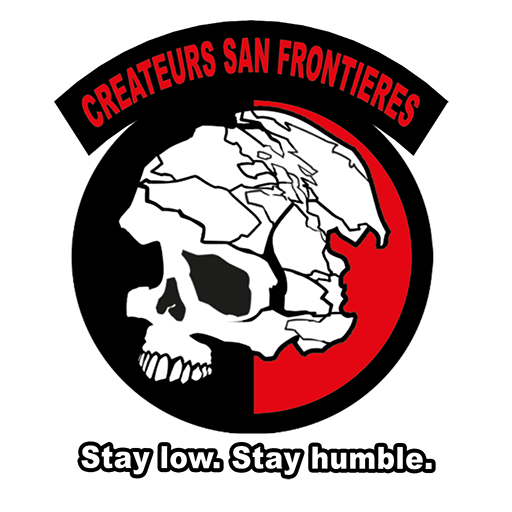 CREATORS WITHOUT BORDERS:
"We go where we're needed, fighting not for country, not for government, but for ourselves. We need no reason to fight. We fight because we are needed. We will be the deterrent for those with no other recourse. We are creators without borders, our purpose defined by the era we live in. We will sometimes have to sell ourselves and services. If the times demand it, we'll be revolutionaries, criminals, terrorists. And yes, we may all be headed straight to hell. But what better place for us than this...? It is our only home. Our heaven and our hell. This... is Createurs San Frontieres."