FLAT FLAT GAME JAM!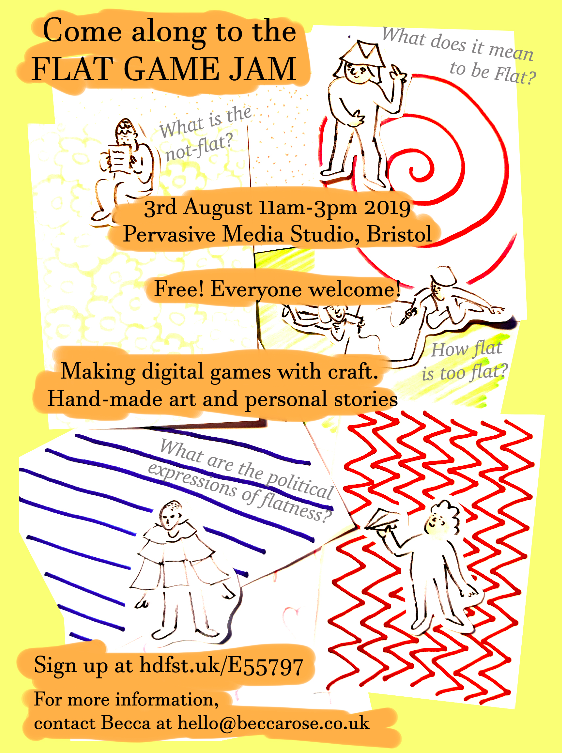 This flat game jam is for making flat games all about flatness.

"What does it mean to be Flat? What is the not-flat? How flat is too flat? Where do the flat and the not-flat collide? What are the political expressions of flatness?"

We are hosting a "physical" flat game jam in Bristol, but also digital entries encouraged :)
Submitted games have option to be part of the Flat edition of the X journal. X is a platform for theoretical and critical texts, interviews, reviews, projects, and experiments that engage with contemporary conversations surrounding emerging media in the arts. It is designed, curated, and produced by faculty, graduate students, and undergraduates from UCLA's department of Design Media Arts.