英語での案内に続いて日本語訳があります!

This is a club open to everyone interested in writing games in the Elm programming language, in the form of a game jam. Many of us learned Elm from making games. Please join even if you are new to the language! We are all here to:
Have fun
Learn from each other
Share Elm examples with the wider community
We encourage you to submit an incomplete prototype early, and then release frequent updates. This will not only make the game jam more fun to follow, but also let you get some useful feedback and new ideas from other participants.
The topic of this jam is "Animals/Nature". This is broad and up to interpretation. Use it to inspire the theme or mechanics of your game. You can make almost any genre fit here.
Some examples might be:
Jungle survival game
Genetics/breeding game
Simulation of ant colony algorithm
Farm simulator
Mazes inspired by patterns in nature (tiger stripes, giraffe spots, etc)
Hunting game
Ecosystem balancing game
Exploration game
Anthropomorphic badger RPG (totally OK to get really creative with the theme)
Side-scrolling obstacle course: guide a salmon on its journey from the ocean up river to spawning grounds
Dating sim inspired by the courtship rituals of peacocks
Links: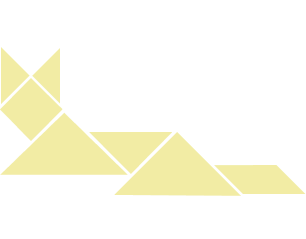 プログラミング言語「Elm」でゲームを作ることに興味のある人なら誰でも参加できる、ゲームジャム形式のクラブです。ゲーム制作を通じて、沢山のプログラマがElmを学んでいます。Elmは初めての人もぜひ参加してください!ここでは次のようなことができます:
楽しもう
お互いから学ぼう
Elmの作品をコミュニティと共有しよう
不完全でもプロトタイプを早めにデプロイして、頻繁に更新することをお勧めします。ゲームジャムをより楽しめるだけでなく、他の参加者から役立つフィードバックや新しいアイデアをもらうことができます。
今回のジャムのトピックは「動物・自然」です。このテーマを柔軟に解釈し、ゲームのテーマや仕組みに取り入れてください。ほぼすべてのジャンルをここに当てはめることができます。
例えば
ジャングルのサバイバルゲーム
遺伝的/育成ゲーム
アリのコロニーのシミュレーション
農場シミュレーター
自然のパターンに触発された迷路(虎の縞々、キリンの斑点など)
狩猟ゲーム
生態系バランスゲーム
探検ゲーム
アナグマ擬人化RPG(テーマ設定で本当に独創的にしてしまってまったく構いません)
障害物を回避する横スクロールゲーム。サーモンを海から川上の産卵場までの旅に導きます。
孔雀の求愛の儀式に触発された出会い系シム
リンク(Elmの日本コミュニティ)