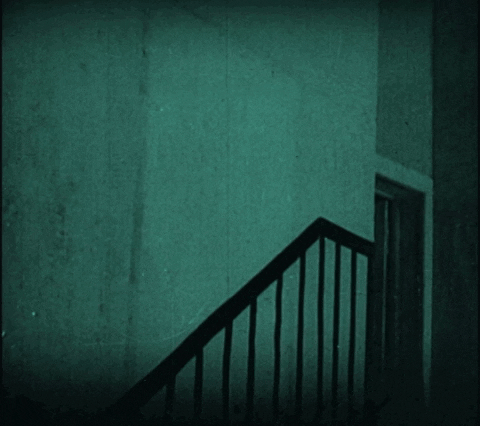 ECTOCOMP is an annual competition for interactive fiction written for the SPOOKY MONTH OF HALLOWEENTOBER. Whether you celebrate Halloween, Day of the Dead, All Saint's Eve, or just love ghost stories and creeping people out, this is your time to shine!

THE COMPETITION IS OVER. Check the official ranking below (Ranking powered by IFDB). CONGRATS TO EVERYBODY!
This competition is for games done in English and Spanish. To make hosting the comp on itch.io work, we've split Ectocomp into two separate jam pages.

You are looking at the English ECTOCOMP jam page (use the link below to change language).

Visita la versión en Español aquí: --> ECTOCOMP 2020 Español
La Petite Mort - English

For those who want to speed-write their game in 4 hrs or less

1st Place: Duck Diary, by Mathbrush
2nd Place: A Pilgrim, by Caleb Wilson (as Abandoned Pools)
3rd Place: Death Plays Battleship, by Nerd Date Night
4th Place: The Long Nap, by Paul Michael Winters
5th Place: Ebony & Ivory's Halloween Party, by M. Nite Chamberlain
6th Place: Phantasmagoria, by Jac Colvin
7th Place: Cabin in the Forest, by willitchio
8th Place: Fracture, by Ralfe Rich
9th Place: Rat Chasm, by Hatless
10th Place: The Imposter, by Carter Gwertzman
11th Place: Last Day, by Earth Traveler
12th Place: RED FAST BENT, by B Minus Seven
Le Grand Guignol - English
Le Grand Guignol, for games that, for whatever reason, took longer than 4 hrs to write

1st Place: Social Lycanthropy Disorder, by E. Joyce
2nd Place: Several Other Tales from Castle Balderstone, by Ryan Veeder
3rd Place: The Curse of the Scarab, by Nils Fagerburg
4th Place: Toadstools, by Bitter Karella
5th Place: Better than Alone, by willitchio
6th Place: Ritus Sacri, by quackoquack
7th Place: A Very Dangerous Criminal, by C.C. Hill
As per tradition, Ectocomp has two categories:

La Petite Mort, for those who want to speed-write their game in 4 hrs or less
Le Grand Guignol, for games that, for whatever reason, took longer than 4 hrs to write (perhaps a more thoughtful masterpiece? perhaps spent too much time writing GORY DETAILS?)
THE SUBTHEMES

Additionally we have five optional subthemes to improve the diversity of topics and ambiances. But, feel free to ignore those and send whatever you want.
Spooky adventure! That is, the common and loved usual ECTOCOMP games. Create a game destined to creep the hell out of players, or just go freestyle and just do whatever you want.
Halloween fest. Base your game on the Halloween festivities, overall the activity of wear costumes and going out with friends doing the "trick or treat".
Día de Los Muertos. Pay your tribute to the Mexican festivity. As Wikipedia says: "Day of the dead involves family and friends gathering to pray for and remember friends and family members who have died, and helping support their spiritual journey." Also, celebrate Mexican folklore and mythology.
All Saints', which commemorates the faithful departed. That is, an occasion to talk about how we miss the people we leave behind.
All Souls' Eve, at the same time, the evening of All souls' is a special moment for some European countries to gather the family around the fire, eat sweet wheat porridge, and tell scary tales.
THE RULES
Games submitted for La Petite Mort should be written in 4 hours or less.

Any time spent planning, thinking, doodling, researching, etc does not count.
Any time spent writing words or code that end up in-game totally does count.

(With the exception of if you wrote game engine or library code in the past and now you're using it.)
La petite mort games cannot be update by no means.
Less in the case you have a game breaking bug, in that case you are allowed to fix the bug to guarantee players can complete your game. But... remember, NO UPDATES!

Games submitted for Le Grand Guignol could have an indefinite amount of hours into its development. Either more than 4 hours, or more than 1 week, even more than 1 month. And they can be updated to correct bugs or improve the present, but no additional content can be added during the competition.
Games should be recognizably "interactive fiction". (Comp admins are not here to police edge cases, but if your game isn't primarily text-based, why are you here?)
Games should be, y'know, spooky somehow. (Serious, psychological, campy, satire, etc. all included). Also, we have proposed five main themes, go and take a look at them. They are just up there!
The tradition is to work on the games during October, but you can start NOW to work on your game. The games should be available for 31 Oct, so we can enjoy them in the proper festivities.
The games should be original and previously unpublished. With the exception of localisations of previously unreleased games in the current competition language.
To participate properly, please choose the correct category for your game. And, please, select one of the main themes, just for taxonomy reasons.
ECTOCOMP is generally a light-hearted competition meant to have fun. If the objective of your game is to be directly offensive to any type of group or person, then you didn't understand ECTOCOMP and you shouldn't be here anyway.
Go forth and don't be cursed!
VOTES, FEEDBACK, AND COMMUNITY
To vote and participate as a jury, you must do so by giving between 1 to 5 stars at each entry page of the jam. The voting period ends on November 15.
Itchio doesn't allow to leave categories unvoted, so vote and judge the games just as normal. Later we'll make separated ranked lists with each category.
In addition to each entry page, each game has its own itchio homepage. It is somewhat confusing, but it is a way of distinguishing when a game belongs to a jam.
Receiving feedback from players is an essential part of participating in a competition of Interactive Fiction. Take the time to leave a kind comment for the authors to thank their participation and the good times sith scary stuff. There are several places where the community can meet to discuss and comment on the works presented:
Each page of each participant has a comment section enabled, here at itchio.
In turn, on the main page of each game, you can leave comments but only if the author has enabled this section on the page of the game.
In the intfiction.org forum of the English-speaking international community. This category includes the ECTOCOMP threads.
In the CAAD forum, of the Spanish-speaking community. This way.
Finally, you can talk live about the games in the Narrative Games Discord Server: https://discord.gg/YwMCbWa.
Also in this Server dedicated to Horror games made in Choicescript: https://discord.com/invite/3hHjcCg.
The discord server for the community in Spanish is called Textualiza, invite link: https://discord.gg/6cG4YAJ.
Have terrifying adventures!