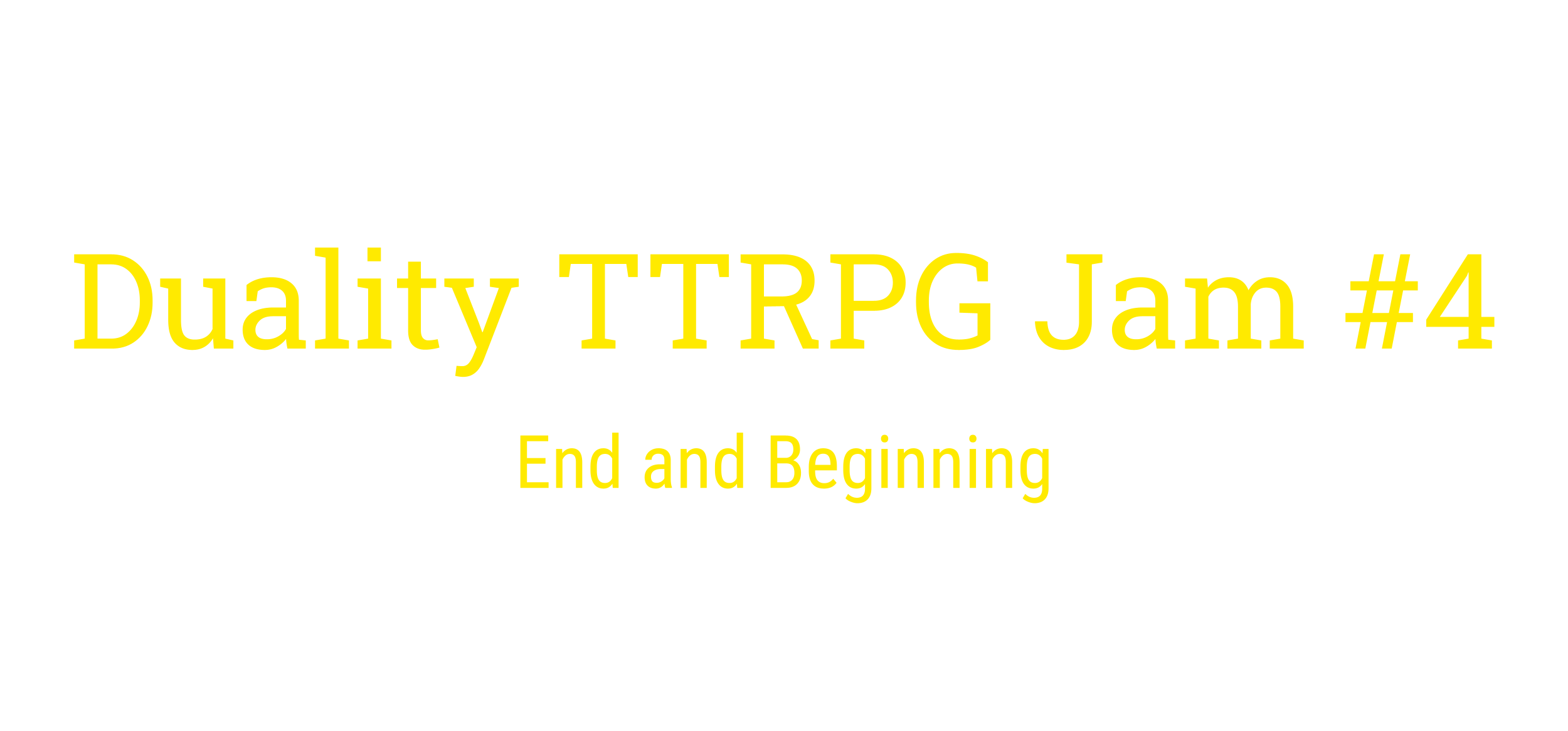 Hello, or if we've already seen each other, welcome back!
I'm Lux from Lux Maxima and like every month, we're organizing a game jam!
Last month, we produced breath-taking content based on the duality between Minimalism and Maximalism.
This April, the new theme is the duality between End and Beginning.
---
You have the rest of the current month to come up with anything TTRPG-related inspired by this theme.
(Entire games, maps, oracles, adventures for existing system, etc.)
---
Rules:
Be a good human
Submit something related to the theme
Do most -if not all- of the work during the jam period.
Respect any relevant copyright and licensing.
---
Credits: