The theme of CSS Game Jam 2018 is...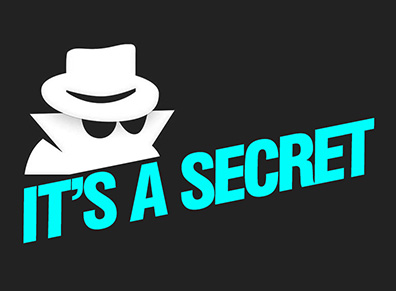 The Results
Winner




2nd Place




3rd Place
Online voting for People's Choice is open until Sunday!
The Schedule
Monday
Tuesday
10:00
Industrial Panel
12:15
Gamejam Ends
11:00
Industrial Panel Ends
12:30
Gamejam Ends
12:00
Introductory Talk
13:15
Prizes Presented
12:15
Game Jam begins
19:00
Pizza
The Tips
Have an idea which isn't too big - the amount of work needed to create something might seem a lot less at the beginning

Adapt your idea to the circumstances - don't get stuck on one thing. If it's taking too long then move on
Better art != more fun
Board games are allowed in this competition!
Make sure you take some breaks - sometimes a short walk can give you the solution to a problem
Don't take it too seriously :)
The Rules
Organisation
This event is organised by the University of Bristol Computer Science Society Committee.
Teams may have up to six members.
Teams must be present at the beginning and end of the event to be included in the judging.
The event organisers reserve the right to modify these rules as necessary to ensure that the event runs successfully.
Builds
You may use custom hardware in your build
If you use the Hack Space please follow the associated rules. It will not be open out of the usual hours & we are not paying for any materials.

You must be inducted to use it.

Teams may bring their own equipment for use in hardware builds.
Teams may use third-party software components as long as use is within the terms of the licence.
If you are using third-party software components, acknowledge these when explaining your project to the judging panel.
Teams should not 'pre-build' substantial parts of their project before the event.

It's fine to come to the event with existing designs and plans.
It's fine to come to the event having set up or learned to use third-party components.
Please don't write bespoke code and bring this to the event.
You can use pre-made art/assets but these will be taken into account during judging.
Hazards
Participants should behave safely at all times. Hazards should be reported to event organisers.
Bags and other bulky items must be kept out of the way, under tables at all times.
Wires or other trip hazards must be out of the way, only use the electrical sockets right next to your table.
You must not use the Hack Space or any soldering/cutting equipment while under the influence of alcohol, drugs or heavy medication (i.e. if it would affect your ability to drive)
Please be nice to one another :)
Judging
The prizes are:

£110 - first place (divided between #team members)
£60 - second place (divided between #team members)
£30 - third place (divided between #team members)

Judging will be performed by an independent panel, including:

MVB Department staff members
An employee from a relevant company in the games industry

To be in contention for a prize, you must present your game to the judges at the end of the event. Presentations are limited to roughly three minutes (We have a lot of teams!)