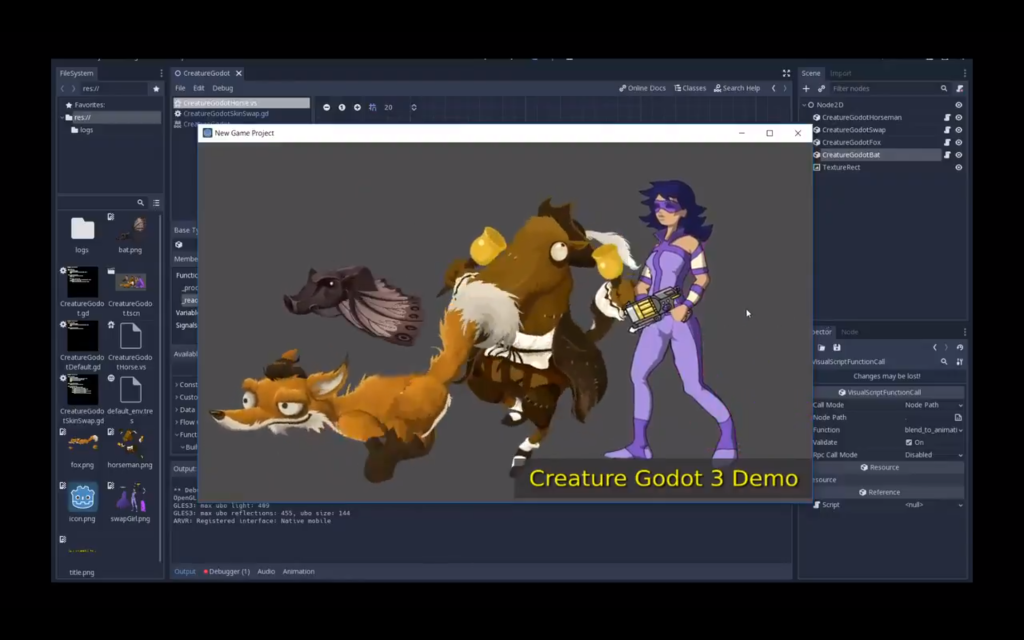 If you are interested in using the Creature Animation Tool to create a cool Game Demo/Prototype Game in Godot Engine 3.0, then please read on! We are big believers in Godot Engine 3.0 and will like to help support the community by offering 6 months Creature Pro access for contestants of this hackathon!
The hackathon itself lasts 3 months, after which the remaining 3 months you can use Creature for whatever project you want!
Requirements
The total time allocated for this extended Hackathon is 3 months.
We hope to see some amazing Game Demos made with the new fancy features of Godot Engine 3.0! And of course some stunningly fluid Creature Character animations as well :) Deadline for project submission is: 20th May 2018
Prize
We will be selecting the top Game Demo/Prototype as a winner for this extended hackathon. The winner will receive a full 10 years subscription of Creature Pro!
Registration Details
If you are a gamedev who uses Godot and are excited by this event, please email: creature@kestrelmoon.com with your name and details. We will be sending out the 6 month Creature Pro licenses via email. The deadline for registration for this event is 20th of February 2018. We will be sending all contestants a free 6 month subscription access for Creature.