CFN Gamejam theme: 'Growing Up'
The jury top 5:


1st Shine
2nd Popetown Kisses
3rd Wildwood
4th Duke and Silva
5th Old Enough
Congratulations guys!
CFN Game Jam #1
Welcome to our first ever game jam! We are so excited to see what you all create. We've put together a kick ass team to help organise the inaugural CFN game jam. In addition to this, we've secured some industry professionals to join us on the judging panel and help pick the winning entries. If you're still not sure whether to join or not, check out the prizes section below!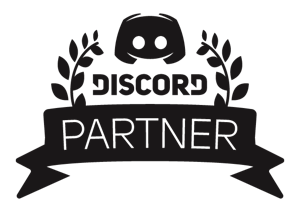 We've already built an established, active community of over 2200 members on Discord. We would love for you to join us there. We cater to everyone who creates, works with or just simply loves indie games. We have a dedicated CFN game jam channel for official announcements and updates as well as general game jam discussion.
Our Discord server: https://discord.gg/CFN
Why you should definitely participate!
The number reason you should 100% take part in any game jam, especially the CFN game jam is to gain experience building games. You'll meet and work alongside new people you can share ideas with and learn from, as well as even passing on your own knowledge. You never know, you might make a whole bunch of new friends, and continue to develop games together. Of course, that's not the only reason. As a fan of indie games, you'll be able to discuss all the games created during the jam in with our community.
Did we mention there are also prizes?
Rules:
All games entered must work on a Windows PC with a 'normal' monitor, this means no VR.
There must be no sexual content.
Team sizes are a maximum of four members.
Your game has to be created by you and your jamteam. We don't mind assets.
Don't start with the creation of your CFNGamejam game before the jam has started.
Questions regarding the rules? Join the CFN Discord server; https://discord.gg/CFN, and ask any member of the CFN Game Jam Team.
Judges
Eddie (ComputerFiguur) – Founder and Owner of CFN | Twitter: @ComputerFiguur
Kevin (Dragon Slumber) – Experienced Indie Game Developer and Super Moderator at CFN | Twitter: @Dragon_Slumber
April (Lamina Studios) – Experienced Indie Game Developer | Twitter: @LaminaStudios
Diogo (Shadow6390) - Experienced Indie Game Developer | Twitter: @LaminaStudios
Drew (Chocolatiergames) – Indie Game Reviewer & Content Creator for CFN | Twitter: @Chocolatiergame
Michael (Arylos) - Experienced Indie Game Developer and game analysis guy | Twitter: @HoCArylos
Kris (KrisWB) – Chief Marketing Officer at ANDi Games Ltd & SocialGest Ambassador | Twitter: @KrisWB

Free Exposure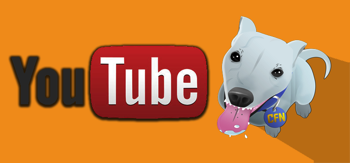 Every game entered into the CFN game jam will receive free exposure thanks to CFN & ChocolatierGames.
CFN will publish a 'Lets Play' video, recorded by ComputerFiguur.
ChocolatierGames will record a full video review.
The videos will all be uploaded to the ComputerFiguur's Network channel on YouTube within 14 of the CFN game jam ending. You're free to share the videos with as many people as you like.

CrowdForge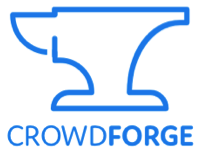 We've partnered with CrowdForge to offer you a super simple way to create and find teams for the CFN game jam! CrowdForge has it's own community of skilled indie developers looking for to join teams, so make sure you follow the link and either create your own team, or join one that could use your skills! You can checkout all the CFN game jam teams here: https://crowdforge.io/jams/cfn
Prizes!
Creating awesome games is prize enough, we know that. But it doesn't hurt to be rewarded for your efforts as well, right? We've put together the below prize package thanks to some incredibly generous and supportive partners and sponsors.
Top 5 Game Entries: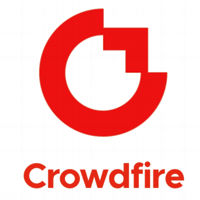 The top 5 game entries will receive free Premium membership to Crowdfire!
The winner gets: 12 months of Crowdfire Premium for every team member.
2nd to 5th place get: 3 months of Crowdfire Premium for every team member.
With this incredibly awesome prize we hope to give you, as an indie game developer, a kickstart in growing your social media presence.
CFN Game Jam Winner:

We've got two exclusive prizes for the winning team. The first is a 2 hour PR planning, consultation and advisory session with GoPublix Game Media Relations.
You'll receive assistance with creating your press kit, explaining the important, key collateral that is needed and information you must include.
You'll additionally receive a full review of your games positioning within the market, along with advice and support on how to pitch your game to the press.
Additionally every member of the winning team will receive 1 Month free SocialGest membership thanks to KrisWB. With scheduling, content recommendations, RSS feed integration, automated actions (DM's/follows), and account growth, SocialGest is an all-in-one platform for managing your online presence.