Castle Game Jam is a rapid result driven game development event where teams create prototypes over the course of 1 week in a big castle. Teams generally consist of 1 to 4 developers which are either formed beforehand or during the start of the event. The location of Castle Game Jam vary from year to year and its participants come from all over the world. After a successful game jam the teams should've created prototypes and formed connections they can bring with themselves home. There's also lectures, workshops, live music, trade fair, parties and so much more for the participants to attend. You have to be at least 18 years old to attend this event as a participant since there may be alcohol present at the venue during the week.
Get your ticket!
Join our Discord!
Jaunpils Castle, Latvia
The castle in Jaunpils is first time mentioned in 1411. Most likely it's built in the end of the 14th century. The tower was added in the 15th century. In the first half of 16th century Jaunpils Castle was the place where many old and weak brothers of Livonian Order settled. In 1576 Jaunpils Castle became property of last komtur of Dobele Matthias von der Recke. Castle was owned by his descendants until 1920. The castle was heavily damaged in war by Swedes in 1625. Later a third floor was added and the old fortress became a manor with all conveniences in the end of the 17th century. The building was partly reconstructed in the 18th century. The castle was burned down during the Russian Revolution of 1905. A year later it was rebuilt by architect Wilhelm Bockslaff.
From the 16th century until 1920 the castle belonged to the family of the Baltic German baron von der Recke. One of the family members who lived there in the 18th century was the poet Elisa von der Recke. After the Latvian agrarian reforms of the 1920s, the castle complex housed a cattle-breeding experimental station. During the Soviet occupation of Latvia, the interior of the castle was heavily reconstructed and for many years had typical Soviet interiors from the 1960s. In the 2000s, a team of Latvian designers refitted the interior of the castle. Today it features luxurious medieval style apartments which blend luxuries with glimpses of the castle's history.

2023-06-11 15:00 - Accommodations and check-in opens
2023-06-11 18:00 - BBQ party and mingle
2023-06-11 20:00 - Theme announcement
2023-06-12 00:00 - Jam starts
2023-06-16 24:00 - Jam ends
2023-06-17 13:00 - Conference starts for the day
2023-06-17 18:00 - Conference ends for the day
2023-06-17 18:00 - BBQ party and mingle
2023-06-17 20:00 - Award show and final words
2023-06-18 10:00 - Accommodations close
The actual game jam will last for 120 hours, midnight to midnight, 2023-06-11 to 2023-06-15. We recommend you plan for a 24 hour game, and instead focus on polishing a small tight core of a game. The absolute best thing you can bring with you home from a game jam are memories and new friends/connections, so make sure you also spend time networking with others!
Theme
The theme for the jam will be announce 2023-06-10 20:00 at the BBQ party, and during the week leading up to the start the event you'll have the opportunity to vote for various themes in order to impact the final choice.
Competition
If you're interested in participating in the competition to win a trophy or two to celebrate your ingenuity, the rules are simple. The amount of contributers may be max 4 people, all must be on-site and no other assets may be used unless it's free and open-source, and each such asset should be mentioned in credits. No limitations on engines or platforms, but the game should be playable in the browser for the sake of simplifying the judging process.

Brian Diamond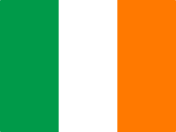 Brian is a multi-talented creative professional with extensive experience in the gaming and media industries. As an audio designer, voice actor, singer, dialogue editor, and VGM arranger, he has worked on a wide range of projects. He has served as the audio designer for Broken Alliance, creating an immersive soundscape that enhances the gaming experience. Brian has also lent his voice acting skills to several board game audio narration app projects, such as Gloomhaven, Jaws of the Lion, and Bardsung, captivating listeners with his dynamic and engaging performances.
In this speaker session, Brian will share his extensive knowledge and experience as a successful freelance audio designer and voice actor in the gaming and media industries. He will provide valuable insights into how to get started in freelancing, including tips for building a body of work, pricing strategies, and where to find opportunities. Brian will also share his personal experiences and lessons learned, providing attendees with practical advice and tools for success in the world of freelancing. Whether you're just starting out or looking to take your freelancing career to the next level, this session is a must-attend for anyone interested in audio design or voice acting. Don't miss this opportunity to learn some valuable skills and tips from a talented freelancer working in the trenches of game audio, they will serve you well wherever you are in your professional journey.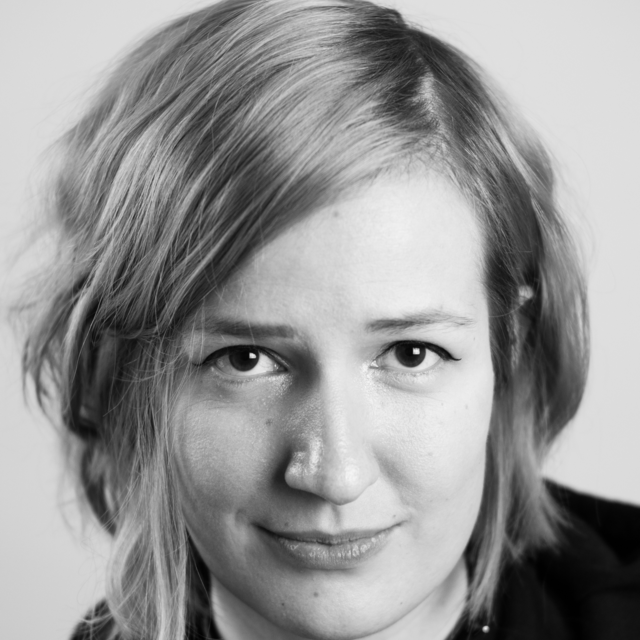 Leene Künnap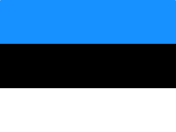 Leene is a highly successful entrepreneur who is the owner of Placeholder Gameworks, a company that primarily works with freelancers from around the world on multiple projects simultaneously. Leene's first game, Death & Taxes, was a massive success and has helped to establish her as a leading figure in the Estonian gaming industry. Currently, Leene is working on two exciting projects, Broken Alliance and CraftCraft, with two teams consisting of more than 15 people.
In this inspiring speaker session, Leene will share her journey of starting a company that works with freelancers from all over the world on multiple projects simultaneously. She will provide valuable insights into the challenges of managing people, projects, and deadlines while maintaining the high quality of work. Leene will share her strategies for building a cohesive team culture, fostering strong communication, and ensuring that everyone is on the same page. Attendees will learn practical tips and tricks for project management, including how to balance multiple projects, delegate effectively, and keep everyone motivated and engaged. This session is a must-attend for anyone looking to succeed in the fast-paced and dynamic world of game development. Join Leene as she shares her expertise and helps you unlock your full potential.
Accommodation

Shared accommodation in classrooms
We provide free basic accommodation in the form of shared accommodation in a nearby school. We'll have different class rooms available and you may choose a location based on preferences, such as "no snoring" or "females only".
Team bedrooms in the castle
We're offering teams opportunity to rent the best bedrooms available in the castle. These rooms have room for 2-6 people, but you don't have to fill the room to its maximum should you be a smaller team.

White room: 1x double bed, 2x air mattresses.
Barons room: 1x double bed, 4x air mattresses, 1x Jacuzzi.
Baroness room: 1x double bed, 4x air mattresses.
Travelers' room: 1x double bed.
Elizas room: 1x double bed, 4x air mattresses.
Imants room: 1x double bed, 2x air mattresses.
Medieval room: 1x double bed, 4x air mattresses.
Blue room: 1x double bed, 4x air mattresses.
Shared accommodation in the castle
We have a limited amount of beds available inside the castle. 3 rooms with 8 proper beds in each!
3x rooms, with 8x beds in each.

Shared accommodation in the mill
We have a limited amount of beds available inside the castle. 3 rooms with 8 proper beds in each!
15x2 secluded beds.
30x beds.
20x air mattresses.

Tenting
For the adventurers attending Castle Game Jam, there's plenty of space in the beautiful nature, so that you may sleep just a few meters from the castle itself.

Food
Food will not be provided by the event itself, with exception of the BBQ-parties and opt-in breakfasts we'll provide. We've already talked to some of the restaurant owners, and will provide a list of recommended restaurants nearby that will provide discounts to all attendees.

Press & content creators
If you're interested in covering Castle Game Jam as a journalist or a content creator, reach out to us and we'll help set it up. Our goal is to give as much attention as possible to our attendees, and we'll do our best to accommodate you!
For more information contact James Newnorth; james@spelkollektivet.com.