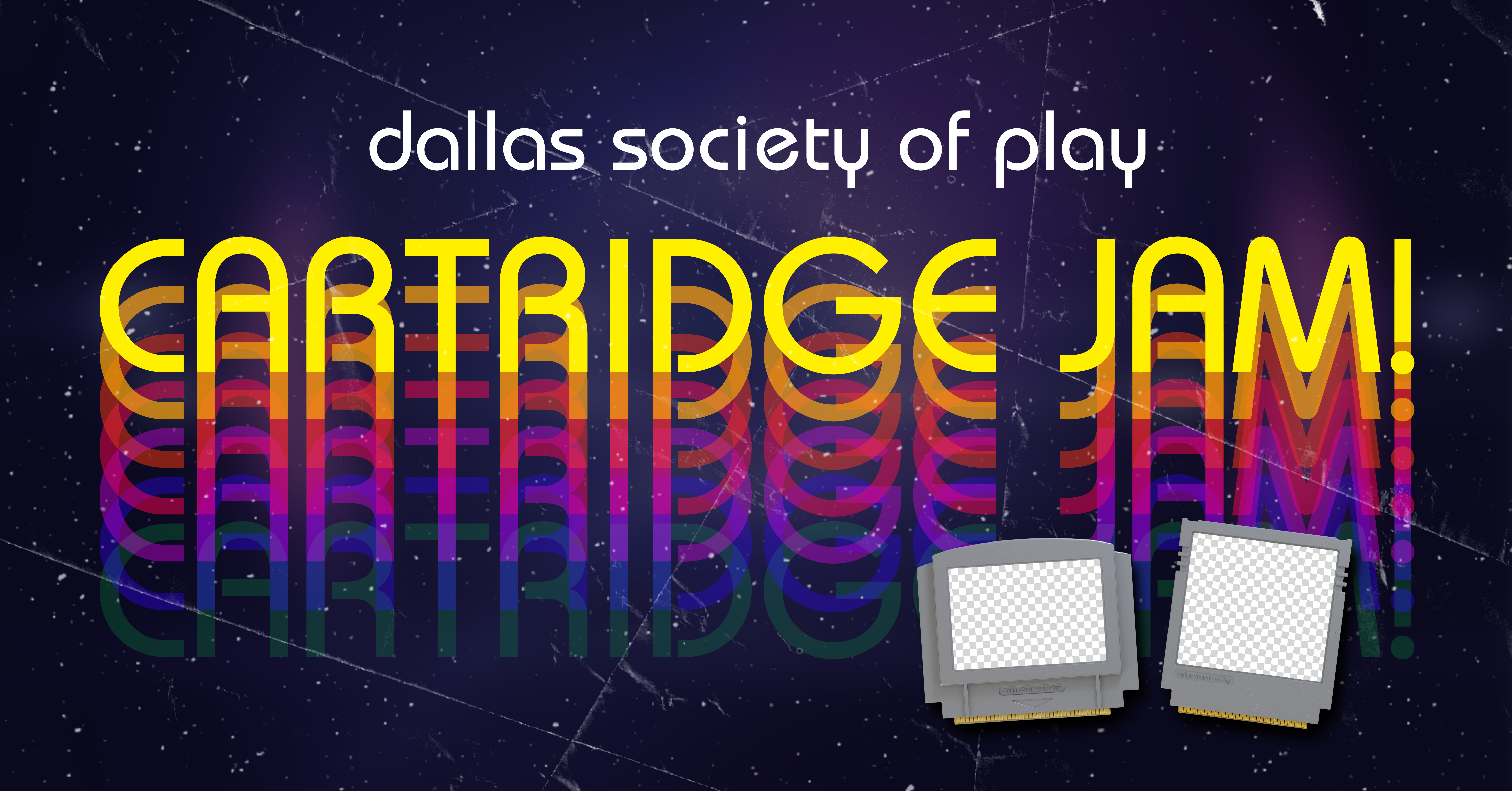 GAME SUBMISSIONS ARE STILL OPEN!
Inspired by the amazing "A Game By Its Cover" game jam, we are throwing our own Cartridge Jam! This jam happens in two parts: first, we take submissions of fake game cartridge art for two weeks, then jammers pick a cartridge and make a game inspired by that cover! The schedule will go like this:

- From now to April 9th: create and submit fake game cartridge art (more info below)
- April 9th: we'll have a kickoff event to start making games! Pick a cart or carts and get started jamming.
- April 25th: the April Show & Play will be the END of the jam. We'll all get together and show off our games!

To get started, download the art for these blank cartridges and start making fake game cartridge covers. There are two cart styles to choose from and many colors.
Then upload your cartridge art to the submissions gallery using this form. YOU DO NOT NEED TO PARTICIPATE IN THE JAM TO UPLOAD CARTRIDGE COVERS. Upload as much as you like, as often as you like. This is your time to shine. Have fun. Get weird.

Want to see what people are submitting? Check out the gallery of submitted cartridge art.

We are encouraging the creation of games for the Society of Play arcade cabinet, but you are free to create your game for whatever platform you wish. If you want more info on building games for the arcade cab, see the info here.

This event is also on Facebook and Meetup.