BYOG 2019 was a huge success! Thank you for taking part in the jam! Here are your top 10 games! Please go check all the games out and leave feedback and comments!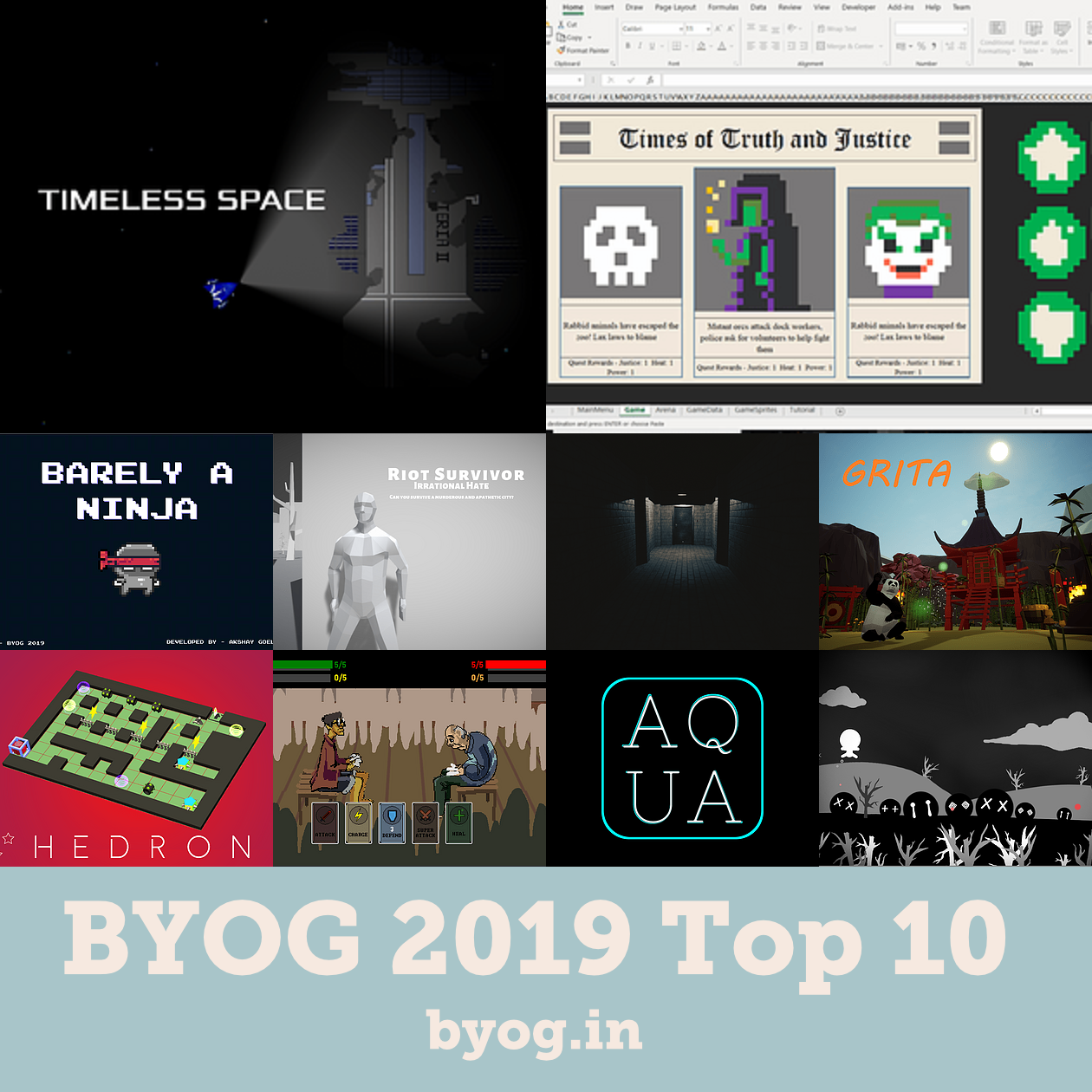 India's oldest game jam returns this year with the India Game Developer Conference 2019!
The 14th edition of BYOG (2010-2019) will start on the 28th of September and conclude on the 13th of October.
What is a BYOG?
BYOG (Build Your Own Game) is an annual game jam, where game developers all over the country come together to make a game within a limited amount of time over a combination of themes. Started in 2010, BYOGs are one of the oldest game jams organised every year in the Asian continent and have a rich history of identifying and encouraging game development talent from the country. Past winners have gone on to win multiple international awards, launch successful game development companies, and make amazing games and careers.
When & Where
Here! online on itch.io!
28th September - 13th October - BYOG
13th October - 26th October - Jury Voting
Winners announced at the IGDC Awards
Why Participate?
There are a number of reasons why you should participate in the BYOG:
Create a working prototype (proof of concept) of your game in a focused sprint, in limited time
Get judged by an awesome jury and get real constructive feedback
Push your game development skills and level up
Team up with other awesome developers
Showcase your skills
Why the longer version?
Past BYOGs have been 48 hour affairs, and while that format is proven to work as a great exercise of skill and focus, ye dil mange more.
We want to up the ante for the games being developed at BYOG and want more finished and polished games to surface instead of a greater number of games being developed during the jam. We want the BYOG to be a great place to showcase game development talent and build future opportunities for smaller teams doing great work together.
With that objective in place, we want to give more time to committed and focused teams to build better games, and we want to give them access to mentorship to build kickass games.
Prizes
The game you make is the prize you seek! Our team of expert Jury will provide deep feedback and insights on the games you are developing and help you shape up one kickass game by the time the conference showcase.
On top of your amazing creation, we also bring you the opportunity of being recognized by your fellow game developers at India GDC 2019. 10 Teams will get to showcase their final games at the conference, out of which 5 winners will be featured at the India GDC Awards at the conference.
And one more thing: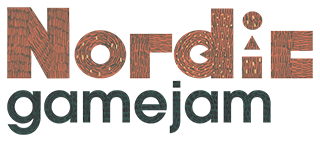 Nordic Game Jam has graciously agreed to host one member each from the 5 winning teams at the Nordic Game Jam 2020, Copenhagen (Denmark). The travel of these winners will be sponsored by the India GDC, subject to them being a citizen of India. Winners will have to arrange for their own stay at Copenhagen, if needed.
The Theme is!
"To know what is right and choose to ignore it is the act of a coward."
Yes, the theme this time around is a quote! As always, you can read and interpret it however you want! If you want to discuss the theme with your fellow jammers drop by to #byog channel on our discord - https://discord.gamedev.in
Judging Criteria
Overall Experience - How was the overall experience of the game?
Relevance to Theme- How relevant was the theme of the game?
Gameplay - How engaging/fun was the gameplay? Was it interesting, meaningful etc?
Innovation - Did the game do something new that you may have not seen before?
Aesthetics - How aesthetically pleasing was the experience - narrative, visual, audio etc?
Team Up!
Come over to the discord to find jammers who would want to team up!
FAQ
# Do we have to register as a team or as an individual for BYOG?
You need to have a valid itch.io id and should have signed up for the jam before the submission is due. Only one individual in the team needs to have joined the jam. It will be useful to have other members on itch.io as you can add them to your submitted game as contributors.
# Do I need to be on the discord?
All communication during the jam will be via the discord channel #byog on https://discord.gamedev.in. So yes, you need to be there.
# What is the maximum number of members that I can have in my team?
You can have as many members in your team as you want; although, we recommend keeping your team small, 3 to 5 members. Solo jammers are also welcome!
# How old should I be to participate in the BYOG?
We don't have an age restriction in place for you to participate in the jam, but anyone who is not an adult must be accompanied by a parent or guardian to the IndiaGDC if your game is in the top 10 selected games. If your game is in the top 5 and win the Nordic Game Jam prize and you get to go to Copenhagen, then the same rules apply (for those who are between 16 to 18).
# Can I submit multiple entries to the jam?
Yes, you can submit as many entries to the jam as you want.
# Can I use assets from asset stores or code or other assets I've created before?
Yes, you can use open source art or previously created assets (art, music and code etc) for this jam or assets from the many asset stores out there. You can use anything that you legally have the right to use to make a game for this jam.
# How will you let us know if we have won?
You are required to share your discord username along with your submission, we will reach out to you via #byog on https://discord.gamedev.in on discord.
# What is the last date for joining the BYOG?
We recommend joining the jam before it starts! But you can join the jam anytime before it ends on October 13th 2019 at 2:00 PM
# Will we have public voting this year?
There will be no public voting this year!
# Can I see games made in previous BYOG?
BYOG 2018 submissions and results can be viewed here - https://itch.io/jam/byog-2018
Credits
This jam is organized by Kinshuk Sunil and Yadu Rajiv as part of India GDC 2019.
This year's jam poster was designed by Archit Vaze.
A shout out to Nordic Game Jam for hosting BYOG 2019 winners at NGJ 2020.