Welcome to the BrainJam!
Building and making a complete game is a lot of work, that takes a long time, but that's where game jams come in! You have one weekend, you're given a theme to inspire you and then you just make something fun!
Some amazing game jam games have been made in just a few hours, and as it's a game jam, your entry doesn't need to be beautiful and polished, just getting across the core mechanic in a fun way is more than enough! There is no requirement to spend the full time making your game, feel free to submit early or enter in the middle of the jam.
So join the jam and lets make some games!
Come chat with other jammers on the BrainJam Discord!
What is the theme?
The theme of the BrainJam is Calculate.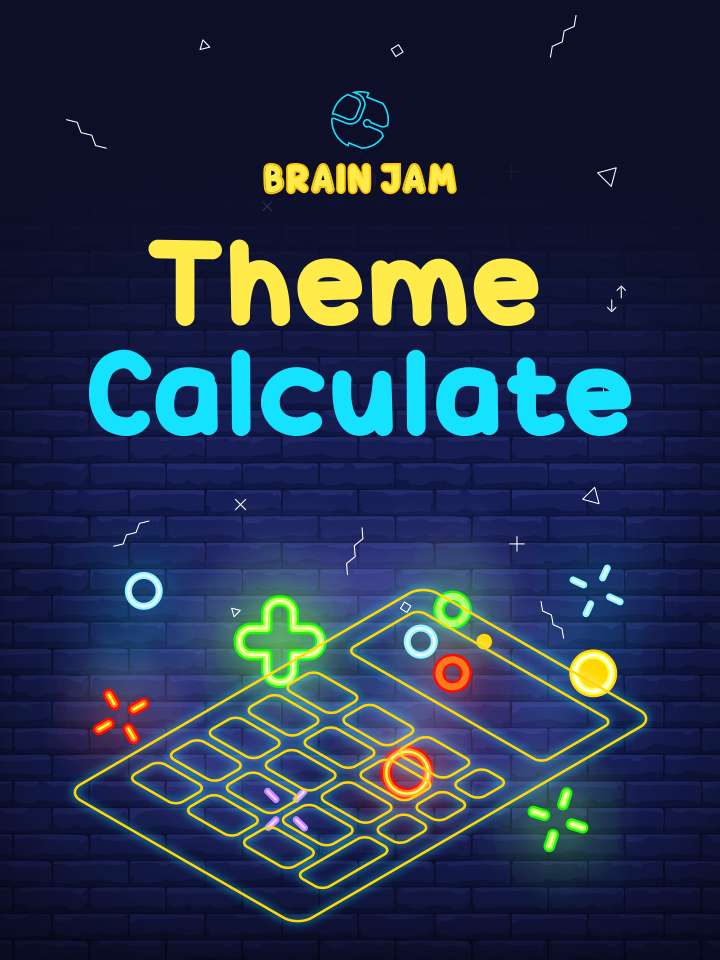 What are the rules?
The rules are pretty straightforward whether you've participated in a game jam before or not!
Work alone or in teams, just let us know who made it
Try and stick to the given theme, but don't be afraid to take it in an unexpected direction!
You can use publicly available assets (e.g. Kenney asset packs) but make sure you mention it in your submission!
Build your game for any platform, but make sure there is a WebGL build so we can test easily.
Most importantly, have fun!
What programs can I use to make the game?
We strongly recommend that you use Unity3D for this. But you can always use something else.
How can I submit my game?
Once you've hit the Join Jam button at the top of the page, and the jam has started, it'll be replaced by a "Submit Entry" button. From here you'll be either able to create a game page for your entry, or, if you created the page already before submitting, it'll give you the option to add your game to the jam. Then just make sure you have the correct files uploaded here on itch! :)
Stay Connected
For all the latest news about the jam make sure you follow
Facebook- https://www.facebook.com/brainstation23
LinkedIn- https://www.linkedin.com/company/brain-station-23
Twitter- https://twitter.com/brainstation23
Instagram- https://www.instagram.com/brainstation23ltd/